Last Updated on June 4, 2023 by Ellen Christian
Looking for clothes that hide a muffin top? Check out these tips for dressing with a muffin top so you don't feel self-conscious.
Posts may be sponsored. This post contains affiliate links, which means I will make a commission at no extra cost to you should you click through and make a purchase. As an Amazon Associate I earn from qualifying purchases.
Clothes that Hide a Muffin Top
Trying to hide a muffin top is not easy. Muffin tops are most easily hidden by wearing loose-fitting, solid colors clothes. If you suffer from a muffin top try pairing your favorite pair of high-waisted jeans with a white or black tee shirt to help camouflage it and opt for other trendy options such as leggings and shirts.
You may want to consider curve enhancing shapewear as well.
What can I wear to hide my belly bulge?
To hide your belly bulge look for flattering tops that will help you camouflage the bulge. Try wearing a loose-fitting top in a solid color, such as black or white, to help deflect attention from the bulge. Also, try pairing a form-fitting shirt with large vertical stripes or patterns; this draws eyes up and away from the belly.
Another option is wearing a long cardigan or sweater over pants to help hide your bulge; the extra fabric of the sweater will cover and camouflage any areas that you want hidden and also make you look like you have an elongated silhouette.
How do you hide a muffin top under a dress?
Dresses are one of the best ways to camouflage your muffin top if you want to style a skirt. Pick out a dress that has an empire waist to help draw attention away from your midsection.
You can also try pairing your favorite maxi dress with a pair of wedge heels or high-heeled boots along with adding long necklaces and other accessories.
Do high-waisted jeans hide muffin tops?
Yes, pants with a high waist can help you hide a muffin top. The best thing about high-waisted pants and jeans is that it helps to flatten your stomach and draw attention away from your midsection and towards your legs and bottom.
You may want to look for a pair with a stretchy waistband for comfort. They can make you look slimmer but the waist lands higher than traditional pants. You don't want them to look to tight.
What are high-waisted jeans?
High-waisted jeans are a type of pants that fit snugly at the waist and upper thighs with a fuller cut below the hips down to the ankle. This style accentuates curves and helps slim wasist lines. This is the easiest style to disguise your stomach fat.
Can I wear skinny jeans?
Although the idea of squeezing into tight jeans might be off-putting, this style is actually quite popular right now and can really help to show off curves. If you like the look of super-skinny jeans but don't want to feel uncomfortable wearing them, try pairing them with a loose top or layers of clothing underneath.
Can I wear low-rise jeans?
If you like the look of low-rise jeans, go for it! There are plenty of options to choose from; acid wash ripped denim and even leather jeans. Just make sure that your top covers any extra belly fat.
Mid-rise jeans
This style of jeans is generally cut so they sit below your belly button but above your hips. Mid-rise jeans can help to camouflage a muffin top and also give you added flexibility when choosing what kind of shirt or blouse you will wear with them.
Just be sure that you choose stretch denim when you purchase a pair. This style can really work for almost any body shape.
What colors should I wear?
When you're trying to camouflage a muffin top stick to solid colors, dark jeans, and dark pants. for tops forgo the white and wear a dark color instead.
Light colors will make your upper body appear larger so stay away from them too! If your body type is one to carry weight in your mid section, don't wear tops that are light colors. Darker colors are more flattering.
Wrap dress
A great way to hide a muffin top is with the help of a wrap dress. There are endless options in this style of outfit, and they can hide difficult areas while still looking super stylish.
Wrap dresses are the best dresses for women with a muffin top. They help create a more flattering waistline even if you carry extra weight in your tummy area.
This is a wonderful way to hide a tummy bulge.
Peplum top
Having a little extra weight around your middle can be flattering if it's disguised with the help of a peplum top. This is a common look right now and one that most women love.
A great way to conceal a muffin top just below your bust line for this look is to try pairing your favorite cami or tank top with a cardigan.
Just make sure that you choose a pair of pants that are dark in color, not too tight, and made of stretch denim. Also, choose tops with empire waists to help hide your muffin top.
Don't feel like you can't wear this type of shirt if you have an hourglass figure. Peplum tops are very flattering. If you aren't comfortable in clingy tops, try this kind instead. The material hangs a bit loosely which is a good look.
Shapewear
Adding the right undergarments beneath your clothes is also essential in helping you to camouflage a muffin top. Shapewear can help give you the support and slimming effect that you are looking for, and they offer support and extra coverage where needed.
What kind of shapewear should I wear?
The best kind of shapewear for your muffin top is one that will give you an extra layer of support. This means opting for a control slip or shaping shorts under skirts and dresses, along with thigh slimmers to help slim down the legs. Check out the options.
How do I choose the right shapewear?
The first thing you need to decide is what level of support you need. Support garments come in different forms from shaping camisoles to more advanced control panels, so if you want medium coverage look for a cami or boy short slip.
You may need to have more control around your waist if you want to dress in pencil skirts or a dress with a straight cut. Check out this shapewear that lets you burn calories.
If you'd like to hide your muffin top, I hope that a few of these tips will help answer your questions. These ideas should help disguise your problem area more easily.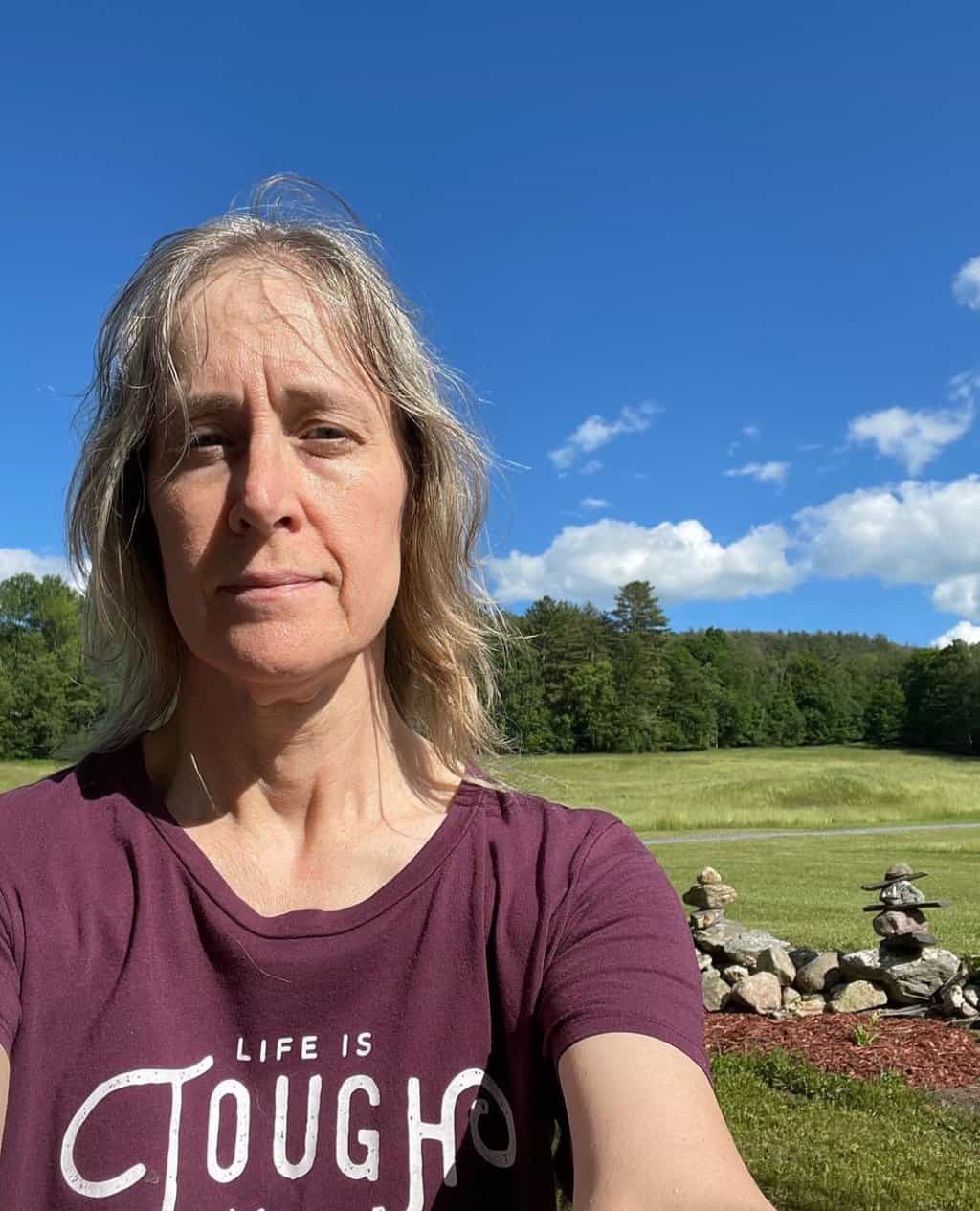 Ellen believes you can feel beautiful at any age and size. She shares healthy beauty and fashion information geared toward women over 40. She is a direct sales rep for several fashion and beauty businesses.