Last Updated on May 27, 2023 by Ellen Christian
Learn more about ironing screen-printed shirts, so you don't destroy them. Find out how to take care of your favorite custom t-shirt.
Posts may be sponsored. This post contains affiliate links, which means I will make a commission at no extra cost to you should you click through and make a purchase. As an Amazon Associate I earn from qualifying purchases.
Ironing Screen Printed Shirts
Jeans and my favorite printed tees make up a good portion of my weekend wardrobe. If you have screen-printed t-shirts in your closet, you've probably ruined a few by not washing or ironing them properly.
You need to use special care when you wash anything made with screen printing ink. Otherwise, the print may be destroyed.
Hand washing is the safest option for screenprinted shirts. But, washing instructions for screen printed shirts should be on the label.
If you have a DIY screen print shirt, it's best to be as careful as possible so you don't ruin your design.
What is screen printing?
Screen printing is a stenciling method of applying ink to the fabric. The design is printed on a very fine screen, and the ink is forced through the tiny holes in the screen with a squeegee.
This print type is very popular for t-shirts because it's long-lasting and can be done quickly and inexpensively. You probably have several silkscreen tshirts in your closet.
Screen-printed items are popular because they have prints with trendy sayings, cute animals, television characters, and more.
How to launder screen print shirts
If the shirt is new, read the care label first. Many t-shirts are pre-shrunk, but not all of them are. They can go in the washing machine with your other garments.
You don't want to accidentally shrink your new silkscreen print shirt by washing it in hot water or drying it on high heat. Read the fabric care tag to be safe.
Wash printed t-shirts inside out in cold or warm water with a mild detergent, dry them on a low-heat setting, or air dry them. If you're worried about the design, wash it by hand in warm soapy water.
Avoid harsh detergents that will fade the ink or cause cracking on your screen printed tee.
Do not add fabric softener because it can damage the screen printing ink. Add half a cup of white vinegar to the washing machine to help brighten the colors of screen printed garments.
If the t-shirt is already laundered and you're not sure what temperature the water was, err on the side of cold water and a gentle cycle.
Hang your screen-printed shirts rather than folding them. That way, the shirt design won't come in direct contact with other clothes. You can hang it inside out as well.
Can I put screen-printed t-shirts in the dryer?
Yes, but you should use the lowest heat setting to avoid damaging the ink. If you're not sure, air dry the shirt or dry it on a low-heat setting.
It's also a good idea to turn the shirt inside out before putting it in the dryer. This will help protect the printed area.
Can I air dry screen printed t-shirts?
Yes, you can air dry screen printed shirts. It's the best way to dry them to prevent damage to the water based ink.
Hang the t-shirt on a clothesline or drying rack inside or out of direct sunlight. Air drying is the best option.
If you hang the t-shirt in direct sunlight, the colors may fade. It makes sense to hang it to dry inside out to avoid fading the ink.
How to iron screen print shirts
Ironing a screen-printed shirt is the same as ironing a regular shirt. The main difference is that you must be careful not to touch the t-shirt design with the iron.
The screen-printed design will stick to the bottom of the iron. You can try laying parchment paper over the design and using the lowest heat setting if you have to.
Set your basic household iron to the hottest setting safe for the material, and steam any wrinkles out of the shirt. If you don't have a steamer, hold the iron about an inch above the material and let the steam do the work for you.
Lay the shirt flat on an ironing board and smooth any wrinkles. If there are any stubborn wrinkles, use your fingers to stretch the fabric before you iron it.
Place a thin towel over the print area and iron on the lowest heat to remove the wrinkles. Be careful not to press too hard or risk damaging the design.
If you don't have an iron, some people have luck using a hair dryer on the lowest setting to take wrinkles out of screen-printed designs.
Ironing screen-printed garments is easy as long as you're careful not to touch the t-shirt design with the iron. Use a low-temperature setting and a thin towel to protect the print.
You should also wash your t-shirts in cold water to prevent damage. You can use warm water but never heat or a high temperature.
Can I dry clean screen printed t-shirts?
You can, but it's not necessary. Dry cleaning is a bit of overkill for screen-printed shirts. Just wash your t-shirts in cold water and air dry or dry on low heat.
If you want to dry clean your t-shirt, take it to a professional. Don't try to do it yourself. The chemicals in home dry cleaning kits can damage the screen printing ink.
It doesn't cost that much to get your t-shirt dry cleaned, and it's better than ruining it.
This product presentation was made with AAWP plugin.
Learn screen printing t-shirts at home
If you're interested in screen printing, you can learn how to make printed tees at home. The screen printed process isn't as complicated as you might think.
You just need some supplies and a little bit of patience to get started on your screen printing journey.
You can find printing process tutorials online or in books. Once you know the basics, you can experiment with different techniques and materials.
Screen printing is a fun way to personalize your clothing. You can make professional-looking printed tees, bags, and more with a bit of practice.
This starter kit has everything you need to know to make quality custom print t-shirts. To take it one step further, you might want to get a screen printing exposure light and frame. This one is highly rated.
If you're serious about making screen-printed t-shirts, this four-color screen printing machine uses water-based inks. It works well for monochrome t-shirt screen printing.
This heat press machine is similar to what the experts use when making screen-printed t-shirts. You can make screen prints at home just as quickly using this method.
Now you can start screen printing and make unique designs on your t-shirts.
How to remove screenprint from a shirt
To remove screenprint from a shirt, you can try ironing it and peeling it off. Or, you can try acetone. Just be careful not to damage the shirt.
More clothes care articles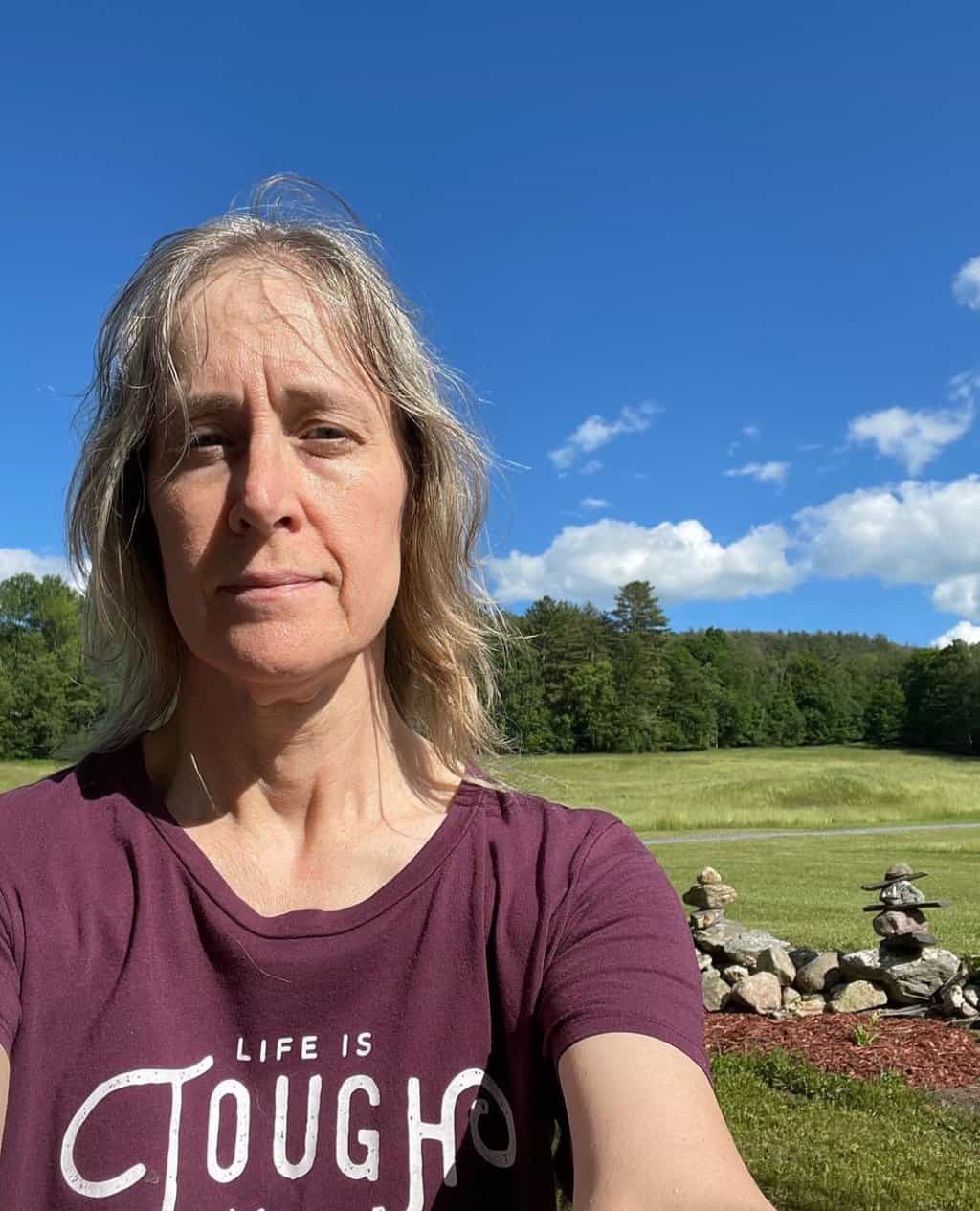 Ellen believes you can feel beautiful at any age and size. She shares healthy beauty and fashion information geared toward women over 40. She is a direct sales rep for several fashion and beauty businesses.