Last Updated on May 22, 2023 by Ellen Christian
These fabrics that don't need to be ironed are perfect if you're traveling or trying to save time. One of my goals is to dress up a bit more even on days that I don't really go anywhere.
Posts may be sponsored. This post contains affiliate links, which means I will make a commission at no extra cost to you should you click through and make a purchase. As an Amazon Associate I earn from qualifying purchases.
Since I work at home, it's far too easy to just grab a pair of jeans and a t-shirt every day.
8 Best Fabrics That Don't Need to be Ironed
Unless I have a Skype call, most days no one sees what I'm wearing except for family and the mailman. I've realized that this too casual style can hurt how I view myself. I posted this originally in 2016 and wanted to update it to share again. I work in an office now but still get to dress casually.
These fabrics that don't wrinkle are still at the top of my list, unlike fabrics like satin because you have to iron satin fabric.
As much as I want to dress up a bit more, I need it to be as easy as tossing on jeans and a t-shirt. I hate ironing, and I don't have time in my day to iron my clothes. Thankfully some fabrics don't need to be ironed. So, what types of wrinkle-resistant fabric would I recommend?
Caring for fabrics that don't need to be ironed
Always follow the manufacturers' instructions on your care label to prevent damaging your clothing. One way to save time with your laundry routine is to remove clothing from the dryer immediately and hang it up.
They'll wrinkle much less than if you let them sit in the dryer for a few hours or toss them in a basket in the corner until you want to wear them. You still need to take care of no-iron fabric to have it look good. Here are some tips for folding clothes, so they don't wrinkle.
The best non-iron shirts are often made of permanent press. They are very easy to care for.
If you'd rather not iron, this fabric steamer is a great alternative and very affordable.

Denim
Heavier denim items should not need to be ironed when removed promptly from the dryer. Blends may need the occasional touch-up but most wrinkles will disappear soon after wearing them. This is probably one of the most common choices for fabric that doesn't wrinkle.
Polyester
Does polyester wrinkle easily? Polyester clothing should never require ironing. If you cannot find something that's 100% polyester, look for a polyester blend that is at least 65% polyester to avoid wrinkles.
So, if you're wondering about ironing 100% polyester, simply dampen the fabric by misting it lightly with water from a spray bottle. Then, work your way down from the top on low heat. Polyester ironing shouldn't be necessary but if you need to, that will help.
Wool
Wool is a very easy fabric to work with. It generally returns to its original shape after washing. Never put wool items in the dryer. Instead, lay them flat to dry and smooth carefully.
You should never need to iron wool or a wool blend when cared for properly. This is the best choice if you're looking for fabrics that don't need to be ironed for winter wear. You may need ti iron wool pants occasionally to remove creases.
One of my favorite places to find stylish wool clothes is Lands End.
Permanent press
While not a fabric, permanent press clothing is a blend of polyester and cotton marketed to not need ironing. Simply remove it immediately from the dryer. You can fold it and store it in your dresser. Or, you can hang it in the closet. You should never need to iron it as long as you store it carefully.
The best permanent press sheets will give your bed a crisp clean look for this reason.
Cashmere
Cashmere is a fiber that comes from cashmere goats. You will almost never have to iron cashmere provided you care for it properly. If your cashmere sweater should get wrinkles, you can try gently steaming it in the shower or with a fabric steamer. Or, you can hang it on the shower rack after you take a shower and let them steam help remove wrinkles.
Lyocell
Lyocell is a type of rayon that you probably hear referred to as Tencel. Does rayon wrinkle easily? It's machine washable and very resistant to wrinkles. This is one of my favorite fabrics that don't need to be ironed and it's easy to find nice tops made of this material.
Knits
There are various types of knits, including cotton knit, wool knit, and synthetic knit fibers. Knit refers to how the fabric is made through a process of interlocking loops of thread.
Spandex
While you probably won't want to wear an outfit entirely of Spandex, you can find it used in a variety of blends which makes them less likely to need ironing. Spandex is a great choice for workout wear. Or, you can wear spandex leggings under your favorite chunky sweater.
Rayon
Another great choice for wrinkle-free fabrics is rayon. It is often made from viscose. So, does viscose wrinkle? Not often.
Does twill wrinkle easily?
No, it does not. You can use a hand steamer or toss it in the dryer with a damp wash cloth for a few minutes if you need to. This is a woven fabric that works well for suits and professional wear.
List of the fabrics that don't need to be ironed
Wool
Denim
Rayon
Tencel
Polyester
Spandex
Knits
Lyocell
Cashmere
Permanent press
So, which of these fabrics that don't need to be ironed will you add to your closet? Finally, check out these tips for how to shop for sustainable, eco-friendly clothing. If you're planning to travel this summer, check out the best clothes for cruise travel.
Related Reading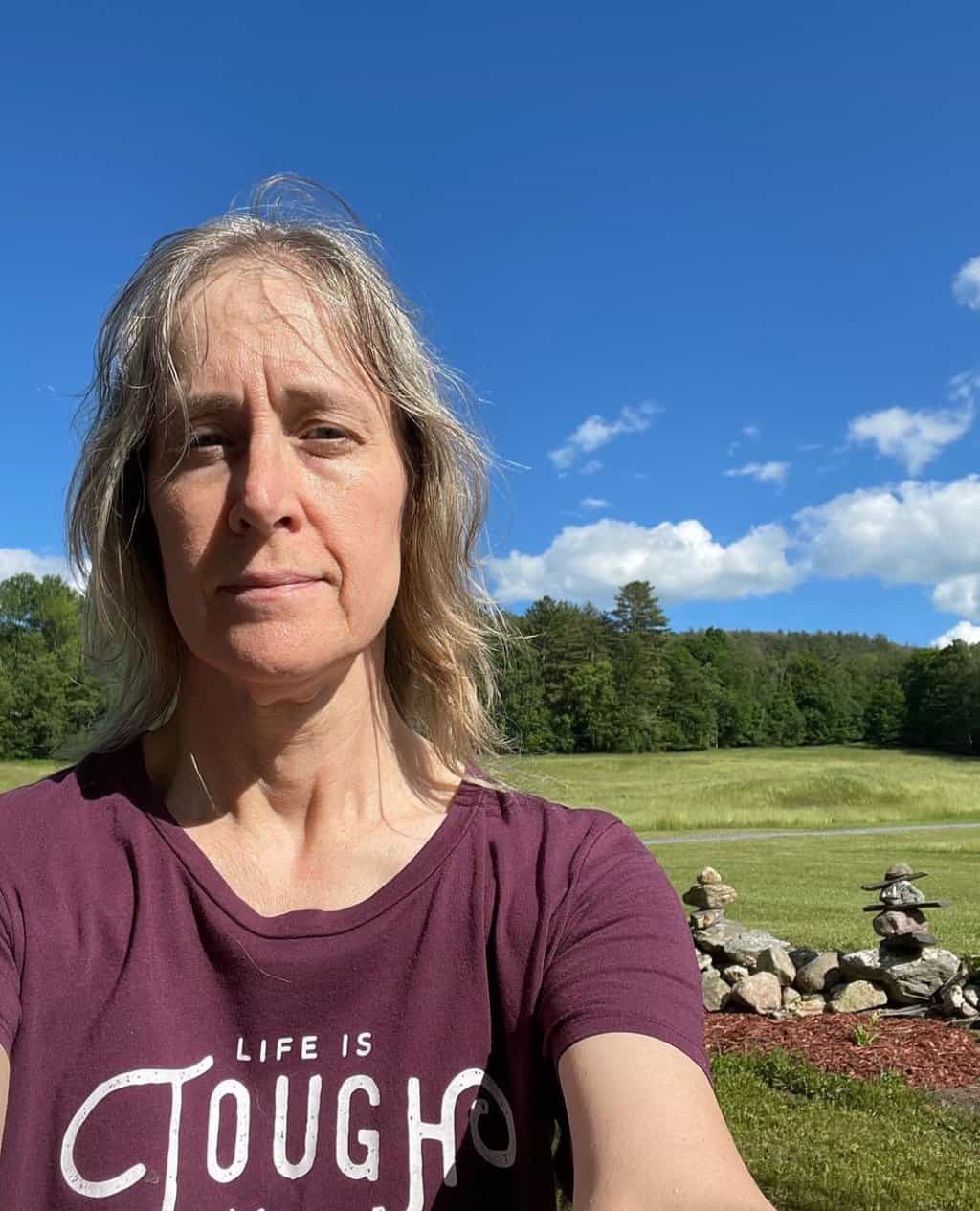 Ellen is a busy mom of a 24-year-old son and 29-year-old daughter. She owns six blogs and is addicted to social media. She believes you can feel beautiful at any age and any size. She shares healthy, realistic beauty and fashion information geared toward women over 40. If you'd like to work together, email info@the-socialites-closet.com to chat.