Last Updated on April 16, 2023 by Ellen Christian
Did you know you can use essential oils for deep wrinkles? Check out my easy anti-aging essential oil blend recipe and try this today.
Posts may be sponsored. This post contains affiliate links, which means I will make a commission at no extra cost to you should you click through and make a purchase. As an Amazon Associate I earn from qualifying purchases.
How to Use Essential Oils for Wrinkles
I mostly use essential oils for aromatherapy and bath products, but I have recently been using them for wrinkles and other anti-aging reasons. Keep reading for one of my favorites.
Essential oils are plant essences suspended in oil, so an essential oil has the same properties in most cases as the plants that they come from. Long before we could go to the store to buy creams and serums, women were using plants for the health benefits they saw.
Using anti aging natural oils is easier than growing the plants we need ourselves in most cases and they certainly last longer. I keep a number of different essential oils on hand, so I have them when I need them. This post contains affiliate links.
You can use essential oils for wrinkles and other skin concerns. When applying anti aging essential oils directly to your skin, you should always dilute it with a carrier oil of some sort.
I use almond oil or coconut oil depending on what I'm using it for. You may want to check out these essential oils for dry skin.
Anti-aging oils
You can use an anti aging essential oil blend for deep wrinkles and skincare. These are some of the best essential oils for wrinkles.
Carrot Seed –
Carrot seed essential oil helps with skin regeneration, so it's an excellent choice for skincare. It has also been noted that it may be helpful to fade scars and tone aging skin.
Frankincense –
Frankincense essential oil has both anti-inflammatory and anti-bacterial properties. For this reason, it can be helpful for rosacea, rashes, and acne. It also helps to encourage new skin cell growth so it may be beneficial in reducing wrinkles.
Geranium –
Geranium essential oil isn't specifically noted for wrinkles and anti-aging. However, it is helpful for controlling oil production and improving skin elasticity. For this reason, it's an excellent choice for women of all ages.
Lavender –
Lavender essential oil is my all-time favorite essential oil. It's not only calming and relaxing, but it helps to regenerate skin cells.
This product presentation was made with AAWP plugin.
Lemon –
Lemon essential oil will make your skin photosensitive, so it's VERY important to wear sunscreen if you choose to use a lemon essential oil on your skin. It helps to tone your skin and reduce pore size.
Myrrh –
Myrrh essential oil can be used for many skin-related purposes including healing scars, chapped lips, and helping with eczema.
Patchouli –
Patchouli essential oil is anti-bacterial, anti-fungal, and antiseptic so it can be beneficial for eczema, psoriasis, rashes, and dermatitis. It also helps promote new skin growth which makes it one of my favorite essential oils for wrinkles.
Tea Tree –
Tea tree essential oil is another oil that has anti-bacterial and anti-fungal properties. It's a good choice for those that suffer from acne or are trying to heal wounds.
What's the best essential oil for wrinkles?
That really depends on who you talk to. But, for me, I find that geranium and lavender both work wonderfully together. Geranium can help with elasticity and lavender can help with regenerating skin cells.
These essential oils work well in an essential oil serum for face wrinkles. Here is my recipe.

Anti aging roller bottle recipe
How much you need each will depend on the rollerball size. You really only need a few drops. So, grab your rollerballs here.
Sweet almond oil, jojoba oil, or rosehip oil
Vitamin E oil
5 drops Frankincense
3 drops lavender
3 drops rose
2 drops sandalwood essential oil
2 drops geranium
This product presentation was made with AAWP plugin.
How to make a deep wrinkle recipe
Just fill your roller bottle with rosehip seed oil leaving about 1 inch of headspace. Then, add one tablespoon of the Vitamin E oil and the essential oils. Shake and apply.
To use, simply dilute with a carrier oil and apply it to your skin with a cotton ball or in a rollerball.
Have you tried any of these essential oils for wrinkles or other skincare purposes? What are your thoughts?
Did you know that how you sleep can have an impact on wrinkles? Learn how to sleep to prevent neck wrinkles.
More essential oil resources
Finally, you may enjoy these articles.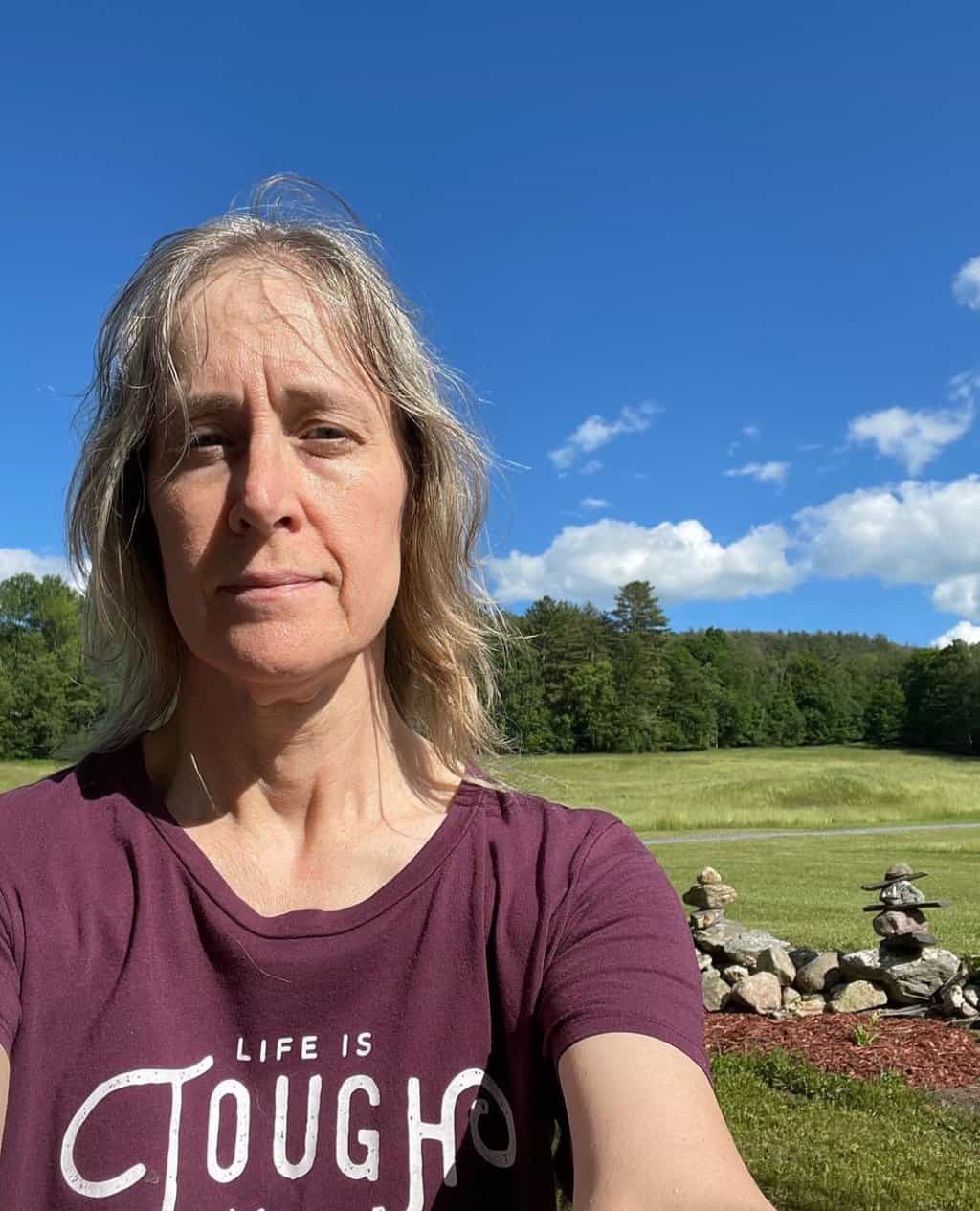 Ellen believes you can feel beautiful at any age and size. She shares healthy beauty and fashion information geared toward women over 40. She is a direct sales rep for several fashion and beauty businesses.