Last Updated on August 9, 2023 by Ellen Christian
Lately, I've been evaluating what's in my closet, and I've realized that I need to add more sustainable eco friendly clothing. Check out these tips.
Posts may be sponsored. This post contains affiliate links, which means I will make a commission at no extra cost to you should you click through and make a purchase. As an Amazon Associate I earn from qualifying purchases.
Sustainable Eco Friendly Clothing
I try to be mindful when I shop so that I'm making good choices, but it's easy to lose track of your goals when you're pressed for time. I've been working on creating more of a capsule wardrobe so as I shop, I keep that in mind.
Eco-friendly means a lot of different things to different people. When you heard the words eco friendly, you may think organic, sustainable, fair trade or even made in the USA.
While it can mean any of those things, to me, eco-friendly means gentle to our environment, our world, and the people who live on it. Here are a few things to consider when shopping for sustainable eco friendly clothing.
Organic
Organic clothing is grown without GMO seeds, pesticides, or chemicals. It often refers to materials like cotton, jute, hemp, silk or wool. Organic clothing will be all natural and non-synthetic.
Fair Trade
Fair Trade refers to a movement that encourages better trading conditions, sustainable farming practices, and payment of higher prices to workers so they are able to support their families.
Fluorine Free
Fluorine is often used in waterproof or water resistant products and while that may be great, it's not good for the environment.
Animals and birds that ingest fluorine can suffer from low birth weight or deformities. It's a substance that's best avoided in my opinion.
Recycled Materials
Look for brands that create their clothing out of recycled textiles. Did you know that s of 2014, Americans sent 10.5 million tons of clothing to landfills every year? Reclaim some of that waste by purchasing clothes that contain recycled content.
Today I'm wearing an outfit from prAna. They offer sustainable, recycled, fair trade certified and hemp items. Not only that, but prAna prioritizes giving back to communities all over the world. prAna offers organic, hemp, sustainable, and fair trade items so that consumers feel great about the things they wear and the items they give.
My Choices
I really love all of the options that prAna has on their site. It was so hard to choose which items I wanted to feature for you today. I chose an outfit that is perfect for a variety of outdoor activities including morning yoga, walking, hiking or just playing with the kids.
Juniper Pant – This yoga pant is made out of a blend of soft hemp, organic cotton, and stretch material that is gusseted for extra mobility. It has a flared leg and is available in Cargo Green On Point, Coal (featured), and Moonrock on Point. You can purchase this in sizes from XS to XL.
Cleo T-Shirt – The classic baseball style t-shirt is made of a lightweight, burnout material with a feminine fit. It's colorfully styled in Coal, Mood Indigo, Summer Peach or Vortex Blue. This t-shirt is available in sizes XS to XL.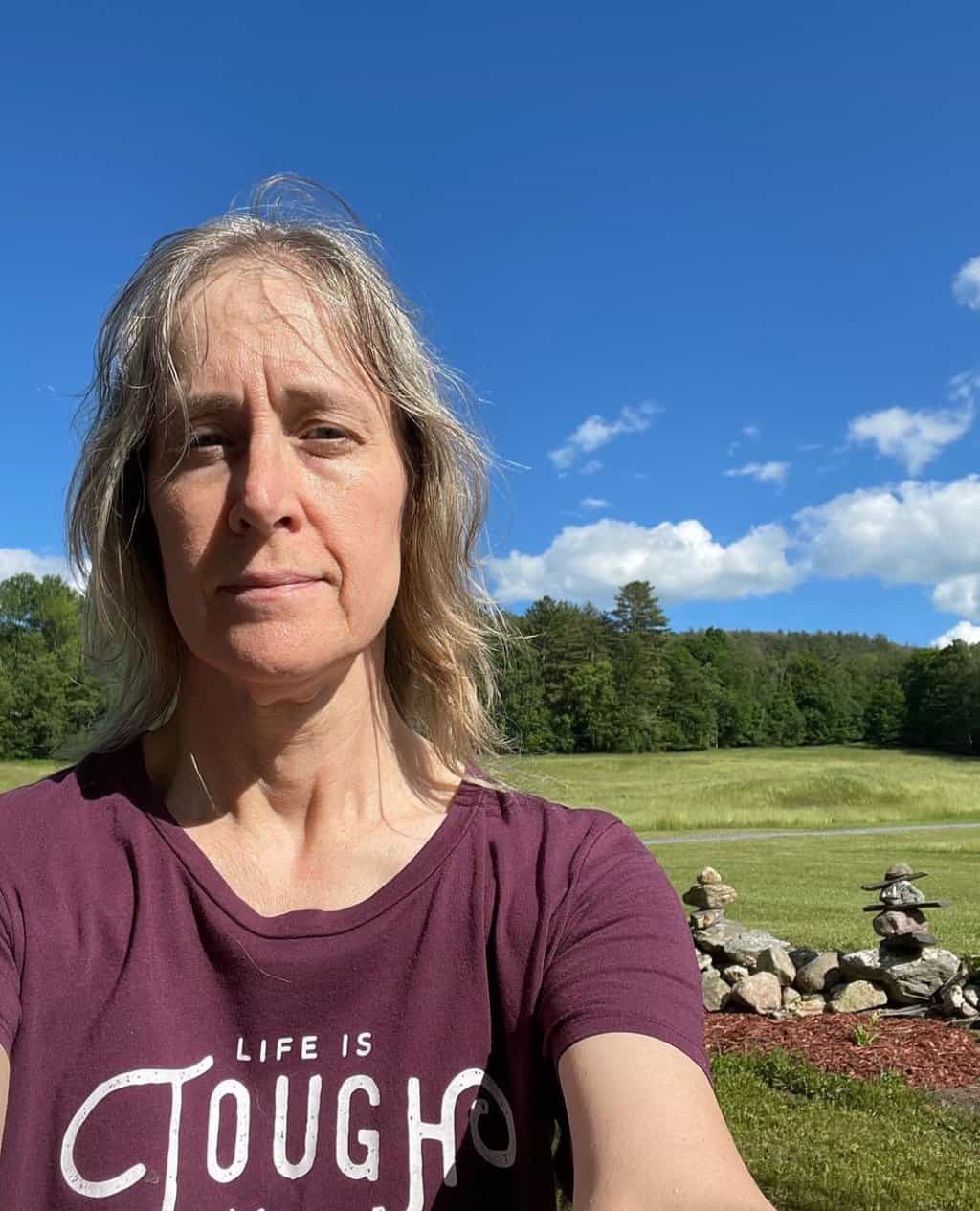 Ellen believes you can feel beautiful at any age and size. She shares healthy beauty and fashion information geared toward women over 40. She is a direct sales rep for several fashion and beauty businesses.