Last Updated on May 5, 2023 by Ellen Christian
Wondering if you can wear a midi skirt with boots? Check out these fashion tips and learn how to wear boots with a mid-length skirt.
Posts may be sponsored. This post contains affiliate links, which means I will make a commission at no extra cost to you should you click through and make a purchase. As an Amazon Associate I earn from qualifying purchases.
How to Wear a Midi Skirt with Boots
There's no doubt that boots and skirts go well together. There is a little bit of challenge when it comes to finding the right fit.
The Midi Skirt – If you love your legs then it is time to show them off in a midi skirt. This is a comfy length that starts at the waist and ends just below the knees or a bit longer.
If you are not too sure about how to style it, why not try to wear it with boots? It works because this type of skirt elongates your legs making them look leaner than usual.
The right type of footwear can make or break an outfit. Just imagine a pair of sneakers with an elegant long skirt.
What are midi skirts?
The midi/maxi or longer length skirts are the ones that end just below the knees or a bit lower. This is a comfy length to wear meaning you can wear them on an everyday basis or for special occasions such as weddings, graduations, and cocktail parties.
Of course, as with any outfit, you need to add the right shoes to look stylish. It can be tricky to wear something you're not used to wearing.
Unlike short skirts, midi skirts can work well for almost any body type. They are always in fashion and work well for winter and for warmer weather.
And, unlike long skirts, they don't look quite as formal. So they work for more casual outfits like denim skirts.
Can you wear ankle boots with midi skirts?
The short answer is yes! However, it doesn't mean that you should wear them interchangeably. You need to take some time and think of what looks best before you rush off to the local mall to shop for boots and skirts.
Tips on how to wear boots with midi/maxi skirts:
1. The first thing you should do is to try on the skirt. Since it's a midi length, you will want to make sure that the hem falls between your knee and your ankle.
2. Next, try on different boots and find out which ones look best with the skirt you've just tried on.
3. You need to decide on whether or not you want to wear tights with your boots. If you choose to wear them, you should do so if the boots and skirt aren't an exact match.
4. High-heeled ankle boots that end right at your ankle will be the most flattering to keep your leg line looking smooth.
Styling ankle boots with a midi skirt may take a bit of trial and error to get the look you want. Experiment with pairing the same color skirt, tights, and boot. Or try boots that are a different color until you find a look you can pull off comfortably.
Black tights are a classic and you can wear them with almost any style of midi skirt.
Wearing combat boots with a midi skirt
This may be a bit of a challenge. It's not impossible, but it might take some time to get the look you want so don't give up too quickly!
How to wear midi skirts with combat boots:
1. Try on the skirt and find out if it falls between your knee and ankle when you stand normally or if there's a gap.
2. Try on different pairs of combat boots and find which ones match well with your skirt – either color-wise or style-wise. This is really trendy and in fashion right now. If you haven't added a pair of combat boots to your footwear collection, I really recommend you do.
The important thing to keep in mind is that you want the hem of the skirt to fall about 1 inch above the top of your boot so you can show off your stylish boots without revealing too much.
3. If you end up choosing combat boots, find out if they are made of waxed or leather material which will allow you to pair them with tights during the winter months. If they are not, then feel free to wear your favorite brightly colored socks!
Chunky styles of boots often go well with a denim skirt or clothing that is more casual. For a casual look in the summer, choose a lighter fabric for your skirts.
White boots with skirts
White boots may be a surprising choice, but the trick here is to go with a knee length skirt so it looks balanced. When you have skirts that are midi or longer in length, they tend to look more casual and less polished for special occasions.
Flat boots with Midi skirts
Go for ankle-length (and slightly above the ankle) skirts with flat boots for a comfortable look.
With high heel booties or knee-length skirts, try matching them with an opaque pair of tights. You can even wear it over your bare legs if you are daring enough!
Midi pencil skirt vs knee length pencil skirt
If you are looking for a flattering look, midi skirts work pretty well on all body types. However, most people prefer to wear knee length pencil skirts because they can show off their legs better than the longer styles.
If you are on the shorter side (5'4″ or below), try pairing your skirts with boots that end on the knee. If possible, choose an opaque pair of tights to wear on cooler days.
If you are on the taller side (above 5'8″), you can pair your skirts with knee-length boots. If you want to wear tights, make sure the color of the boots and tights match each other well.
Wearing midi skirts with flats/platform shoes
This look is for those who are looking for a casual look that's easy to pull off on weekends. First, find a pair of shoes that's comfortable to walk in and fits you well.
– If you are on the shorter side (5'3″ or below), then try wearing flats. Find a pair that matches your skirt for a cute look. If possible, find an opaque pair of tights to wear when it's cold outside.
– If you are on the taller side (above 5'6″), then try wearing platform shoes instead. The platform will stop right below your ankle so it looks balanced with your skirt. Again, choose an opaque pair of tights to wear when it's cold outside.
Some people may have a hard time pulling off a colorful midi skirt at first, so stick to wearing skirts in neutral colors. This way you can wear them season after season! If this is still too much for you, try pairing your colored skirt with a plain white shirt and accessorize it to tone down the look.
What goes with black ankle boots?
This might be the hardest look to pull off when you are just starting to wear skirts. The trick is to find boots that either match your skirts' color or go well with it.
– If your dress is monochromatic, then go for shoes that match the color of your dress. For example, if you have a blue dress, wear boots that are blue as well.
– If you have a dress with a colorful pattern, then try to find boots in neutral colors like black and brown. The color of the boot should not overpower your dress and should look subtle against it.
Knee high boots and midi skirts
For this look, choose boots that are in muted colors and fall around your knee. Button boots tend to be the easiest ones to pair with midi skirts.
If you want to add a pop of color, try wearing thick tights or opaque socks in bold colors instead. This way it will stand out more against your dress and not look too overwhelming.
Some people find that midi skirts and boots clash with each other, so here are a few tricks for you!
– If your dress has color patterns, go for solid-colored boots instead. This will tone down the look and make it less overbearing. For example, if your dress is black and white striped, choose black or brown knee-high boots instead.
– If your dress is solid, try wearing boots with thinner heels. This will make the look less heavy and more balanced.
– If you like to wear dark colors for your dresses, then go for lighter-colored boots instead. This way it won't overpower or clash with your outfit.
How to make midi skirts look chic
The trick for this look is to find skirts that are either solid in color or have minimal patterns. Opt for ones with thick waistbands instead of thin belts, which can sometimes make the whole look too girly.
– Thicker belts tend to give your body more curves and help balance out your outfit better.
– Try wearing midi skirts with turtlenecks or sweaters instead. This way the midi skirt won't overpower your look and you can still stay warm!
– If it's cold outside, team this outfit with opaque tights and tall boots. Make sure both colors match well together before taking this look out for a spin!
My favorite styles
Now that you know how to wear midi skirts with boots, you need to add a few to your wardrobe. Here are my top picks.
More fashion articles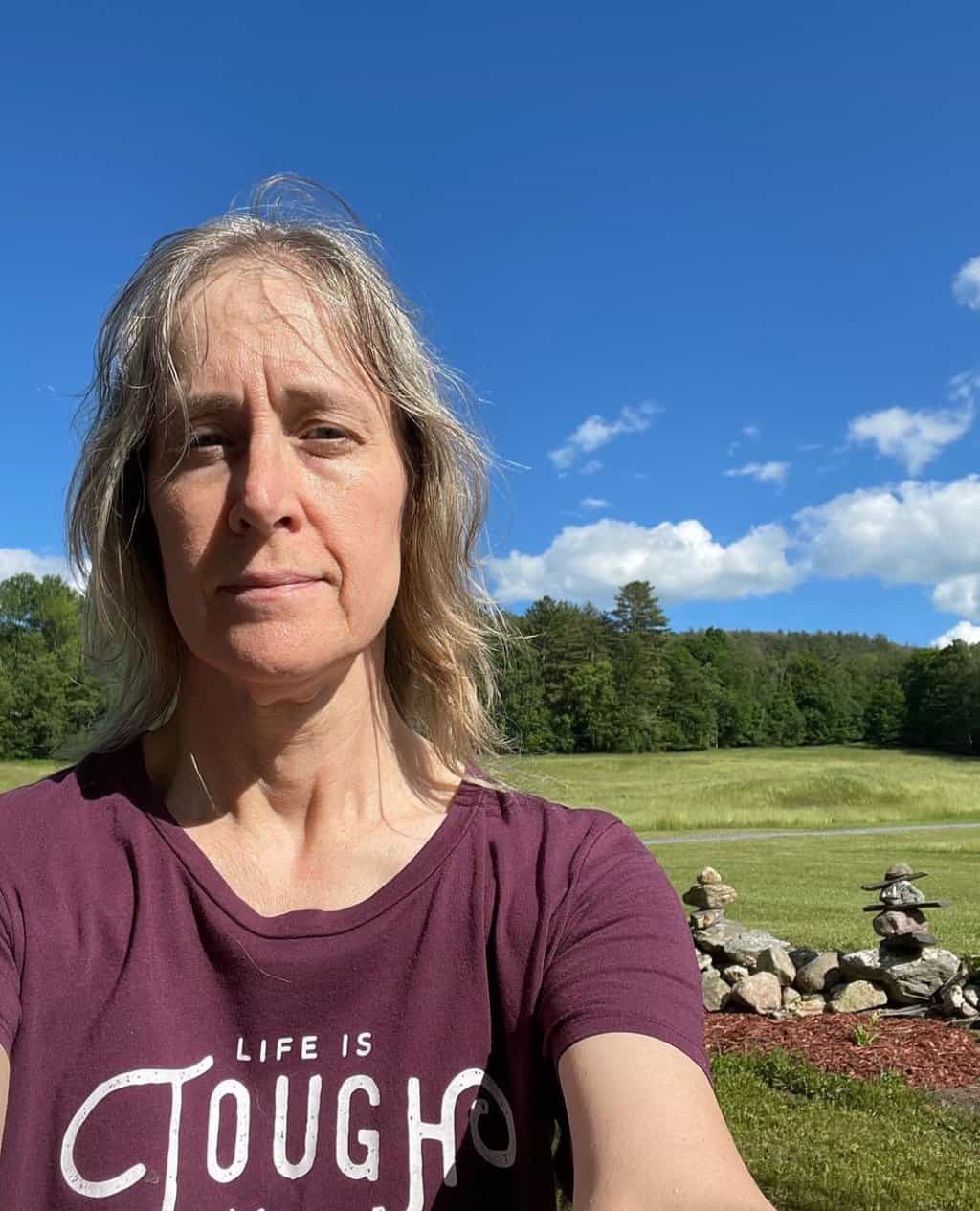 Ellen believes you can feel beautiful at any age and size. She shares healthy beauty and fashion information geared toward women over 40. She is a direct sales rep for several fashion and beauty businesses.