Last Updated on April 21, 2023 by Ellen Christian
Are you wondering how to wear green for St. Patrick's Day? Check out this monochrome green outfit that is one of my favorite outfit ideas.
Posts may be sponsored. This post contains affiliate links, which means I will make a commission at no extra cost to you should you click through and make a purchase. As an Amazon Associate I earn from qualifying purchases.
Monochrome Green Outfit Idea
I love dressing up on St. Patrick's Day! Wearing green is not required, but I like to do it because wearing green feels festive and gets me in the mood for the holiday.
This monochrome idea is casual enough that you could wear it on St. Patrick's Day, but you could also wear it any other day of the year because the green color works for more than just the holiday.
I think this would be a cute idea for brunch or to wear during the day to run errands. Also, the green color is fun and festive, so it would be perfect for attending St. Patrick's Day parties!
Check out these fashion tips.
What are monochrome outfits?
Monochrome outfits are all the same color. In this fashion style, everything is green. You can use a light shade of green to avoid looking too dressed up for casual occasions.
If you want to get more creative with your monochrome outfit ideas, feel free to pick a different color! This pastel green color is popular right now, but you could choose a different shade of green or go with a different color entirely.
Dressing in monochrome colors is fun because the possibilities are endless. You can wear as many types of one color as you like.
How do you dress in monochrome?
Light and dark shades can create a monochromatic style. In other words, you can start with a pair of dark green wool pants, accentuated with a mint green blouse.
How to Wear a Monochrome Outfit in Green?
Wear crisply tailored striped green trousers with a knitted green sweater at the waist. You can also add colored shoes to make them more neutral.
Monochrome Green Outfit Idea Details
Here are all the details about my monochrome idea.
Knee-length dress: I love the lightweight material of this dress. It's a comfortable and flattering length, and it works for multiple occasions.
Lace-up shoes: These shoes are cute, but also really practical for walking around all day. If you'd rather have a different style, a nice pair of spring boots would work well.
Purse: I like the playful style of this purse for St. Patrick's Day, but it would also work well with jeans or to dress up any other wardrobe staples.
Sunglasses: These are fun and festive sunglasses that are perfect for St. Patrick's Day! You can find them here.
Necklace: This necklace goes with so many styles, and it would work especially well with your favorite green look.
Casual green monochrome outfit
If you'd rather not wear a dress, there are lots of other monochrome outfits you can put together. Just be sure that your style includes different types of green for visual interest.
If it's cool, you can add a sweater. March is still quite chilly in many parts of the country. You may not want to show off your legs if you still have snow on the ground.
This green pantsuit is gorgeous and definitely in fashion. It works well for any body type. Or, the green dress above is gorgeous for warmer weather.
Don't forget to add a few chic pieces of jewelry to your style. I am in love with this bracelet. And, this necklace is a playful addition to your day.
Green monochrome outfit tips
Take a look at some monochrome fashion ideas that might help you get inspired.
Keep it simple: With a monochrome outfit, there is no need to add a lot of extra details. Keep your accessories and shoe styles simple so the focus stays on the color.
This casual green outfit includes a printed scarf and colorful flats.
Skip the belt: Belts can create a waistline, which will draw attention to it. Monochrome outfits do not need a defined waist because it does not look as flattering.
This outfit uses a scarf to define the waist and add some visual interest.
Accessory ideas
Accessorize with different types of green: This is an easy way to make your outfit stand out. Try matching different colors of green.
This pretty spring dress would look amazing with pink sandals and a mint purse! This bracelet makes a gorgeous addition to any style.
Add accessories in multiple shades: If you are adding beaded jewelry, try adding other items like shoes, sunglasses, or a bag that match the color of the beads.
This green outfit is so cute! I love how it includes two shades of green on accessories and shoes too. Have fun with fashion and create your own sense of style.
Keep hair simple: You don't need to worry about adding many colors or styles when you're wearing all one color. Stay away from pieces that will clash with what you have on like a bright pink headband.
This look has an adorable hairstyle to match the green color. You can highlight your hairstyle by adding a green bow or barrette.
If you don't feel comfortable dressing in green from head to toe, you can still add green to your traditional clothing choices. These green shoes are very much in fashion and would work well with a pair of black pants.
Whether you want to dress head to toe in green or just add a few new pieces to your wardrobe, I hope I've given you a few new spring fashion ideas.
More fashion articles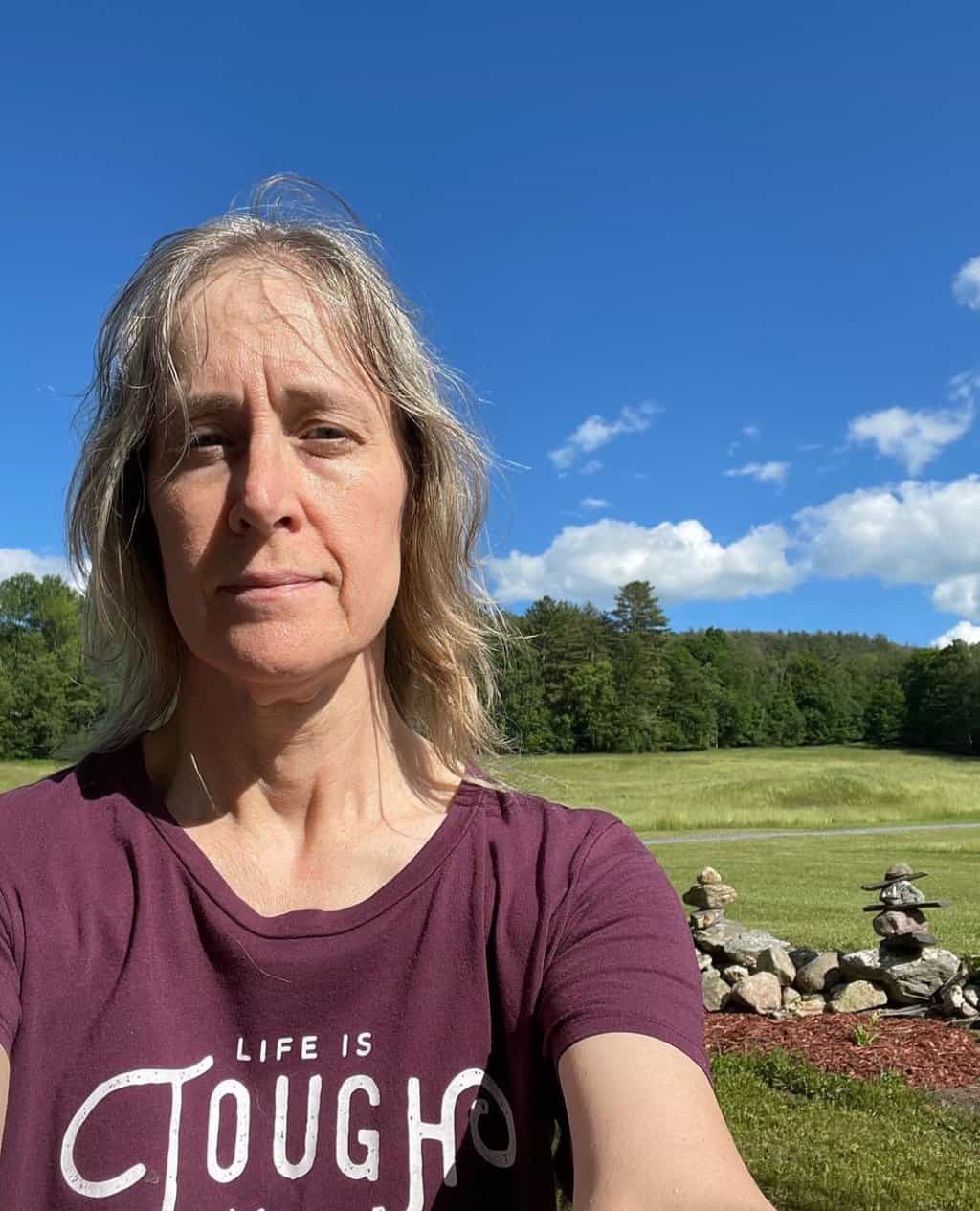 Ellen believes you can feel beautiful at any age and size. She shares healthy beauty and fashion information geared toward women over 40. She is a direct sales rep for several fashion and beauty businesses.