Last Updated on October 5, 2022 by Ellen Christian
Finding the right pair of boots is hard, especially when you're looking to wear them with a variety of outfits. Learn how to style ankle boots over 40.
Posts may be sponsored. This post contains affiliate links, which means I will make a commission at no extra cost to you should you click through and make a purchase. As an Amazon Associate I earn from qualifying purchases.
Boots are one of those pieces in your wardrobe that can go from work to weekend and everything in between. There are so many options out there but it's hard to choose which ones will be perfect for you.
How to Wear Ankle Boots Over 40
That's why I've created this guide on how to style ankle boots over 40! I'll let you know what styles look good with skinny jeans, leggings, or dresses and show how different boot heights look great with different outfit combinations.
By using this guide, finding the perfect pair is easy as pie. These tips will help you decide which type of ankle boot works best for your lifestyle and body type so that your new favorite shoes don't just sit at the bottom of your closet collecting dust!
1. Platform Ankle Boots with Leggings
If you're looking for a casual everyday ankle boot, platform boots are just the thing. Most of these styles have an added platform in the sole that adds height without giving it to your ankles, so they won't feel too high or awkward when walking. The platforms also allow more room to stuff your feet into a pair of skinny jeans or leggings.
The best part about platform boots is that they come in such a range of styles and colors so there's something for everyone! These are some great options that will work well with all the different outfits. This is my favorite.
2. Calf-Height Ankle Boots with Trousers and Dresses
Most of us have a few pairs of jeans in our wardrobe, and some days you just want to wear them without anything else (like on the weekends). But if you're not wearing leggings or tights underneath them, you'll need a boot that comes up a little bit higher. Calf-height boots work well for this!
If you typically hang out in jeans or leggings, ankle boots that are calf-high will be your best friend. They look great with all the different types of jeans and help elongate your leg line so they're perfect to wear with pants.
My favorite styles are a little taller with a stacked heel. But if you're looking for something that's not quite as tall, some flat-heeled styles are perfect too!
This one is by far my favorite style.
3. Bootie Ankle Boots with Leggings, Jeans, Shorts, and Dresses
Booties are a great alternative to heels during the summer because they're just as stylish but more comfortable! They come in every shape and size so there's something for everyone. If you're someone who wears jeans or leggings fairly often, then styling a pair of booties with them will be a breeze. If you're more into mini skirts or dresses, booties are still an option for you!
The key to wearing these in multiple situations is finding a pair that is comfortable but also looks good with whatever outfit you're wearing. A pair of ankle boots should not be the most uncomfortable thing you own. They should fit perfectly and feel like they were made for your foot! But also, don't sacrifice comfort on style. Find something in a great color that will go with everything without sacrificing your comfort level.
If you want to wear ankle boots over 40, you won't believe how comfortable this one is.
4. Ankle Booties with Trousers and Dresses
If you're the type of person who wears a lot of dresses or skirts, ankle booties are perfect for you. They don't go as high up the calf-like bootie styles do so they add some style to your look while still keeping things casual! The trick here is to make sure that they don't look too casual.
I love to wear ankle booties with tailored trousers or a pencil skirt so that my outfit is more on the dressed-up side, but still appropriate for work or running errands during the day. You can also try wearing an ankle bootie with some dressy tights and a sheath sundress or maxi skirt for a night out on the town!
This is one of my favorite styles.
5. Two-Tone Ankle Boots with Jeans and Dresses
If you're more of a casual kind of girl, two-tone boots are an awesome option that will take your wardrobe to another level. If you wear jeans and dresses on a regular basis then two-tone ankle boots will definitely be your best friend. Most of these styles have a more classic look to them, but there are also some that feature modern designs with color blocking.
This is one of my favorite pairs of color block ankle boots.
6. Ankle Booties with Jeans and Trousers
Since we're all for mixing things up in our wardrobes, why not mix and match your booties with your pants? This is a great way to add some style to your outfits without being too over the top. You can wear ankle booties with jeans or trousers so that they look more stylish than most of the other ankle boots on the market.
These are some of my favorites.

7. Ankle Booties With Shorts and Jeans
The last one is for the warmer months when wearing shorts seems more appropriate! I love to wear ankle booties with shorts in the summertime because it adds a little bit of edge to an otherwise casual look. Booties give your feet extra coverage from the heat, which is a nice change-up from sandals!
The key here is to make sure they're not too tall so that your ankles aren't covered up completely by the bootie itself. It should end just above or below your ankle and be slim enough to show off your skin!
I love to wear pairs like these with cute jean shorts or linen shorts for the summer months. So, if you're wondering how to wear ankle boots over 40, I hope I've given you some ideas.
If you're looking for more fashion and style tips, check out these posts: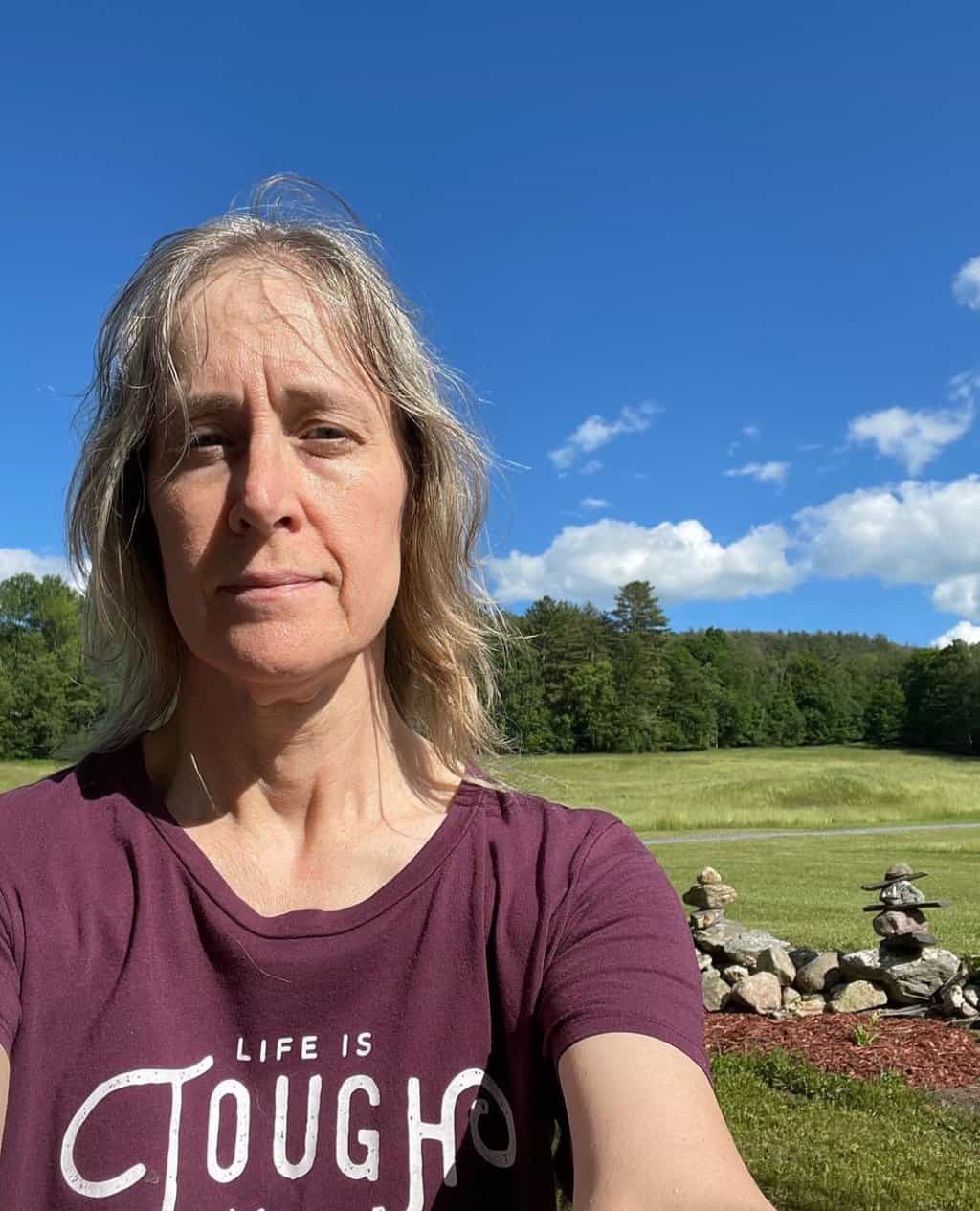 Ellen believes you can feel beautiful at any age and size. She shares healthy beauty and fashion information geared toward women over 40. She is a direct sales rep for several fashion and beauty businesses.