Last Updated on June 4, 2023 by Ellen Christian
How can I get natural PMS relief? I love so many things about being a woman, but that time of the month is not one of them. Between the mood swings and the cramping, I often just want to go back to bed. Or, if you're like me and are dealing with menopause symptoms, these bath bombs may help as well.
Posts may be sponsored. This post contains affiliate links, which means I will make a commission at no extra cost to you should you click through and make a purchase. As an Amazon Associate I earn from qualifying purchases.
Natural PMS Relief Bath Bombs
PMS means a lot of different things to different people. It may include a range of symptoms such as mood swings, irritability, headaches, cramping, and sleep problems. And, many of these symptoms stay with you through perimenopause and into menopause. So, these natural PMS relief bath bombs may be just the thing you're looking for.
What essential oils are good for PMS?
So, what essential oils are good for PMS? It really depends on what symptoms you're trying to deal with. Essential oils like clary sage are often used for natural PMS relief. Not only is it wonderful for your skin, but it helps with stress, is a natural anti-depressant, and used topically, it may help reduce menstrual cramps.
Essential oils like lavender are also good for managing stress. And, many women experience mood swings both as part of PMS and during menopause. It's one of my favorite essential oils and I use it all the time. You might want to try this lavender soap with essential oils.
Fennel essential oil is another commonly used natural PMS relief solution. While it is often used as a tea, it can be used an essential oil as well. Fennel is often known for pain relief and its anti-inflammatory properties.
Best type of essential oil to use
So, you can purchase individual essential oils for natural PMS relief. Or, you can use the Dragon Time Blend from Young Living. It's a blend intended specifically for PMS and contains Foeniculum vulgare (Fennel) oil, Salvia sclarea (Clary) oil, Origanum majorana (Marjoram) leaf oil, Lavandula angustifolia (Lavender) oil, Achillea millefolium (Yarrow) oil, and Jasminum officinale** (Jasmine) oil.
Chasteberry for PMS
I have read a lot about using chasteberry for PMS but it is not in the Dragon Time Blend above. If you are curious, you can read more about chasteberry right here. It's also good to note that it has been used for the relief of menopause symptoms as well. So, adding a few drops to these PMS Bath Bombs certainly cannot hurt.
Materials for Natural PMS Relief Bath Bombs
½ cup cornstarch
½ cup citric acid
2 ½ tablespoons coconut oil, melted
½ cup Epsom salt
1 cup baking soda
8 to 10 bath bomb molds
1 teaspoon Mica powdered soap dye, if desired
10 drops PMS blend essential oil (such as Dragon Time)
1 tablespoon water

Natural PMS Relief Bath Bombs DIY
In a large bowl, whisk together cornstarch, citric acid, salt, baking soda, and mica powder. If making more than one color, divide the mixture into separate bowls.
In a small measuring cup, whisk together essential oil, coconut oil, and water. Note: If making more than one color, divide the mixture into separate bowls.
Very slowly (to avoid as much fizzing as possible) add the water solution to the dry ingredients. Stir and mash together until it resembles sand.
Immediately transfer bath bomb mixture into bath bomb molds, pressing mixture tightly into each side and adding a little to overflow each side of the mold. Press the mold together, twisting until closed.
Allow bath bombs to rest (and dry) for at least 24 hours.
To remove the bath bombs from the molds, tap the outside of the mold gently. Then, twist each side of the mold and pull to remove the bath bomb.
To give as a gift, wrap tightly in plastic wrap or place in an airtight jar. This is a wonderful gift for any woman who wants natural PMS relief.
Related Reading
Have you ever thought about putting together a period survival kit?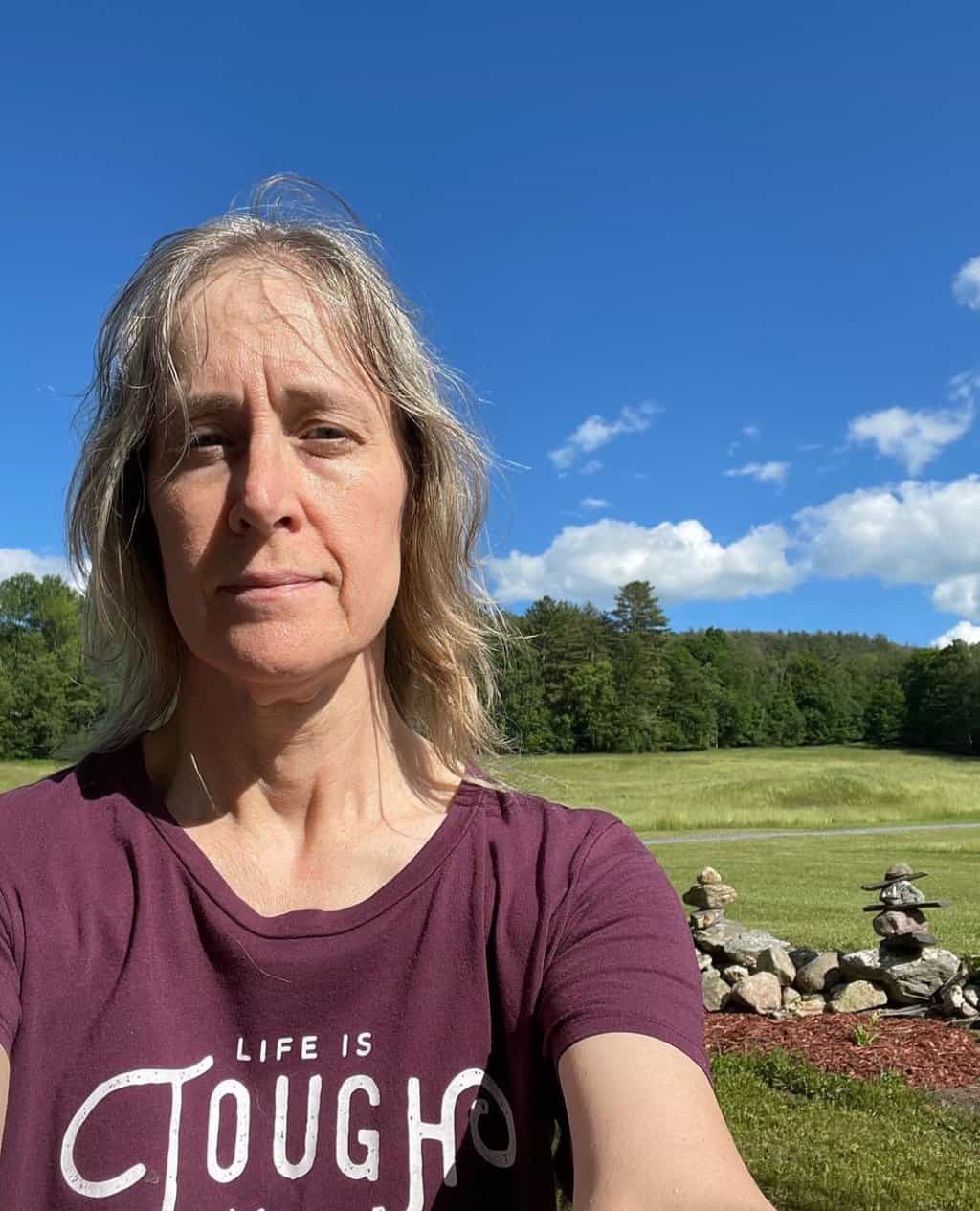 Ellen is a busy mom of a 24-year-old son and 29-year-old daughter. She owns six blogs and is addicted to social media. She believes you can feel beautiful at any age and any size. She shares healthy, realistic beauty and fashion information geared toward women over 40. If you'd like to work together, email info@the-socialites-closet.com to chat.