Last Updated on September 19, 2023 by Ellen Christian
This turmeric soap recipe with dandelions is perfect for those that suffer from rosacea or eczema. I've had rosacea since my mid-twenties so I know how frustrating it can be to deal with the sensitivity and inflammation. Sometimes, it feels like nothing helps. But, check out this simple recipe to see if it helps reduce inflammation for you.
Posts may be sponsored. This post contains affiliate links, which means I will make a commission at no extra cost to you should you click through and make a purchase. As an Amazon Associate I earn from qualifying purchases.
Turmeric Soap Recipe
I'm not into complicated soap recipes, so this turmeric soap recipe is easy to make. If you've ever worked with melt and pour soap before, you'll understand the process. If not, it really is easy enough for a beginner. But first, why turmeric?
If you're looking to learn how to make homemade soap, then I've got just the soap recipes for you! My collection of soap recipes is filled with unique ideas and combinations as well as several exclusive recipes you won't find anywhere else. Not only will you be able to make soaps from scratch, but the possibilities are practically limitless.
Turmeric soap benefits for skin
Turmeric has natural anti-bacterial and anti-inflammatory properties. That means that you can use turmeric soap for acne or for eczema or rosacea.
The anti-bacterial properties will help eliminate acne. And, the anti-inflammatory properties will help calm rosacea and eczema.
Of course, this turmeric soap recipe has more than just turmeric. A few of the other ingredients include argan oil and cocoa butter.
Argan oil has many benefits for your skin. Lots of people use Argan oil for acne because it contains Vitamin E and has antioxidant properties.
Can you color soap with food coloring?
You can yes, but you don't need to. This turmeric soap recipe uses the natural coring power of turmeric for the gorgeous red color.
And the "gold" flakes are dried dandelions. So, it may look like coloring was used, but it's all natural.
Turmeric soap for skin whitening
While I haven't tried it, I have heard of people using turmeric soap for skin whitening. Turmeric contains curcumin which does help decrease the production of melatonin.
If you're interested in learning more, you can check out this post by Alive by Nature. Learn more about the health benefits of curcumin.
Remember that you want to buy pure turmeric when you shop. And, make sure that it's a high-quality name brand so you're getting the most benefits.
How much turmeric do you put in soap?
This recipe will use turmeric powder (like the kind you cook with) as well as turmeric essential oil. How much you use will depend on the mixture and how large a batch of soap you're going to make.
Check out the complete directions at the bottom of this post along with step by step photos. You can add a little bit more or less to make the color brighter or darker.
And, the cocoa powder helps repair your skin and improve your complexion. If you struggle with breakouts or rashes, this is the soap you need to try.
Can I mix turmeric with my soap?
If you have a favorite soap recipe that you want to try adding turmeric to, you should be able to. You will need to whisk in the turmeric powder well to get it to blend.
And, you might want to decrease the other types of essential oils you're using so that they don't clash with the turmeric essential oil. A lot of the soap making process is trial and error.
How do you store the soap?
Once you've made the soap and allowed it to dry and harden completely, you'll want to store it somewhere dry. Don't store it in the bathroom where the humidity may impact the quality of the soap.
Store in an air-tight container or a Ziplock bag in another room like a linen closet.
What will you need to make this turmeric soap recipe?
Besides the ingredients shown below, you will need a microwave, a large plastic measuring cup, silicone soap molds, and a spray bottle of isopropyl alcohol. You will also need these ingredients:
Once you have the ingredients on hand, you can use them in a variety of different beauty products. Check out these herbal beauty care tips for a few more ideas for natural beauty.
Or, check out these home remedies for split ends. There are so many ways that you can make your own beauty products using things you probably already have at home. Finally, you don't need to worry about the ingredients when you make your own beauty products.
So, why not learn how to make natural bath bombs.
Yield: 6
Turmeric Soap Recipe with Dandelions to Calm Rosacea
You will love this easy turmeric soap recipe with dandelions to calm rosacea and eczema.
Materials
1/2 pound clear melt and pour soap, cut into cubes
2 tablespoons turmeric powder
2 tablespoons dried dandelions
1 tablespoon cocoa butter
2-3 drops Argan oil
10-20 drops turmeric essential oil
Oval silicone mold
Spray bottle of rubbing alcohol
1 plastic measuring cup
Instructions
Add clear soap to your measuring cup. Melt the soap in the microwave at 30 second bursts until soap is completely melted.
Melt cocoa butter as directed in step 1 for the soap. Add cocoa butter, Argan oil, and turmeric essential oil to measuring cup.
Add turmeric powder and dried dandelion flowers to the measuring cup. Whisk well.
Spray your soap mold with the rubbing alcohol. This prevents bubbles from forming. Pour the soap mixture into the mold. Spray top of mixture with rubbing alcohol to prevent bubbles.
Allow to harden completely. I leave mine to dry 12-24 hours. To release, pop gently from mold. Store in an airtight container or Ziploc bag until ready to use.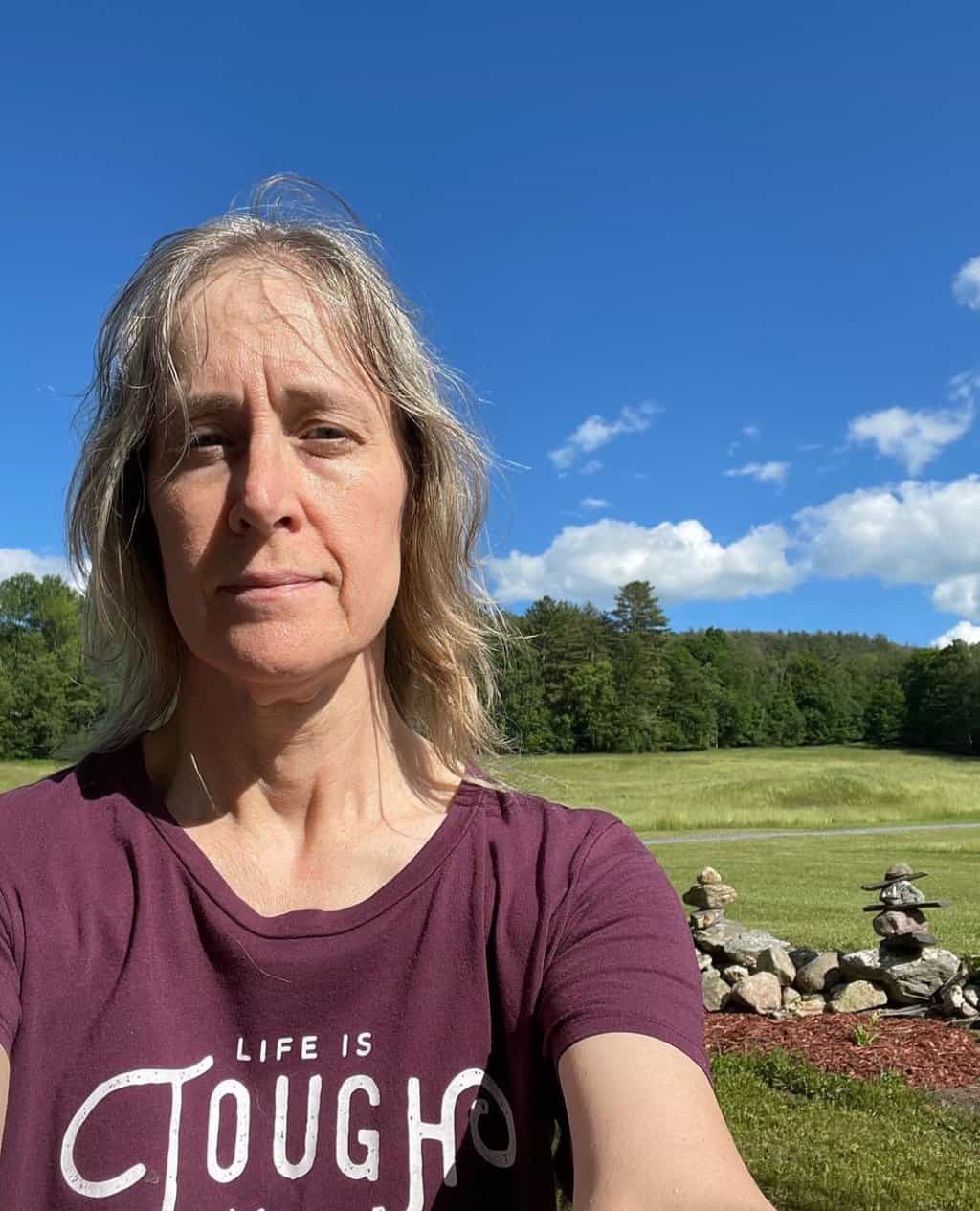 Ellen is a busy mom of a 24-year-old son and 29-year-old daughter. She owns six blogs and is addicted to social media. She believes you can feel beautiful at any age and any size. She shares healthy, realistic beauty and fashion information geared toward women over 40. If you'd like to work together, email info@the-socialites-closet.com to chat.