Last Updated on September 2, 2023 by Ellen Christian
Are you wondering how to French braid your own hair? You can learn how to French braid your own hair with this simple video and step-by-step tutorial.
Posts may be sponsored. This post contains affiliate links, which means I will make a commission at no extra cost to you should you click through and make a purchase. As an Amazon Associate I earn from qualifying purchases.
Learn How to French Braid Your Own Hair
If you're tired of throwing your hair up in a bun, here's a new technique to try. Keep reading to learn how to French braid hair.
It's not difficult to learn how to French braid your own hair. It helps if you have long hair that is all one length. That way, it will be easier to keep all of the strands inside your French braid. But, it is possible to do with shorter hair. It just requires more patience and a few bobby pins.
You don't need to ask your friend to French braid your hair. It's fairly easy if you take it slowly and follow these steps. But, if you do need a little bit of help, a hair braiding tool can get you started a little bit more easily.
So, there are a lot of different types of braids that you can do to your hair. I recently shared a video on how to do a fishtail braid. A French braid is one of the easier ways to braid your hair.
What makes it different than something like a Dutch braid is that with a French braid, you are taking the pieces over the center piece instead of under. This makes it look flatter and not as raised. So, it sort of hugs the back of your head as it goes down.
How do you teach yourself to French braid your hair?
If you want to learn how to French braid your hair, the easiest way is to practice on someone else first. Using a mannequin head will let you get familiar with the finger techniques you need. Or, if you have a daughter with long hair, you can practice on her.
Is it better to braid your hair wet or dry?
Always braid your hair when it is dry. Your hair is much heavier when it is wet. Braiding wet hair can result in more hair breakage than if you braid it while dry. If you are worried that your hair is not very manageable when dry, you can use hair butter to help control it.
How to French braid your own hair (easy)
Gather one section of hair from each side of your head, leaving the center piece in the back.
Cross the right piece over the left piece.
Transfer that to your right hand.
Add more hair from the left.
Cross the left piece and hand it to your right hand.
Add more hair to the right strand.
Continue until done and secure with a hair band.
It takes practice to learn how to French braid your own hair. So, don't expect to be able to do this once and have perfect results. Practice. Watch the video. Then, practice more.
Tools that make this easier
Here are a few things that will help make styling your hair easier.
Coated hair braid elastic or hair tie
How long do French braids last?
If you're very careful when you make your French braid, it can last as long as 8 weeks. You might want to consider sleeping with your hair in a silk cap to protect your hairstyle.
You should never keep your hair in French braids for longer than 8 weeks. Your hair is much more likely to be damaged and break if you do.
Or, you may want to try this crossed half crown braid for a romantic summer hairstyle.
More hairstyle articles
Now that you know how to French braid your own hair, you may want to check these out. Braiding my own hair has never been easier.
I hope to try box braids next and learn more about my different options with a classic three strand braid.
Related Reading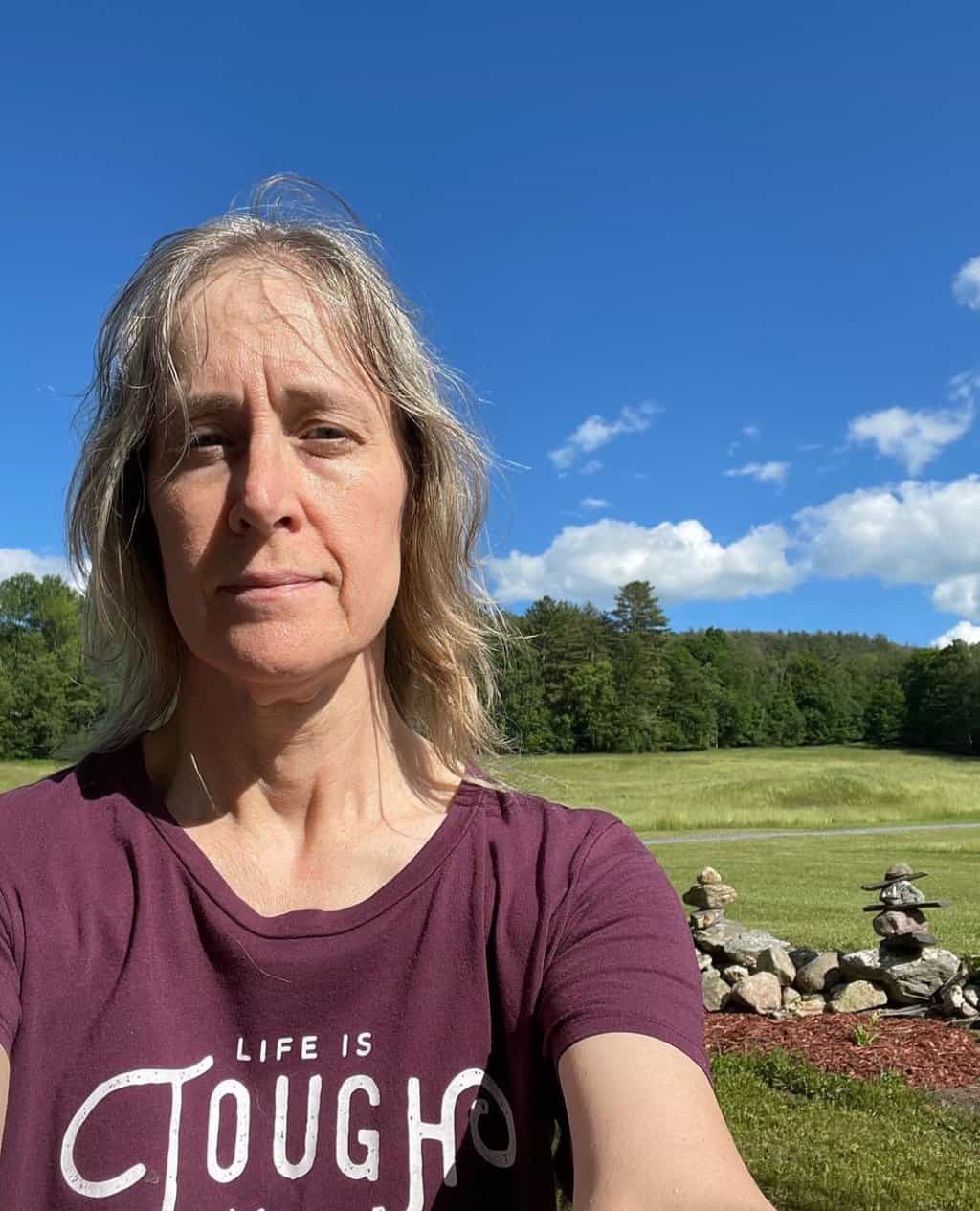 Ellen believes you can feel beautiful at any age and size. She shares healthy beauty and fashion information geared toward women over 40. She is a direct sales rep for several fashion and beauty businesses.