Last Updated on February 7, 2023 by Ellen Christian
Have you ever wondered about the benefits of sleeping with a silk cap? I know sleeping with a silk bonnet is something that my grandmother always did, but why?
Posts may be sponsored. This post contains affiliate links, which means I will make a commission at no extra cost to you should you click through and make a purchase. As an Amazon Associate I earn from qualifying purchases.
But, wearing hair wraps wasn't something I ever considered for myself. At that point, I didn't understand the benefits or why she did it. Now that I'm older, I wish it was something I had started doing years ago.
Benefits of Sleeping with a Silk Cap
So, what are the benefits of sleeping with a silk cap? Silk is one of the few materials that are both soft and strong simultaneously.
After all, silk protects the silkworm as it grows. It stands to reason that it should be able to protect other things.
Check out a few of these satin sleep cap benefits and decide for yourself if it's a good choice. These options will work if you're looking for a silk sleep cap for white hair.
This hair oil is all natural and makes hair softer, silkier and shinier as well as taming any frizz. I use this daily along with a silk cap to keep my hair and scalp healthy.
Does a bonnet help hair grow?
Does wearing a bonnet help hair grow? A sleeping hat or cap won't help your hair grow, but it will prevent it from breaking, allowing it to grow longer. So, do bonnets help hair grow? No, not directly.
Protect your hairstyle with a hair cover for sleep
If you've invested time or money into a hairstyle for a special occasion like a wedding or prom, the last thing you want to do is to sleep on it and destroy your hard work.
You can wear a silk cap to minimize friction, protecting your hairstyle. This is one of the silk sleeping cap benefits that is most common during the wedding and prom season.
Why put all that money into a special hairstyle only to have it destroyed overnight.
Are satin caps good for your hair?
If your hair is prone to split ends, sleeping in a silk cap can help. It minimizes the friction between your hair and the pillow, which will help prevent your hair from breaking or developing split ends.
A sleep cap for long hair can prevent tangles and snarls. Bamboo sleep caps may be a more eco-friendly option. This is one of the benefits of wrapping hair at night.
Grow longer hair
If you're trying to grow your hair out but having a difficult time, one of the problems may be that your hair is breaking while you sleep. If you wear a silk sleep cap to bed, you can minimize breakage, which will help you grow longer hair.
Learn more about using castor oil for hair health.
Benefits of sleeping with a silk cap as you age
As we age, our hair, like our skin, becomes dryer. One of the best ways to help prevent dry hair besides conditioning is to retain moisture when you sleep.
If your hair is not rubbing against cotton sheets, it won't lose as much moisture. This is one of the most common satin sleep cap benefits for women in menopause. As we age, our hair becomes drier.
So, how do you use a satin sleep cap? It's difficult to show you photos, but check out this helpful video that will show you step by step what you need to do.
If you're looking for a sleep cap that says on, you'll want to try a mulberry silk sleep cap. This sleep bonnet is designed so that it stays on.
It's very soft and breathable, and the hair protector cap will even fit over your rollers if you use them.
What's the best type of sleep cap for me?
Of course, each person's hair is different, so a sleep cap for long hair may not be the same as a sleep cap for curly hair. But, here are a few options that you can try.
This long sleep cap is intended for people with long hair. It can help to prevent tangling and snarls. It also works well for women with braids and those that use hair extensions. And, it comes in a variety of different colors and patterns.
This extra-large satin-lined sleep cap is ideal for those with curly hair. It has a large volume so it works well for those with curly or frizzy hair. It's lined with 600 thread count satin so it has a truly luxurious feel.
If you're looking for a unisex option for those with dreadlocks, you might want to try this sleep cap. It has a tunnel shape that is perfect for dreadlocks.
If you plan on wearing a silk cap every night, remember that these caps will need to be washed occasionally. So, you might want to consider getting a 5 pack of sleep caps so you always have one ready at bedtime.
You can find them on Amazon in a variety of different colors. Or, you can probably find a sleep cap at Walmart.
As a note, a silk scarf or satin hair net for sleeping will also work well as a CPAP hair protector.
Have you ever considered a silk hair wrap for sleeping?
Related Reading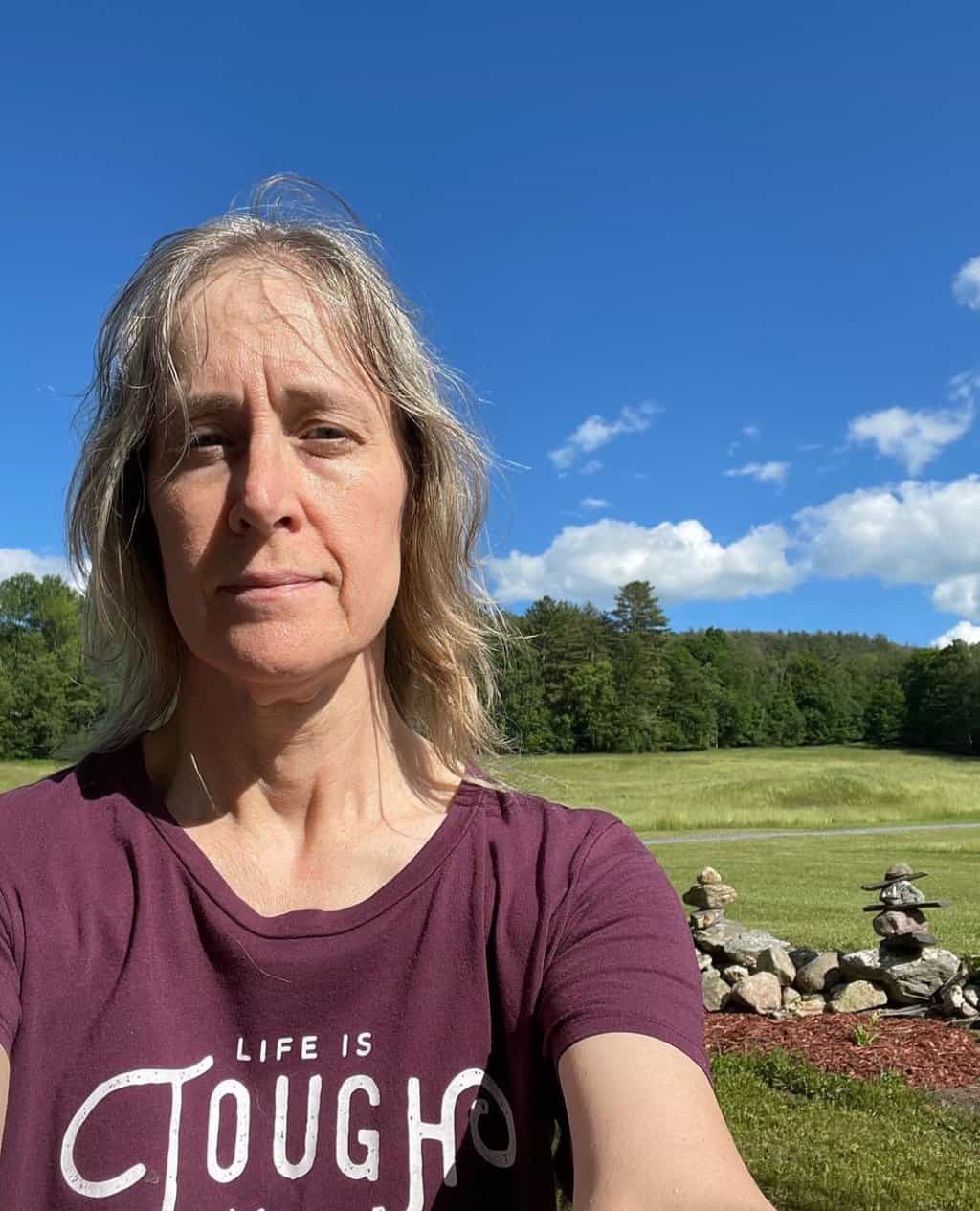 Ellen believes you can feel beautiful at any age and size. She shares healthy beauty and fashion information geared toward women over 40. She is a direct sales rep for several fashion and beauty businesses.