Last Updated on November 3, 2022 by Ellen Christian
Are you looking for simple Disney nail art ideas? I love the fun nail designs I see on my friends. But, some of them are just so complicated that I know I can't do them.
Posts may be sponsored. This post contains affiliate links, which means I will make a commission at no extra cost to you should you click through and make a purchase. As an Amazon Associate I earn from qualifying purchases.
Of course, I know that you can have them done at the salon. But, I wanted Disney nail ideas that were easy enough for me to do.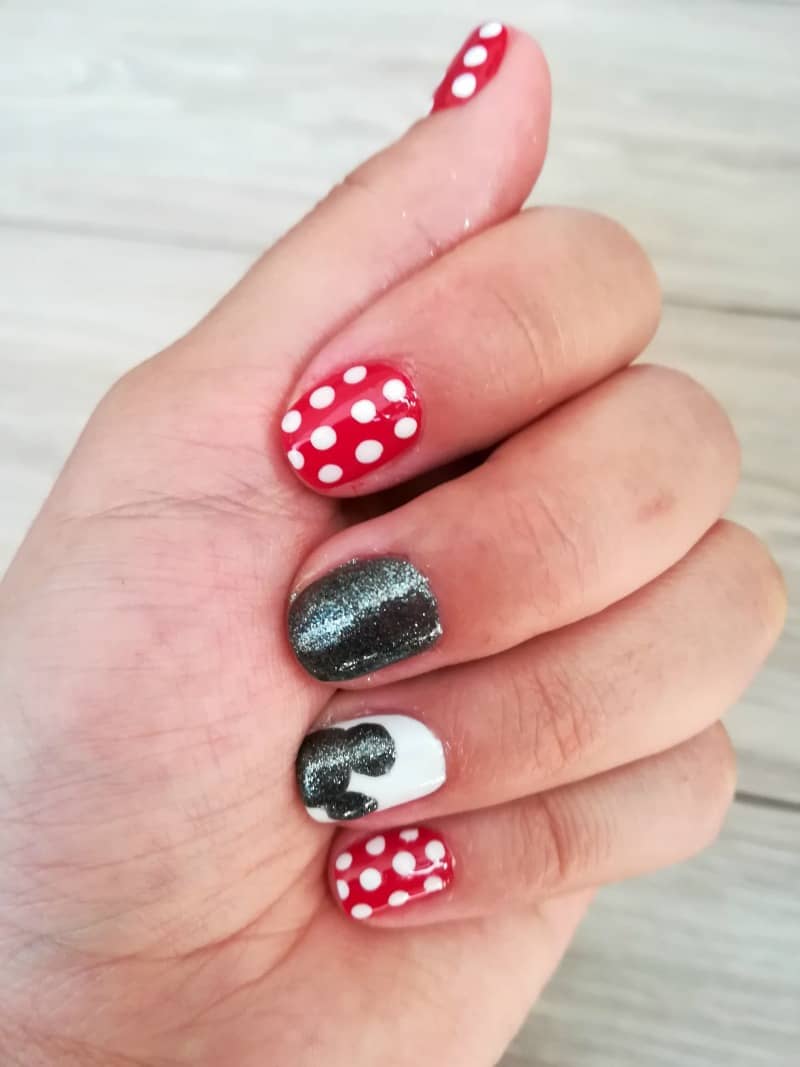 Simple Disney Nail Art Ideas
There are many simple Disney nail art ideas on Pinterest that you can find. Most of them are Mickey Mouse, Minney Mouse, or Disney Princess nails. These Mickey Mouse Nails could also be called Minnie Mouse Nails. They are pretty much the same thing.
Check out the best purse for Disney if you plan on heading there on vacation. They'd go so well with this Disney manicure.
How do you do Disney nail art?
This is a relatively simple Disney nail design. It will work on both short and long nails. And, it will work best if your nails have a straight edge rather than almond or oval edge. You will need just a few simple things to get started. I recommend creating a nail art kit for future designs.
How do you do Mickey Mouse Nail Art
Scroll to the end for a step by step video so you can watch the process. But, these are the steps you will need to take.
First, apply a base coat on each nail.
Apply a thin coat of red nail polish, skipping two of your nails.
Apply a thin coat of white nail polish on your ring finger.
Then, apply a coat of silver metallic nail polish on your middle finger.
Apply a second coat on all fingers for a richer color.
Clean any unwanted polish from your skin with a nail polish removal pen.
Put some white nail polish on a plastic bag or a piece of paper.
Using a nail art dotting tool, make white dots on the red nails.
Using the silver metallic polish brush make Mickey's face on your white nail.
Finally, using the nail dotting tool make Mickey's ears.
Repeat the Mickey Mouse drawing for a better result.
After everything is completely dry, apply a top coat on each nail, to make the colors last longer.

Healthy nail tips
If you love doing nail designs and wearing polish, make sure that you are keeping your nails healthy by taking the right vitamins. Nails will crack, chip and peel if they aren't cared for properly.
Can I use this for Disney toe nail designs?
You could use this easy Disney nail design on either your fingernails or your toenails. It might be difficult to do the polka dots on the smallest nails, so you might want to opt for a solid red instead.
But, it cannot hurt to try and see how it comes out. I would probably do the Mickey Mouse design on your toe because there will be the most room.
You could also try Disney nail wraps. You can get them here. I love the Disney princess nails.
Can I use Disney nail art stickers?
Sure, you can. There are lots of simple Disney nail art ideas, but if you prefer to use stickers, here are a few Disney nail ideas that might work for you.
More easy nail art ideas
If you enjoyed these Disney nail art ideas and want to try a few more simple designs, why not try these.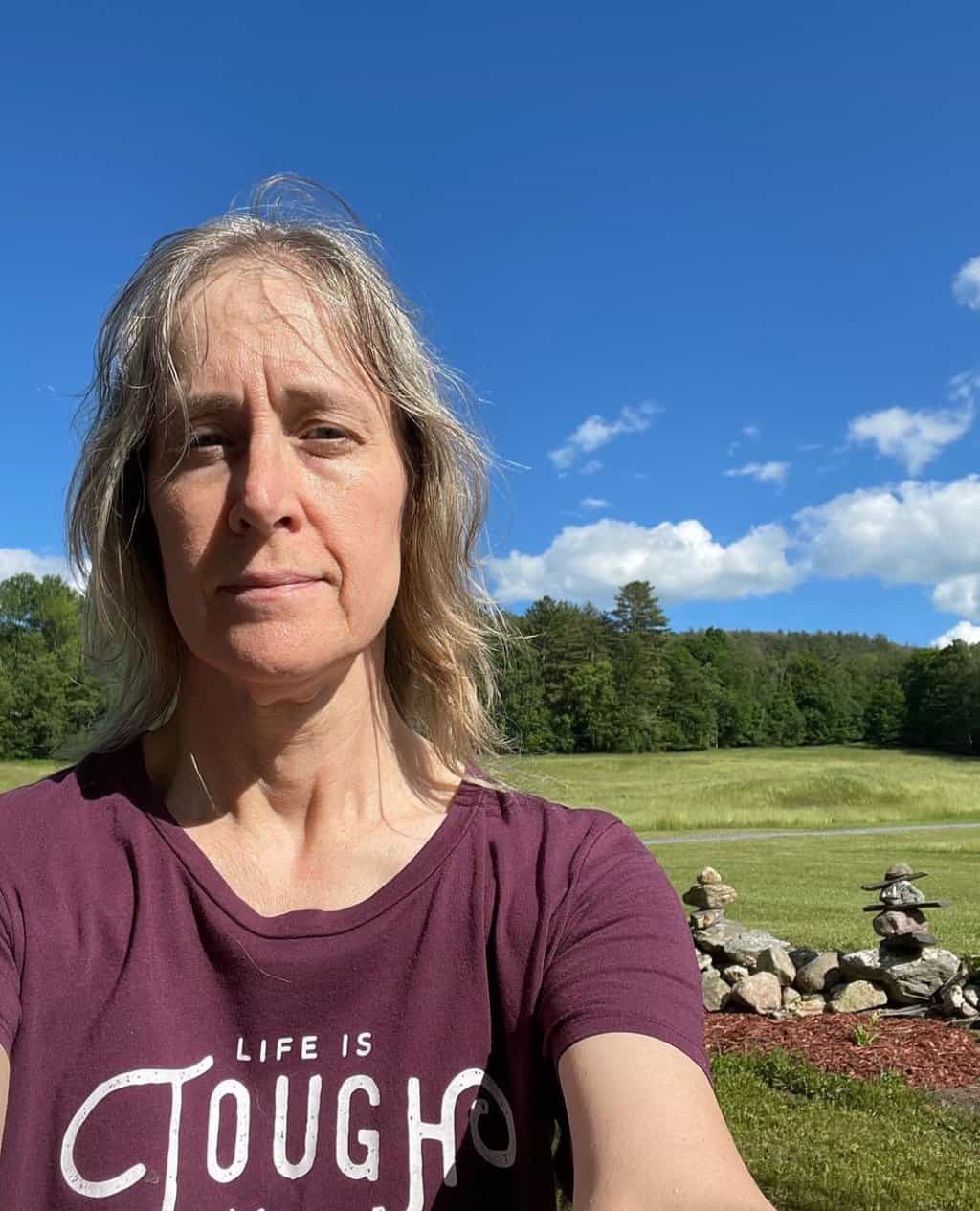 Ellen believes you can feel beautiful at any age and size. She shares healthy beauty and fashion information geared toward women over 40. She is a direct sales rep for several fashion and beauty businesses.