Last Updated on January 21, 2023 by Ellen Christian
Are you wondering how to do a fishtail braid? If you're looking for a new hairstyle, this is a classic style that looks stunning up or down. If you have a little bit of free time on your hands right now and you are blessed with long hair, why not learn how to do a new type of braid.
Posts may be sponsored. This post contains affiliate links, which means I will make a commission at no extra cost to you should you click through and make a purchase. As an Amazon Associate I earn from qualifying purchases.
How to Do a Fishtail Braid
Learning how to fishtail braid isn't difficult. It's simply a matter of following this step by step tutorial. And, there's a helpful video at the end in case you want more details.
If you're wondering what a fishtail braid is, it is a type of hairstyle that involves weaving more strands together than a typical braid. It can be started at the top of your head, the base of your neck, or even at the start of a ponytail.
Can you fishtail braid short hair?
It really depends on how short it is. If you're wondering how to fishtail braid shoulder-length hair, you may not be able to. But, if your hair falls slightly below your shoulders you should be able to follow this process.
Just braid it as tightly as possible so that the strands don't fall out. It's important that your hair be almost all the same length or you will have lots of shorter strands that won't stay where you want them to be.
Fishtail braid tutorial
Learn how to fishtail right now. Check out the photos below if you're wondering how to complete this hairstyle. Each photo takes you step by step through the process of how to do a fishtail braid.
If you are wondering how to do this technique on yourself, it may be easier to do a side fishtail braid. You will need to draw your hair to the side as you create the braid as you see in these photos.
Learning how to do a fishtail braid on yourself will be more difficult if you want it to be centered on the back of your head. To do that, you will need to do the entire process behind you while keeping it centered.
Even with a mirror, you may not be able to achieve this. It might be best to have a friend help if that's what you hope to achieve. Braiding a fishtail hairstyle takes practice but it's worth it.
Side fishtail braid
This step by step tutorial will show you to do a side fishtail braid. This is the easiest process for you to complete on your own. Remember that you need to pull it tight as you go for the hairstyle to stay together properly.
What do I need to do a simple fishtail
All you really need is an elastic band to hold your braid in place when you're done. But, you might find it helpful to have:
Fishtail braid video how to
If you want a step by step video, check out the one above. With a little bit of practice, you'll be able to do this on your own.
More hair styling articles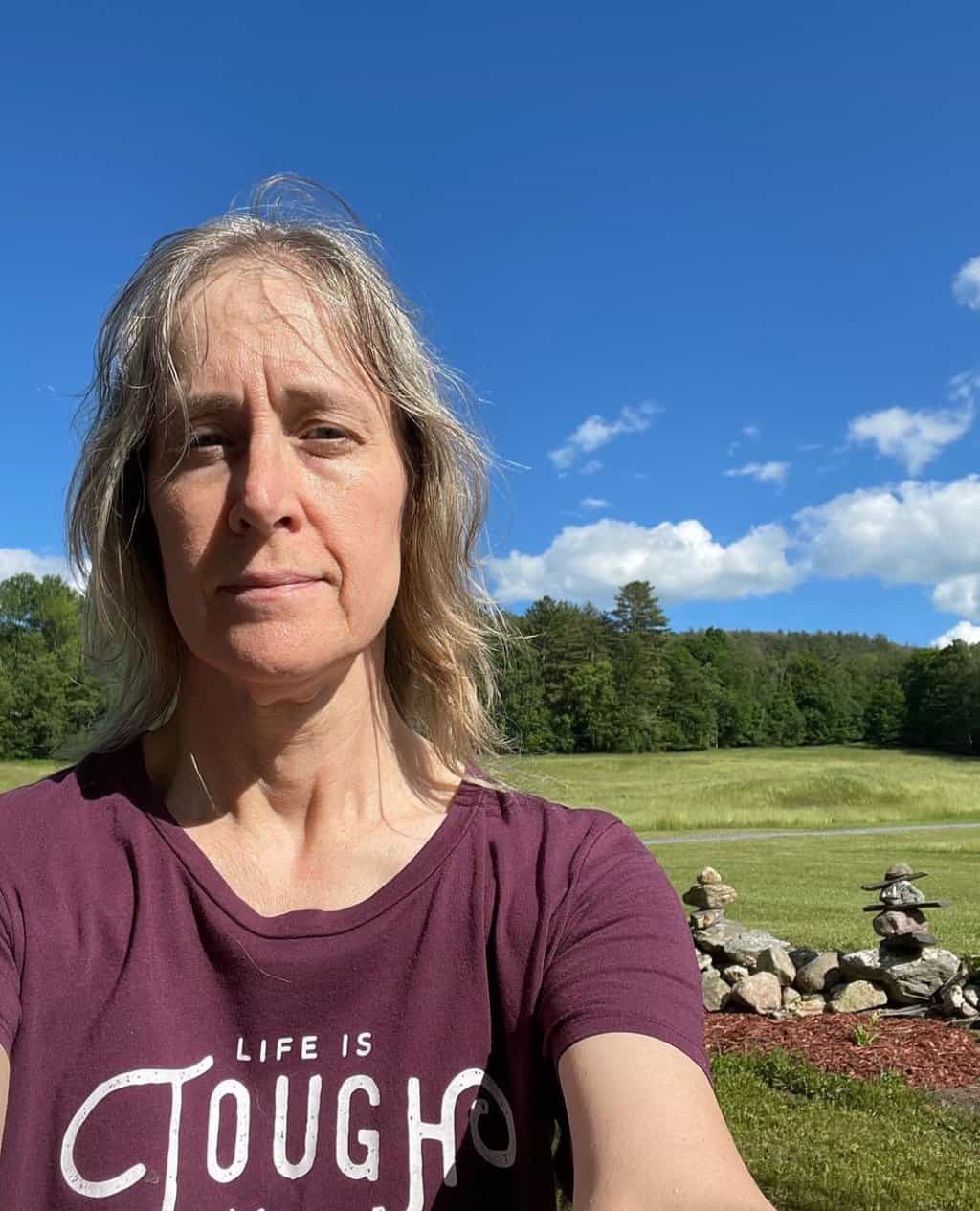 Ellen believes you can feel beautiful at any age and size. She shares healthy beauty and fashion information geared toward women over 40. She is a direct sales rep for several fashion and beauty businesses.