Last Updated on November 8, 2023 by Ellen Christian
Are you looking for hair blowout tips that don't require a lot of special styling tools? If you're looking for tips to do a blowout that you can manage at home, keep reading.
Posts may be sponsored. This post contains affiliate links, which means I will make a commission at no extra cost to you should you click through and make a purchase. As an Amazon Associate I earn from qualifying purchases.
Hair Blowout Tips
When I had my last blowout when I was traveling, the stylist used a lot of specialized styling tools that I don't have at home. It was next to impossible for me to replicate once I got home for that reason.
Valentine's Day is right around the corner—have you planned your date night hairstyle yet? If not, this simple, yet gorgeous blowout is a perfect candidate! With just a few tools, like the copper round brush and 3-in-1 Mist, you can achieve this elegant hairstyle.
Learn more about drying your hair without breakage.
Step 1 – Spray Heat Protector on Wet Hair
This step is vital whenever you're heat styling your hair. Skip it, and you'll end up with dry, brittle hair that breaks off and thins. Tony Odisho recommends using their versatile 3-in-1 Mist since it serves as a heat protector, UV damage protector, and detangler.
Step 2 – Use a Serum on the Ends
Using a serum helps prevent frizz and static while adding shine. The Ostia Collection Smoothing Serum does all of this while helping to hydrate your hair. Plus it's light enough to use on fine hair without weighing it down or making it oily. It's important to keep your hair hydrated so it doesn't dry out during heat styling.
Step 3 – Apply Mousse from Roots to Mid-Shaft
In order to really get the boost and volume a blowout promises, mousse is key. It adds texture and volume before you even touch the blow dryer. For this tutorial, they used the Ostia Collection Volumizing Mousse because it's light and fluffy without being sticky or difficult to manage.
Step 4 – Rough Dry Hair
Your hair should be 80% dry before you even pick up your round brush. The focus should be on styling it, not drying it from soaking wet. You'll get much more effective results!
Step 5 – Section Hair & Use Boar Bristle Strip
Using clips, section off your hair into manageable pieces, depending on the hair's thickness. Then start blow drying it piece by piece, using the Copper Round Brush's boar bristle strip as tension to smooth out the hair.
How to cut perfect bangs so they lay properly when you style.
Step 6 – Leave in the Brush Periodically
As you dry the hair, leave in the brush for about 15-30 seconds on each section while it cools. This will help your hair hold the shape better and longer. Be sure to save the top section of hair for last. It comes into play in the next step.
Step 7 – Over-Direct the Top Section
Pull the top section toward your face and apply your round brush at the roots, moving it up from there and towards your face. Over-directing adds an extra pump of volume to the top of your head to give you the boost that blowouts are known for.
Step 8 – Enjoy Your Date!
This easy blowout gives you a look of effortless elegance, perfect for your Valentine's Day date night! So take advantage of the Copper Round Brush sale and impress your significant other with your gorgeous hair on Valentine's Day!
I hope these hair blowout tips will inspire you to try this at home! Learn how to choose the best hair dryer for fine hair.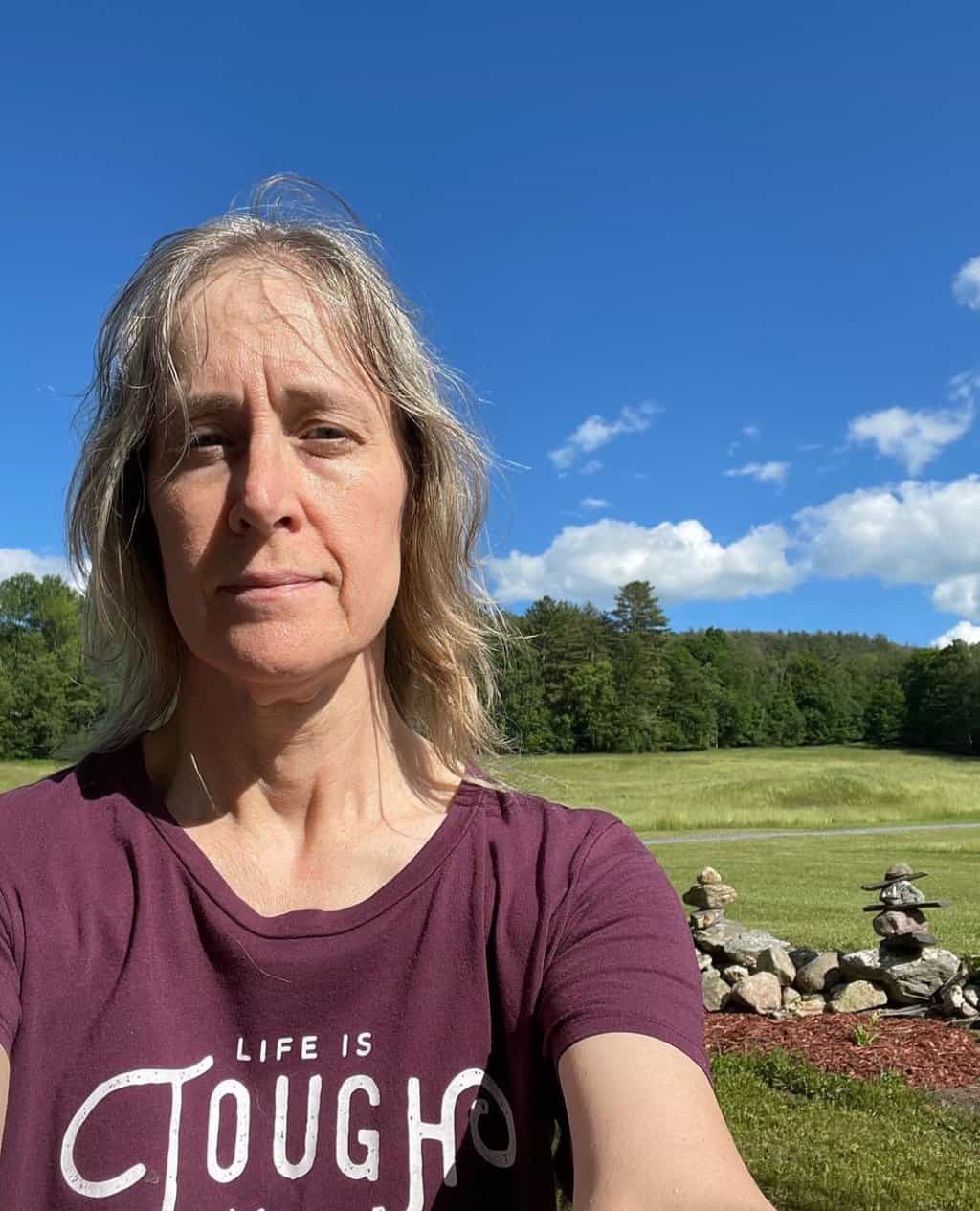 Ellen believes you can feel beautiful at any age and size. She shares healthy beauty and fashion information geared toward women over 40. She is a direct sales rep for several fashion and beauty businesses.