Last Updated on April 9, 2022 by Ellen Christian
If you're wondering about making a bun with long hair and you don't have a donut or sock to help, keep reading. If your hair is very long or thick, it's often to use a donut or sock to help you. But, it's still possible to make a cute bun without one.
Posts may be sponsored. This post contains affiliate links, which means I will make a commission at no extra cost to you should you click through and make a purchase. As an Amazon Associate I earn from qualifying purchases.
Making a Bun With Long Hair
Hair twists are an easy way to change your look from day to night with very little effort. When it comes to making a bun with long hair, it can be a little more difficult if you want to use a donut or a sock.
But, once you know how to make a bun with long hair and no donut, you'll be able to put your hair up any time you like.
What you need to make a bun with long hair

Making a bun with long hair and no donut
When it comes to making a bun with long hair, the first step is to start with a ponytail so you will need a hair tie. This will hold your hair together more easily.
After that, the process is relatively simple. You will twist your hair and very carefully coil the twist around the base of the ponytail. Use the bobby pins as you go to hold it together.
As you get to the end of your hair, you will use bobby pins to tuck your hair underneath the bun. You'll want to add a few to make sure it's nice and secure.
You can also use hair sticks to keep your hair in place. This variety pack has several different styles to choose from.
This process takes practice so don't expect perfection the first time you practice making a bun with long hair. Scroll to the end of the post for a video that shows you each step.
If you're struggling to get the hang of this, you might want to try using a donut or making a sock bun.
Or, you can try braiding your hair first and then doing a bun with it. This helps keep the loose hairs from going wild when you're wrapping the bun.
How to do a bun with a donut
To make a bun with a donut, you simply start with a ponytail and then put the donut over your ponytail. Then, roll your hair under it, spreading your hair around as you work toward the end. You will need this donut to use this method.
This is an easy method to make a bun but you do need to make sure that you keep the bun with you. Making a bun with long hair and no donut requires a lot less planning once you've mastered the technique. You may find it easier to make a messy bun.
More easy hairstyles
If you want to try a few more easy hairstyles, why not check these out. I love being able to choose from a variety of different styles depending on the day.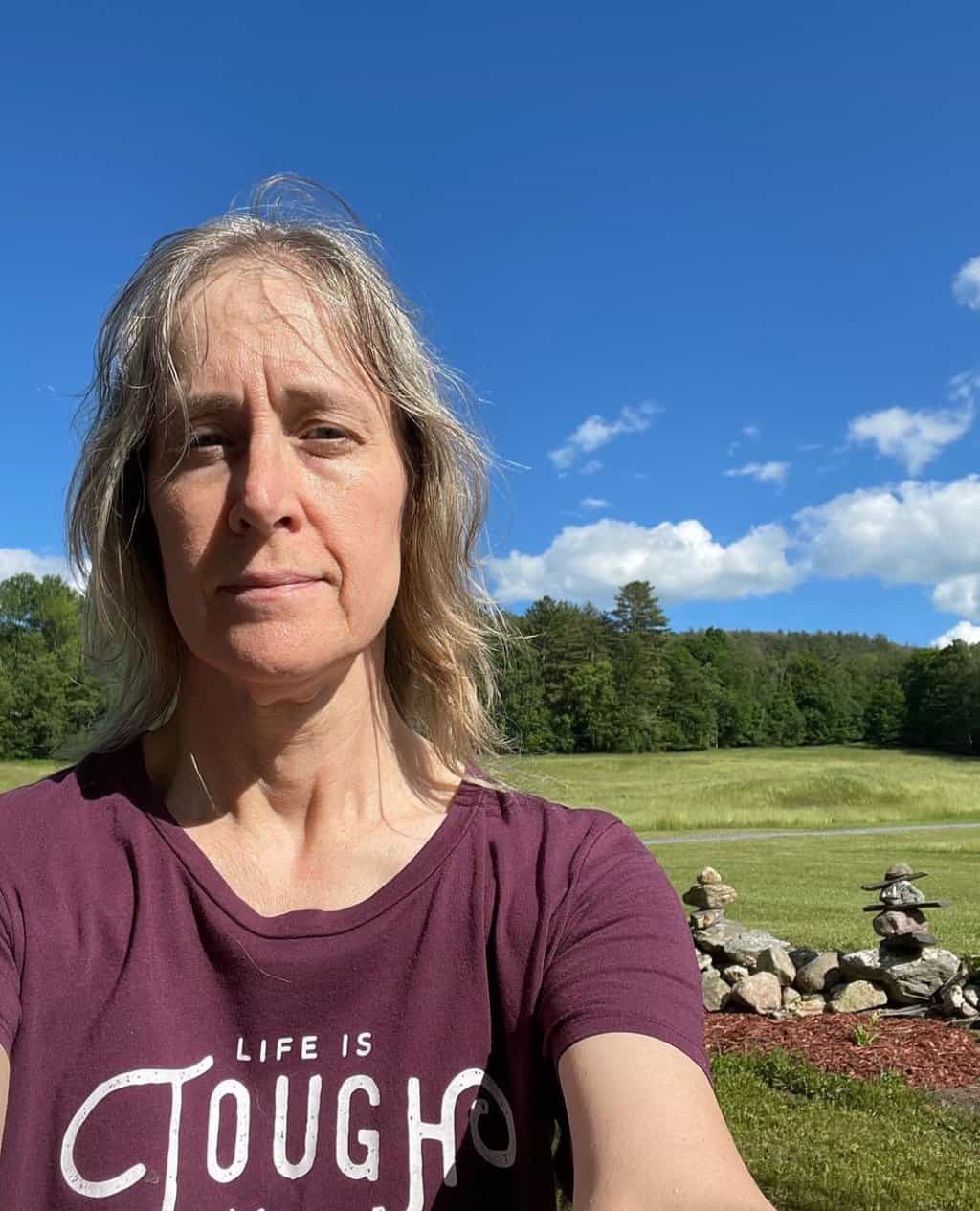 Ellen believes you can feel beautiful at any age and size. She shares healthy beauty and fashion information geared toward women over 40. She is a direct sales rep for several fashion and beauty businesses.