Last Updated on February 4, 2023 by Ellen Christian
Check out these tips on how to get tousled hair or beachy hair waves. I love spending time at the beach. But, unfortunately, I don't get to spend anywhere near as much time as I'd like to. But, at least I can help my hair have that beachy look when I can't.
Posts may be sponsored. This post contains affiliate links, which means I will make a commission at no extra cost to you should you click through and make a purchase. As an Amazon Associate I earn from qualifying purchases.
How to Get Tousled Hair
Would you like to know how to get tousled hair or beachy hair waves for those days you cannot get to the beach? Just because your schedule doesn't include a trip to the beach doesn't mean you have to give up your favorite hairstyles. Loose, tousled waves are a favorite effortless look that works perfectly with fall fashion trends like patterned pants and simple sweaters. You should practice now so you're prepared for fall.
What is scrunched hair?
So if you scrunch your hair between your fingers while you're styling it, scrunched hair will stay slightly wavy rather than falling flat when you let go. If your hair won't do that on its own, you will need some sort of styling product to achieve the look.
How do you wake up with beach waves?
Waking up with gorgeous hair is a challenge for most women. Twist your damp hair into a low bun and secure loosely. Try sleeping on the damp bun for a low maintenance morning. Alternately, you can try creating a very loose braid to do the same thing.
In the morning undo the bun and run your fingers through your hair to create loose, natural waves. If your hair is still damp, finish drying it with a blow dryer. If your hair is too short to put up in a bun or the bun didn't give you the curls you want, you can enhance your curls by using a curling iron with a very large barrel. A small barrel will give you tight curls so make sure if you want waves to go with the largest barrel possible.
Tousled hair products
Most people do not simply wake up with beautiful tousled beachy waves. To achieve this look, most women need to use tousled hair products. Since tousled hair or beachy waves generally require some sort of styling, I usually work in a styling cream of some sort to enhance my curls.
I prefer this styling creme. This is a very lightweight cream that won't weigh your hair down. Flat waves are not good. It has Moroccan argan oil to help give you the look you want. I have very thin, limp hair. So, the products I use need to be lightweight to achieve this look. Or, you may want to try Rusk Paste.
Nobody wants frizzy curls so the first step is to help prevent frizz in the shower by using a frizz protection shampoo like Nexxus Frizz Defy Frizz Protection Shampoo and Nexxus Frizz Defy Frizz Protection Conditioner. They work together to prime damaged areas and evenly coat hair for effective hydration and a sleek style. You want your hair to be smooth and shiny to pull off beachy hair waves.
How to get tousled hair for short hair
Not everyone has long hair to braid or put up in a bun. But, don't worry, you can still achieve tousled hair. Scrunch your curls lightly with your fingers and help lock moisture out and set your beachy hair waves with Nexxus Frizz Defy Frizz Protection Hair Spray. The natural hold spray instantly controls flyaways and static, reducing frizz by up to 87% all day long.
How to get natural beachy waves
You don't need to use styling products to get natural beachy waves. While it isn't as easy to get tousled hair without styling products, you can try a sea salt spray. A sea salt spray can give your hair beautiful natural waves due to the salt in the spray. Just be aware that salt can be very drying to your hair. So, be sure not to use it every day. And, make sure that you use a conditioner several times a week to return moisture and shine to your hair.
So, using these simple tricks, you'll look like you just stepped off the beach even on the coldest, snowy day. Finally, learn how to condition and repair over-processed hair. You can follow a few simple tips to keep your hair in beautiful condition. Finally, why not learn how to bring out natural highlights at home.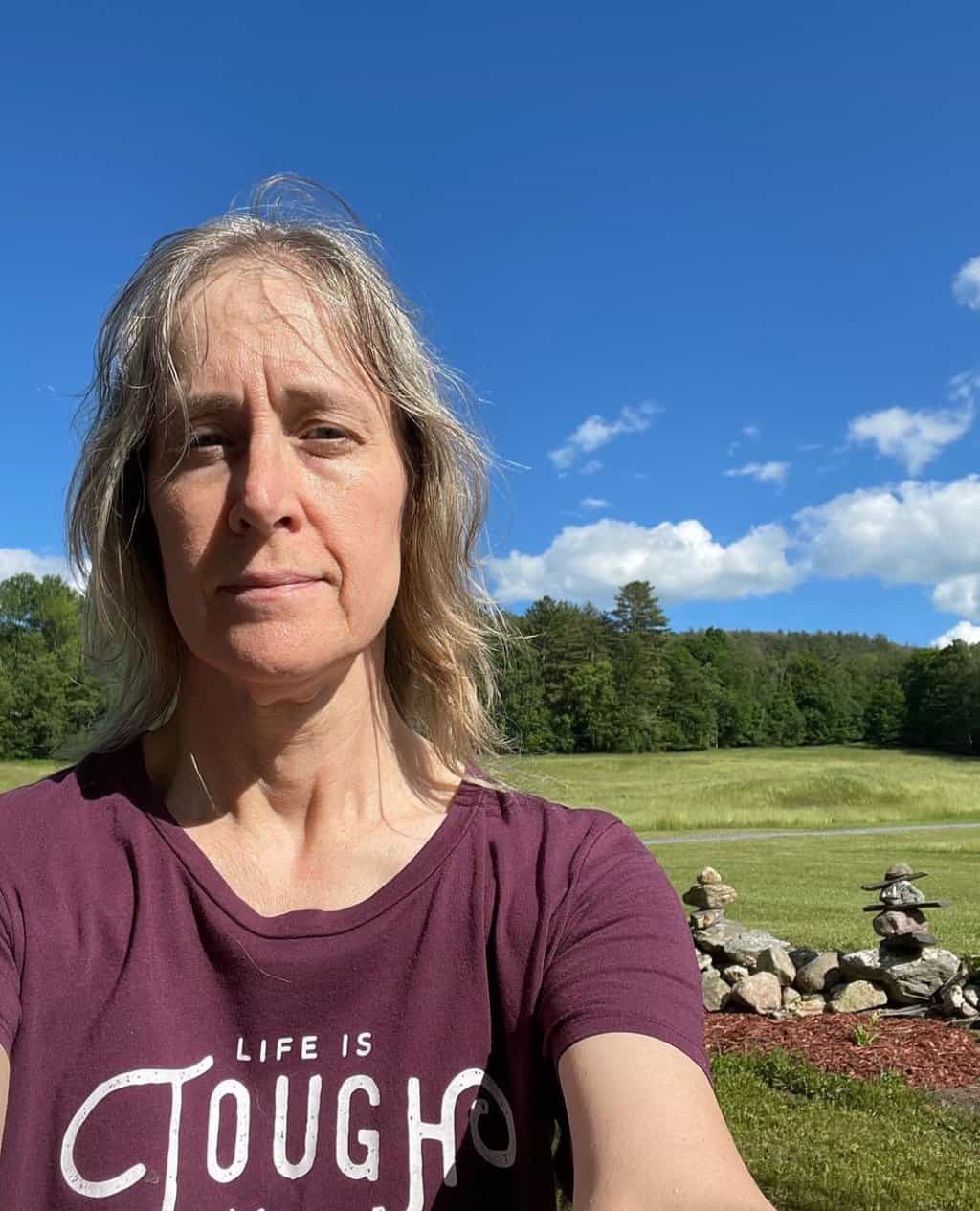 Ellen believes you can feel beautiful at any age and size. She shares healthy beauty and fashion information geared toward women over 40. She is a direct sales rep for several fashion and beauty businesses.