Last Updated on February 25, 2023 by Ellen Christian
You have got to try this easy sugar scrub bars recipe! Make this strawberry body scrub bar recipe and enjoy some pampering time.
Posts may be sponsored. This post contains affiliate links, which means I will make a commission at no extra cost to you should you click through and make a purchase. As an Amazon Associate I earn from qualifying purchases.
Sugar Scrub Bars Recipe
There is nothing more relaxing on the weekend than a little bit of pampering me time. Grab your favorite mocktail and a good book. And, then head to the tub for a little downtime.
So, if you're wondering why you should try a sugar scrub bars recipe over a sugar scrub jar recipe, I'll explain. I love sugar scrubs in a jar but they can be a bit messy at times. And, the jar generally lasts a lot longer than a sugar cube or a small sugar scrub bar.
I like a variety when I take a bath. So, I don't really want to use the same sugar scrub for a week or two.
Is sugar a natural exfoliator?
Yes, sugar is a great natural choice for exfoliating dry skin. And, unlike salt scrubs, sugar scrubs won't aggravate small shaving nicks or razor burn.
So, gently exfoliating your skin with this sugar scrub bars recipe is a great way to encourage new skin cell growth.
How do you color sugar scrubs naturally?
My preference would be to use natural food colorings like colors that come from fruits and vegetables. So, there are also a number of vegan soap colorants that you can use if that's your preference.
How long do sugar scrub cubes and bars last?
It really depends on how large the cube or bar is. These should last you a few uses. They will last longer if you store them in a plastic or glass container with a tightly fitting lid in the refrigerator.
Don't just leave them on the side of the tub until you use them next.
Do sugar scrubs really work?
Definitely! I love sugar scrubs and use them almost every time I take a bath. They are a great way to keep your skin soft and smooth and to encourage new skin cell growth.
As you get older, you'll find that your skin tends to dry out more. So, these can really help.
Can you use baby oil in sugar scrubs?
You can use baby oil in a sugar scrub but this recipe calls for olive oil. I would choose a different oil personally. Baby oil is a petroleum-based product and not an eco-friendly choice.
Instead, choose jojoba oil or olive oil.
Should I exfoliate every day?
I wouldn't. Experts recommend exfoliating two to three times a week depending on your skin. Using them too frequently can irritate your skin. Or, they may strip away the natural oils in your skin.
What happens if you exfoliate too much?
Too much exfoliating can cause irritation, broken blood vessels, overly dry skin, or even a rash. So, it's best to use it only a few times a week to be sure your skin isn't irritated.

Sugar Scrub Recipe
So, if you want a sugar scrub recipe, check out a few of these.
What you will need to make this sugar scrub bars recipe
So, you will also need a microwave to melt the soap base to use for this recipe. Or, you can also use a soap kettle. I found my soap kettle at my Michaels' Craft Store. It was several years ago so I am not sure if they still carry it or not.
But, a microwave works very easily to do the same job. Just be sure that the glass measuring cup that you use is large enough to hold the melted soap cubes because you don't want it to spill all over the inside of the microwave.
So, just scroll down for the printable version of this sugar scrub ars recipe. Finally, be sure to store these in a plastic container with a tightly fitting lid so they stay good for as long as possible.
Related Reading
Yield: 2
Sugar Scrub Bars Recipe: Strawberry Heart Sugar Scrub
You are going to love these lightly scented sugar scrub bars. Check out the easy sugar scrub bars recipe below.
Total Time
2 hours
20 minutes
Materials
1 tablespoon olive oil
1/16 pound (1 cube) mango & shea glycerin melt & pour soap base (find it here)
1/4 cup pure cane sugar
Simple Serenity Sugar Soap Scrub Mold By ArtMinds (Michaels)
7 drops organic strawberry seed oil
1 drop red vegan soap colorant
Glass measuring cup
Instructions
Melt your soap base in the microwave on high for about 15 seconds.

Mix in the olive oil, sugar, fragrance oil and soap colorant. Stir well. If it is starting to thicken, put it back in the microwave for 5-10 seconds.

Pour into your mold and let set for about 2 hours.

Pop bars out of mold and store in an airtight container.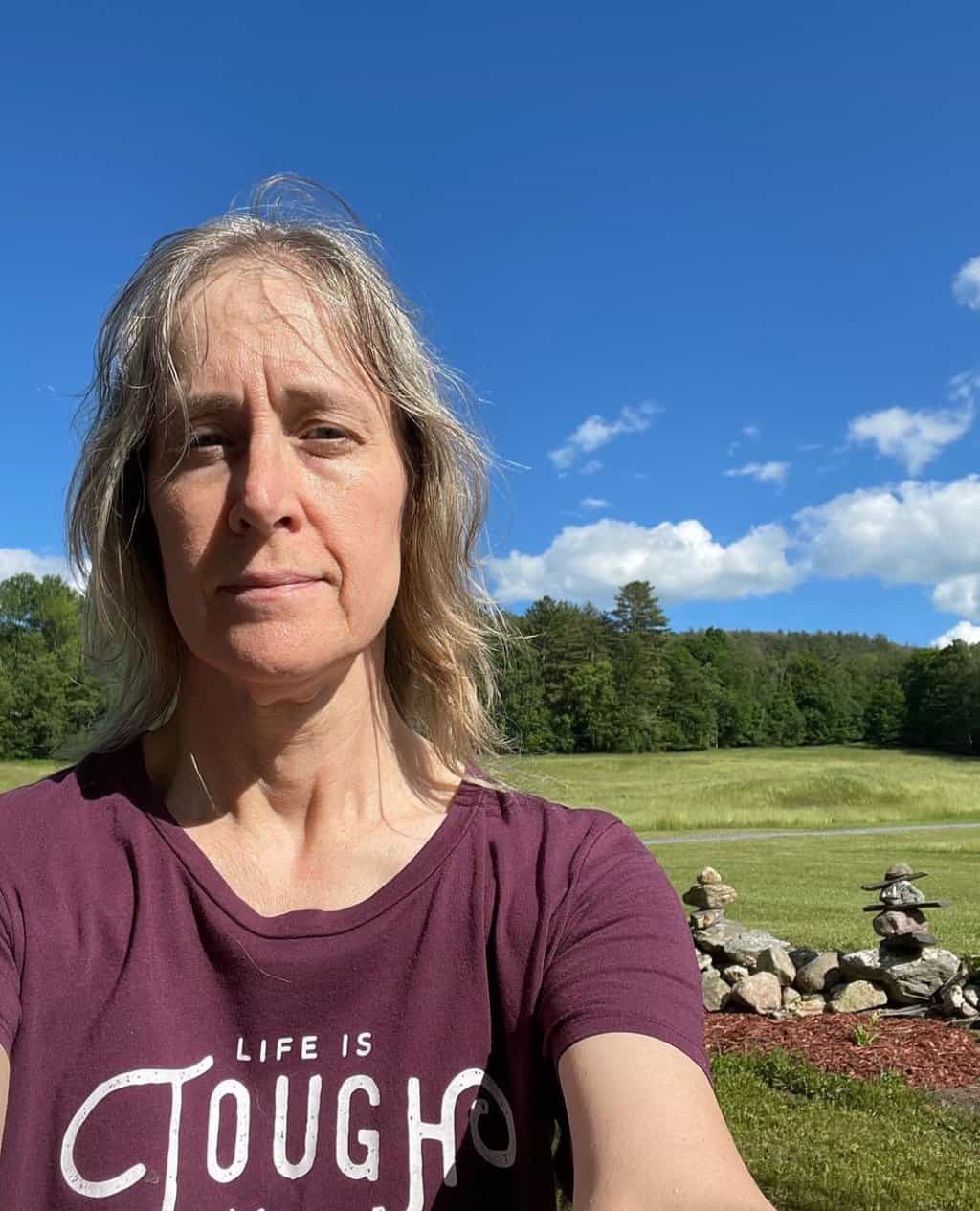 Ellen believes you can feel beautiful at any age and size. She shares healthy beauty and fashion information geared toward women over 40. She is a direct sales rep for several fashion and beauty businesses.