Last Updated on February 9, 2023 by Ellen Christian
Check out this simple sugar lip scrub DIY! I love making homemade beauty products because I am completely in charge of the ingredients. If you've ever looked at the ingredients list on your beauty products, you'll completely understand! If not, take a few minutes to do that next time you shop.
Posts may be sponsored. This post contains affiliate links, which means I will make a commission at no extra cost to you should you click through and make a purchase. As an Amazon Associate I earn from qualifying purchases.
Sugar Lip Scrub DIY
So, this sugar lip scrub DIY is super simple to make with ingredients you probably have on hand already. These pink sugar sprinkles are made with natural vegetable coloring rather than artificial food coloring.
So, why do you need to use a lip scrub in the first place? Just like the skin on our hands or feet, our lips can get dry and chapped. Exfoliation helps remove dead skin cells and encourages new skin cells to grow.
How do I exfoliate my lips?
Very gently! Since your lips are very tender and sensitive, you need to be very gentle when exfoliating. A sugar lip scrub is perfect because sugar is very tiny granules that can help exfoliate without being too rough.

What sugar is best for lip scrub?
You can really use any type of sugar for your lip scrub. Most commonly, I use white granulated sugar because that's what I have on hand. Sugar sprinkles are a fun way to add color to your lip scrub. But, you can also use brown sugar if you prefer to change the taste.
How often should I exfoliate my lips?
I use a lip scrub of some sort once or twice a week. Too often and your lips may become irritated. But, if you are very gentle, you could use it almost every day. So, you will need to experiment and see what works for you.
Sugar lip scrub DIY ingredients
Sugar lip scrub DIY directions
Measure your honey and place in a small bowl.
Pour your sugar and sugar sprinkles on top of the honey.
Finally, scoop into two empty chapstick tubes.
* to use, twist the tube and place a small amount on your fingertip and scrub into your lips. Rinse with warm water.
Now that you know how to make this easy sugar lip scrub DIY, why not make a few for your friends at the same time? Or, learn how to make your lips plump naturally.
Related Reading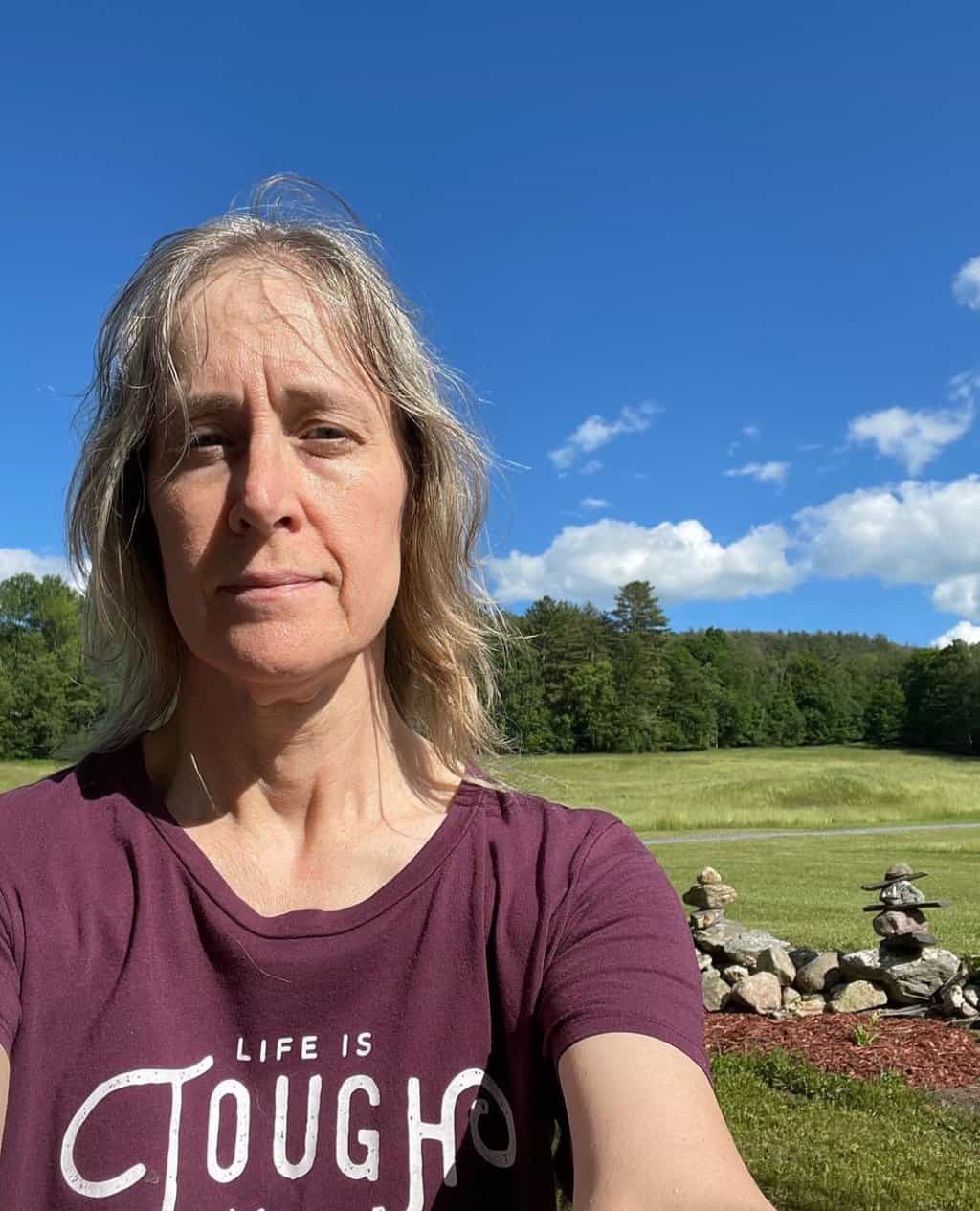 Ellen believes you can feel beautiful at any age and size. She shares healthy beauty and fashion information geared toward women over 40. She is a direct sales rep for several fashion and beauty businesses.