Last Updated on May 19, 2023 by Ellen Christian
Wondering how to bring out natural highlights? Here are some simple tips to help you bring out your highlights without visiting the salon.
Posts may be sponsored. This post contains affiliate links, which means I will make a commission at no extra cost to you should you click through and make a purchase. As an Amazon Associate I earn from qualifying purchases.
How to Bring Out Natural Highlights
When I was a toddler, I had gorgeous white-blonde hair. I love looking at the photographs from my childhood and I wish that my hair had stayed that color.
Unfortunately, as I got older, my hair got darker and by the time I was in junior high school, my hair was light brown. It stayed that same light brown throughout high school.
Once I had children, my hair darkened even more and I started to find grey hairs. While grey hairs may not be all that noticeable with blonde or light brown hair, they are very noticeable against darker brown hair.
It's at that point that I decided I needed to find natural ways to bring out blonde highlights and hide the grey. While I highlight my hair occasionally, these natural methods work well to extend the time between each appointment.
So, if you're wondering how to bring out natural highlights in brown hair, keep reading.
How to bring out natural highlights in brown hair
So, there are a few ways that you can bring out natural highlights in brown hair. If you want to find natural ways to bring out blonde highlights, you'll be searching for simple solutions you probably already have at home rather than dye from the store.
Thankfully, there are three options that work well for me.
How to lighten hair naturally overnight
You can bring out natural highlights with lemons. Cut three lemons in half and juice them, removing the seeds. Add half the amount of water that you have lemon juice to a spray bottle along with the lemon juice.
While your hair is wet, spray over the part of your hair you want to lighten the most.
Sit out in the sun until your hair is dry – or at least 30 minutes. Wash and condition your hair as normal. Lemon juice can be drying, so I generally wash it out after an hour or two.
But, you can leave it in all night if you want to. Just make sure that you wash and condition your hair when you wake up.
Chamomile
Add 3 chamomile tea bags to a pot of water. Bring it to a boil and turn off the heat. Allow the tea bags to sit in the hot water until the water is room temperature.
Bending over the sink, or in the shower, pour the chamomile tea over your hair. Sit in the sun for about 30 minutes or until your hair dries. Wash and condition your hair as normal.
This is one of the least drying ways to bring out natural highlights.
How to lighten hair with peroxide
In a new spray bottle, add equal amounts of hydrogen peroxide and water. Hydrogen peroxide is simply water with an extra oxygen molecule and is found naturally in trace amounts in snow and water. Spray your hair with the mixture and allow it to sit for 20 minutes.
You can allow it to sit longer for more lightening but check your hair regularly. Rinse and condition your hair normally.
This can be drying to your hair so do not use this method often and always follow with conditioner. If you use this method to bring out natural highlights in your hair, it's very important to check how quickly it's working.
If you're not sure how your hair will look after lightening it, test it on one or two strands to see before doing your whole head. Wear a towel around your shoulders to keep the mixtures from getting on your clothes.
When sitting out in the sun, please be certain to wear sunscreen to prevent burning.
Any of these ways to bring out natural highlights should work if you have brunette or blonde hair. How much difference you see will really depend on how dark your hair is and how long you sit in the sun.
If you decide to get your hair dyed or highlighted, check out these easy tips for dying hair without bleach or ammonia. Or, learn more about how to deal with aging hair and cover the gray.
Do you know any other natural ways to bring out blonde highlights?
Related Reading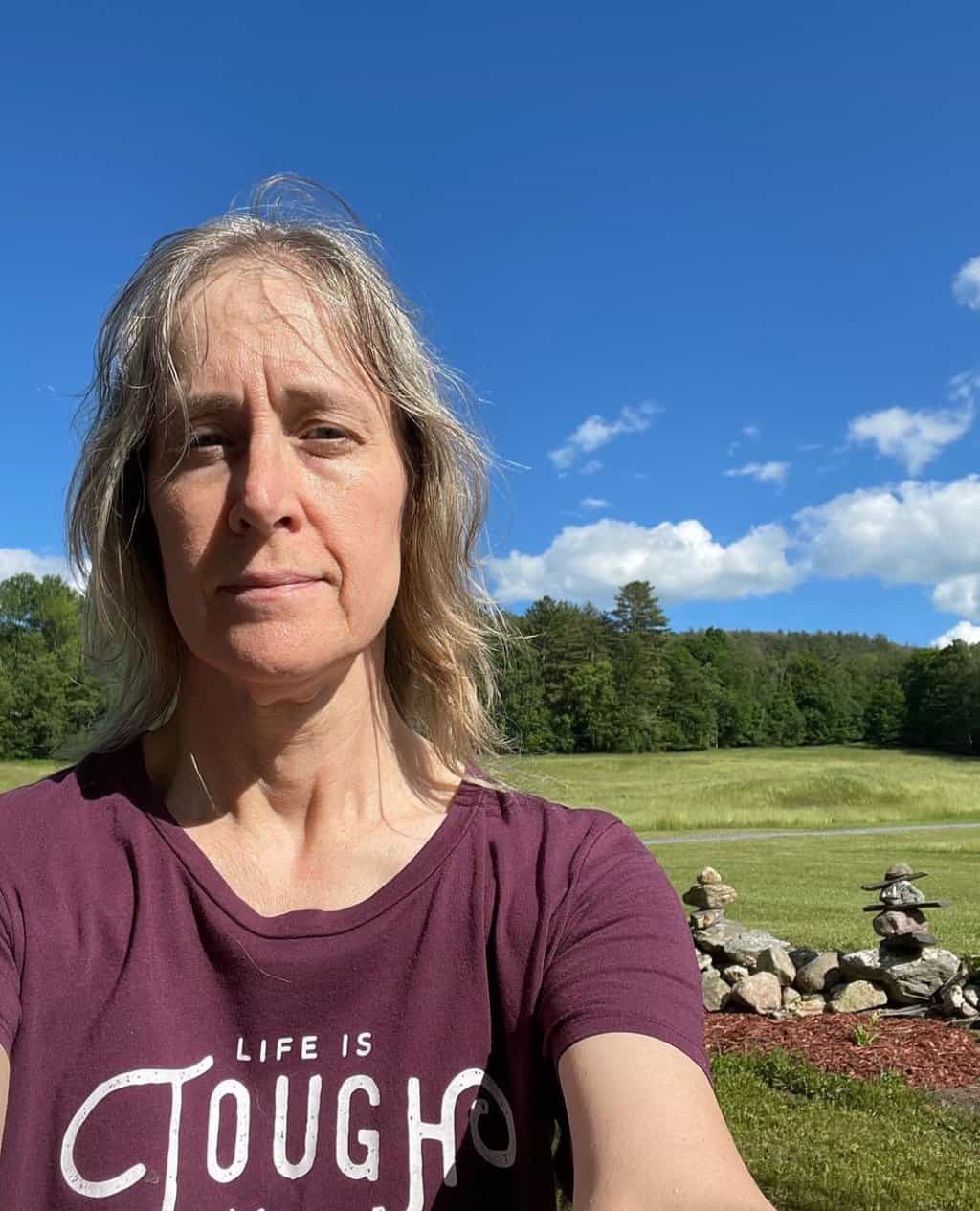 Ellen is a busy mom of a 24-year-old son and 29-year-old daughter. She owns six blogs and is addicted to social media. She believes you can feel beautiful at any age and any size. She shares healthy, realistic beauty and fashion information geared toward women over 40. If you'd like to work together, email info@the-socialites-closet.com to chat.