Last Updated on October 16, 2023 by Ellen Christian
I'm 50 years old and dealing with aging hair is just one of the fun things that comes along with arthritis and age spots. Check out these tips for covering gray hair.
Posts may be sponsored. This post contains affiliate links, which means I will make a commission at no extra cost to you should you click through and make a purchase. As an Amazon Associate I earn from qualifying purchases.
Dealing with Aging Hair
My hair as always been fine and thin. I have always had to really work at having soft, shiny, and bouncy hair. Remember the big hair craze of the eighties? That was not something that came easily to me and it still doesn't.
I started getting gray hair after the birth of my daughter, in my twenties. Not only does gray hair result in a color change, it results in changes to the hair itself. Gray hairs are thicker and wirier which is why they seem more noticeable when you look in the mirror. Some days, it seems like I notice a new gray hair every single day. Aging is challenging enough without adding one more thing to deal with.
A simple way to deal with gray hair is to have it highlighted or colored. I began by highlighting my hair, but I've recently started coloring it. I like the overall appearance that coloring gives to my hair. But, I'm not liking how noticeable it is when it starts to grow out. I try really hard to stay on top of my salon appointments, but sometimes time gets away from me. When that happens, there are two new products I've added to my hair care routine.
EVERPRO GRAY AWAY temporary root concealer
Put the power back in your hands with the leading temporary root concealer for over 3 years. The fastest and easiest way to temporarily touch-up gray roots. GRAY AWAY root concealer extends the life of hair color with precise and targeted coverage using its unique pinpoint applicator.
Formulated with natural emollients that adhere to hair until the next shampoo, this self-adjusting color technology blends with the hair for instant coverage while keeping hair feeling soft and natural. GRAY AWAY temporary root concealer is also free of harsh chemicals and dyes, so hair remains unharmed and undamaged. Available in black/dark brown, light brown, lightest brown/medium blonde.
EVERPRO GRAY AWAY root touch-up magnetic powder
An innovative take on the traditional way to get rid of unwanted roots, this new and unique binding formula attaches to each hair strand like magnets to provide all-day color coverage with no fly-aways or dusting. An instant solution with self-adjusting color technology, the EVERPRO GRAY AWAY root touch-up magnetic powder blends undetectably and matches hair perfectly for flawless coverage with every application.
Free of harsh chemicals and dyes, the protein-infused powder leaves hair soft, shiny and natural to the touch while extending the life of hair color.
Look for these products at Ulta, Bed Bath & Beyond and drug stores in your area.
How are you dealing with aging hair?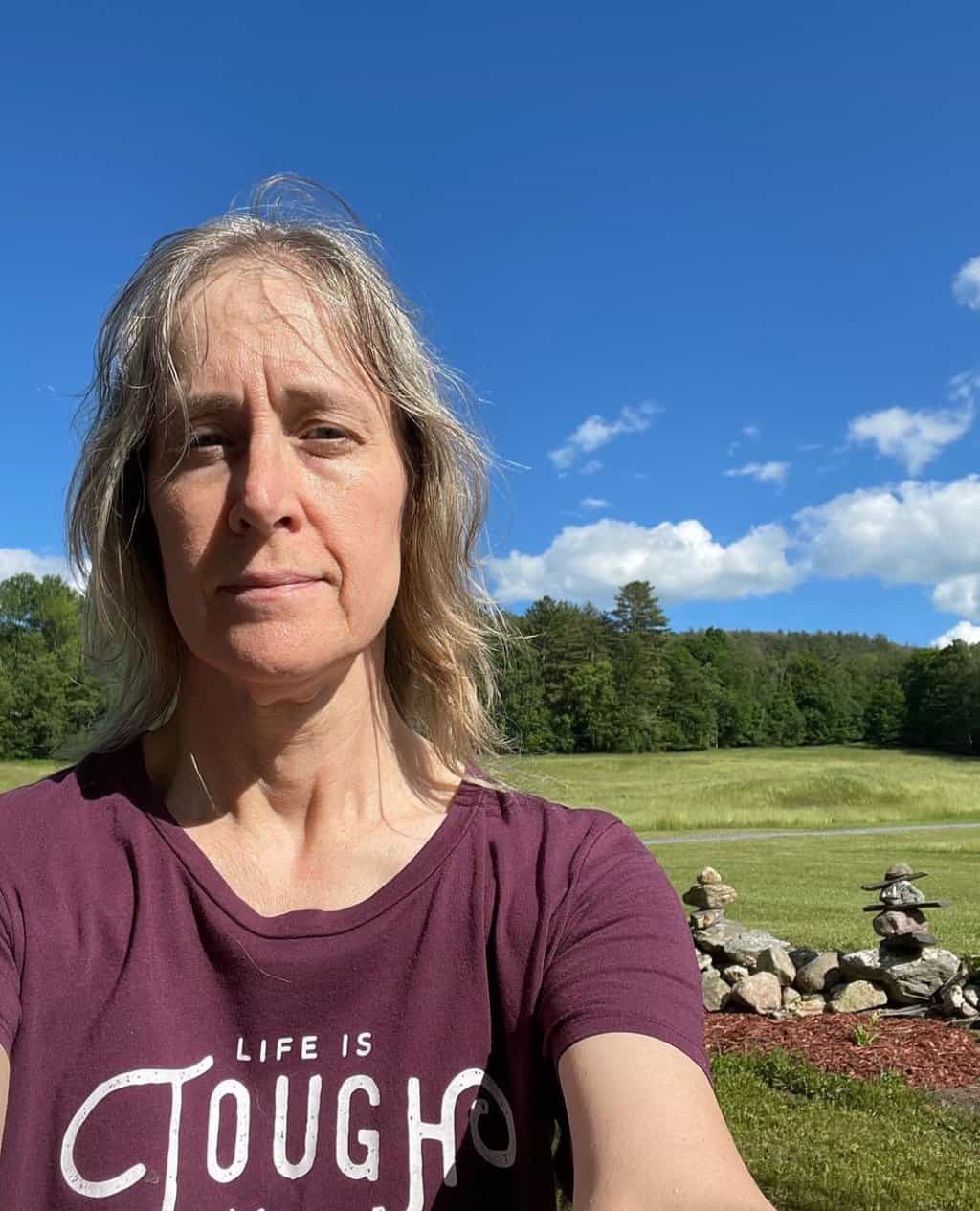 Ellen believes you can feel beautiful at any age and size. She shares healthy beauty and fashion information geared toward women over 40. She is a direct sales rep for several fashion and beauty businesses.