Last Updated on April 9, 2022 by Ellen Christian
Are you looking for the perfect cover up for redness? If you've been following my posts for a while, you've probably noticed in my photographs that I tend to have redness to my complexion. I have a skin condition called rosacea which (among other things) leaves me with red, blotchy skin.
Posts may be sponsored. This post contains affiliate links, which means I will make a commission at no extra cost to you should you click through and make a purchase. As an Amazon Associate I earn from qualifying purchases.
Perfect Cover Up For Redness
Since I also have allergies, I tend to have noticeable bags under my eyes. What these two things mean is that if I want to have a clear complexion, I need to use cover up and foundation to reduce how noticeable it is. Finding the perfect cover up for redness isn't as easy as you think. Traditional cover ups aren't intended to color correct redness.
What can I use to cover redness on my face?
I've tried a lot of cover ups, mineral powder, liquid foundation, primer, etc. Some products work better than others but I haven't really found anything that takes it to a point that I'm happy with it. When I heard about Aquatint Erasing Creme from Judith August Cosmetic Solutions, I looked forward to seeing if this would do the trick for me.
Steps to full makeup coverage
Apply a primer to make sure your makeup stays on all day.
Apply a green-tinted cover up for redness like Acquaint.
Next, apply your traditional foundation.
Set your makeup with a setting powder.

The best concealer for redness
Aquatint Erasing Creme is a cover up that covers and brightens when you need extra help. This cover up for redness is recommended for those with fair skin, red allergy eyes or blotches and under eye shadows. That describes me perfectly. Aquatint Erasing Creme is meant to be used underneath your cover up and foundation so it is not a replacement product. You simply use a sponge to apply it to the areas you need help with. A little bit goes a long way. It is very concentrated.
Why does green concealer cover redness?
I was a bit taken back when I opened the jar and saw it was green. I had visions of Frankenstein for Halloween time. Once you apply it and rub it in, the green color is totally gone. It just sort of dulls the redness somehow. Then you apply your normal cover up and foundation over the top and the results are truly amazing.
The green color of the concealer helps neutralize the redness. But, it also adjusts to your skin tone so your face doesn't end up being green. It conceals the imperfections and leaves your skin looking fresh and radiant. Buy it now.
Best foundation for redness
If you really struggle with redness and blotchiness, you may want to add a foundation that covers redness along with this cover up for redness. It will help you achieve an even clearer complexion. Here are a few that I've tried and had good results with.
More articles on rosacea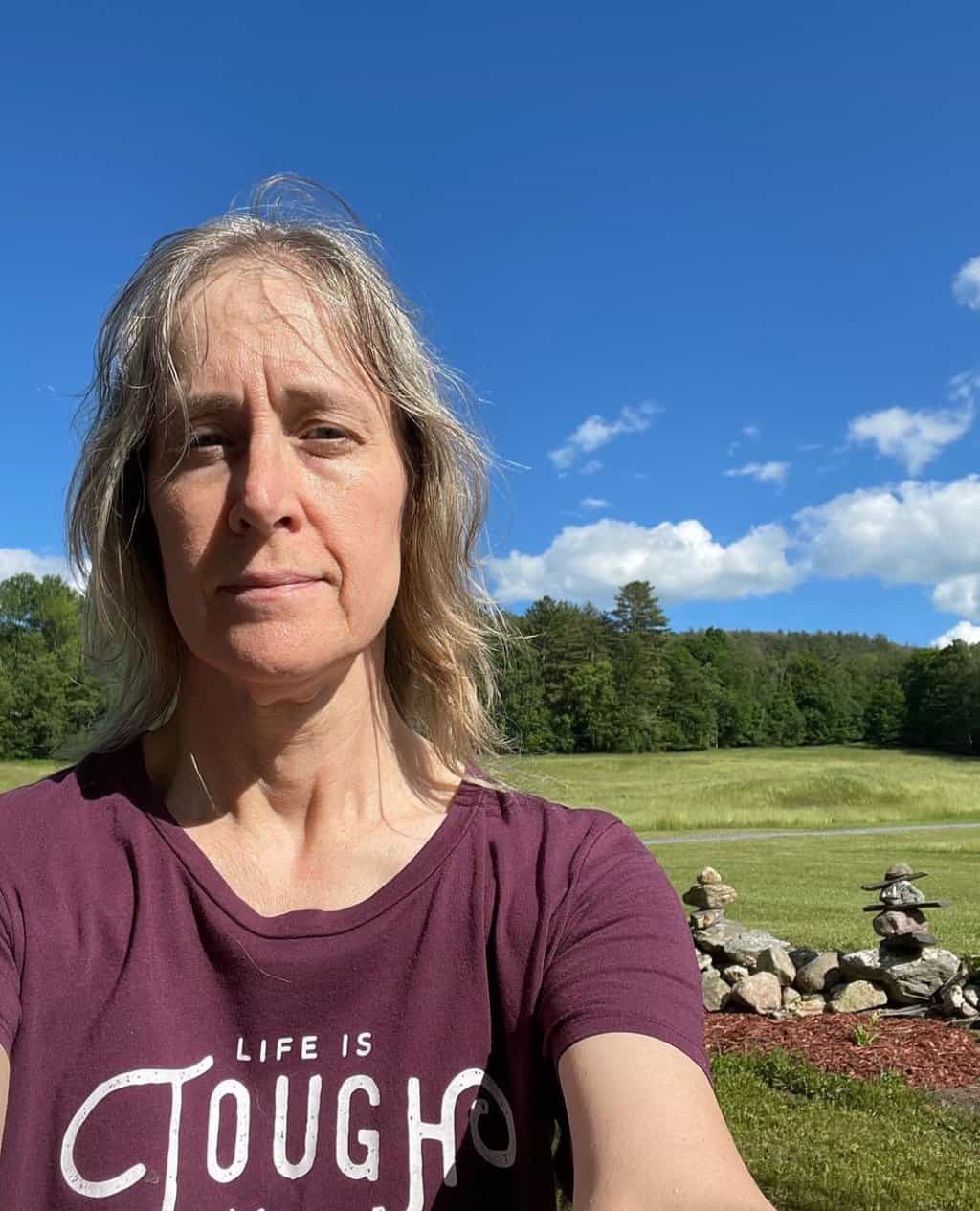 Ellen believes you can feel beautiful at any age and size. She shares healthy beauty and fashion information geared toward women over 40. She is a direct sales rep for several fashion and beauty businesses.