Last Updated on October 31, 2023 by Ellen Christian
Try this bath tea recipe for aging skin. It's one of my favorite herbal bath remedies to use in the evening. Try this natural beauty recipe.
Posts may be sponsored. This post contains affiliate links, which means I will make a commission at no extra cost to you should you click through and make a purchase. As an Amazon Associate I earn from qualifying purchases.
Bath Tea Recipe
Using herbs in my beauty routine is one of my favorite self-care rituals. I love the scents. And, I love knowing that they are good for my skin. Have you had a chance to try these self-care beauty routine tips?
If you'd like to try another beauty recipe with herbs, you might want to try these herbal bath bombs next. I just love the scent.
This bath tea DIY is a simple herbal bath additive to help soothe and care for your skin. It uses fresh herbs easily found at your natural grocery store.
Or, you can shop online at a store like Amazon and find them there.
How do you make a bath tea?
There are several different types of bath teas you can make. Some contain Epsom salts with essential oils. Others, like this one, contain dried herbs.
You can combine both methods if you like. It's entirely up to you. Basically, you are filling small organza or muslin bags with the mixture and tossing them in your tub while it fills with warm water.
The heat of the water releases the herbal infusion so that your skin can benefit from it.
What should I put in my bath tea?
You can use these in your bath tea recipe:
Check out the chamomile flower meaning. I've always been fascinated by what flowers mean and why we choose the ones we do.
What does putting tea in your bath do?
This is simply a way to let the herbal properties of the dried herbs infuse your bathwater. Using a muslin or organza bag helps to keep the herbs contained in one place rather than floating throughout the tub.
You can undoubtedly dump the herbs into the tub if you don't have a bag. But you will need to rinse off and clean out the tub afterward.
How do you use bath tea?
After you make this bath tea recipe, you will put the herbs into a little organza or muslin bag. Then, either hang the bag over the water spout. Or, toss the bag into the water.
As your tub fills with water, the herbs will infuse the warm water with their properties. Then, get in and relax.
What to use for a relaxing bath?
If you want to use this right before bad, you can add some dried lavender or chamomile to the bags. They are known for their relaxing properties.
I like to use lavender in my Earl Grey and Lavender bath bombs. It smells so good when the tub is filling.
What do I need to make this bath tea recipe?
You can change the dried herbs you use based on what you like or what you have on hand. These are the ones I like.
For an oatmeal bath tea, you can add ground oatmeal. For a milk bath tea recipe, add dried milk powder.
There are so many different variations you can try based on what you enjoy.
Benefits of these herbs
This is why I chose these herbs for my bath tea recipe.
Dried marjoram has antifungal properties
Heather has anti-aging properties
Rose petals have Vitamin C and soothing properties
Marigolds are antiseptic and anti-inflammatory
This product presentation was made with AAWP plugin.
Can I reuse these bags?
Yes, you certainly can. Just make up the bath tea recipe and place it in the bag. After you use it once, empty the used contents into your compost bucket. Then, rinse out the bag and allow it to dry. It will be ready to be filed again.
More DIY beauty recipes
Yield: 8
Bath Tea Recipe for Aging Skin
Try this bath tea recipe for aging skin. It's one of my favorite herbal bath remedies to use in the evening. Try this natural beauty recipe.
Materials
Organza or muslin bags
Dried marjoram
Heather flowers
Dried rose petals
Dried marigold flowers
Instructions
Mix all of the dried herbs in a small bowl. I use the same amount of each one.
Divide them between the bags.
Toss one in your tub as the water fills.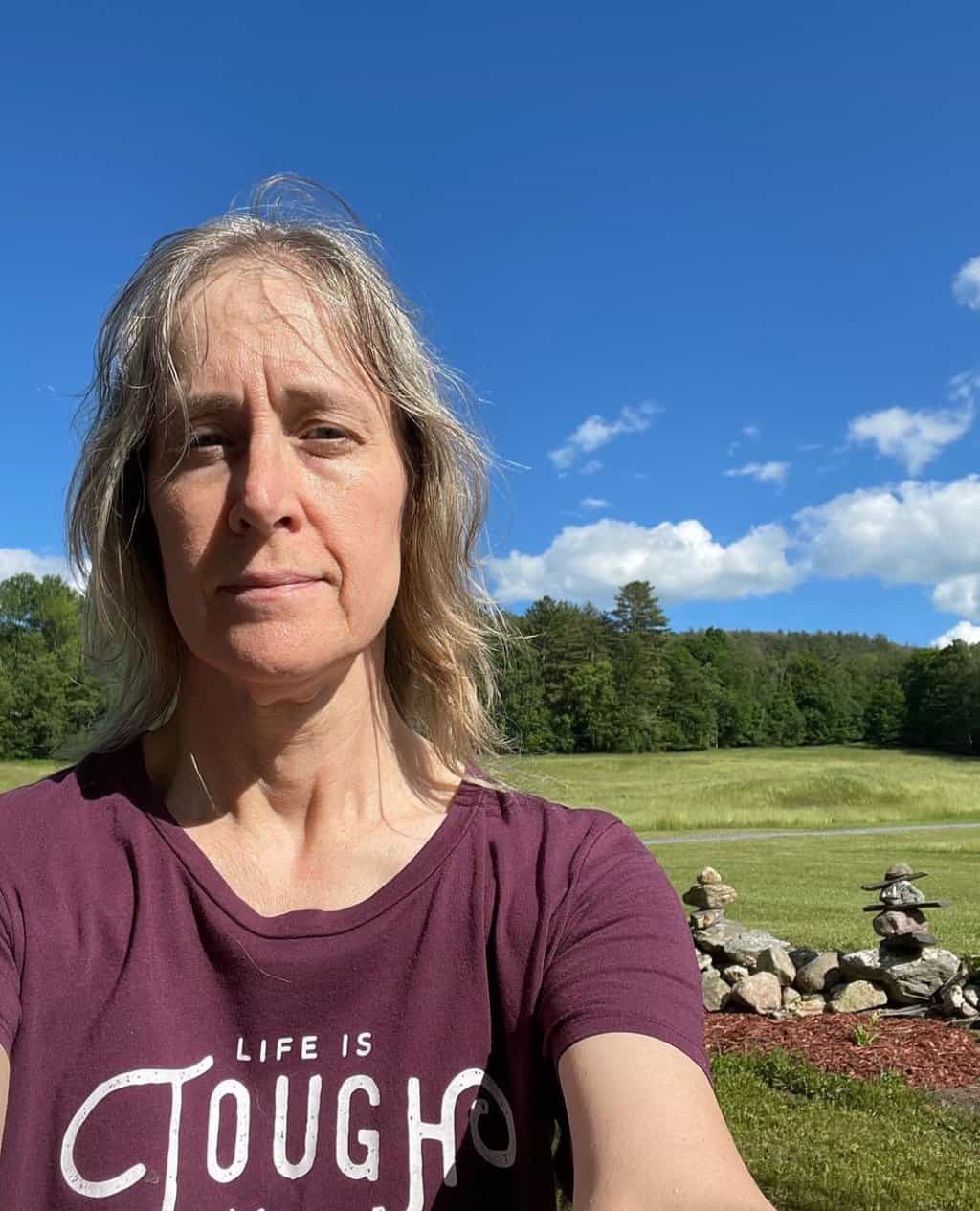 Ellen believes you can feel beautiful at any age and size. She shares healthy beauty and fashion information geared toward women over 40. She is a direct sales rep for several fashion and beauty businesses.