Last Updated on June 20, 2023 by Ellen Christian
Are you looking for a self care beauty routine? Check out these tips for a sustainable beauty routine that helps you pamper yourself.
Posts may be sponsored. This post contains affiliate links, which means I will make a commission at no extra cost to you should you click through and make a purchase. As an Amazon Associate I earn from qualifying purchases.
How we feel can have a huge impact on how we look and I am all about pampering myself so I can look my best. Have you checked out these tips to relax naturally?
Self Care Beauty Routine Tips
As women, we often put everyone else's needs before our own. Only after their needs are taken care of do we start to think about what we need. And, we cannot take care of others if we don't prioritize our own needs.
I've really been feeling the stress lately and I knew it was time to step back and take a look at how it was really impacting how I look and feel. It only takes a few poor nights of sleep to really have it impact how you look the next day. It's very difficult to look good when you aren't fully rested.
At the end of each night, I try to take a least 30 minutes for myself. I focus on relaxing and pampering myself so that I can get a good night's sleep. It has really started to make a difference in how I feel the next morning.
What is a good self care routine?
Everyone's routine will be slightly different depending on what your needs are and what your lifestyle is like. What makes you feel most relaxed and at peace?
After a busy day, I try to unwind and eliminate stress. And, I make sure that I focus on an evening routine that helps me stay healthy.
Here are a few things that are always part of my self care beauty routine.

What are examples of self care?
Self care can be anything that helps you prioritize your needs. Here are a few simple examples.

Stress relief self care ideas
Relaxing after a long day can be difficult for many people. And, if you are still wound up, it's hard to fall asleep at night. My self care beauty routine helps to eliminate stress so that I can fall asleep. Here are a few tips to use essential oils in your beauty routine.
Chamomile and lavender are two of the best herbs to relax with. You can take advantage of the properties of these herbs by using essential oils and drinking herbal tea. So, these are both parts of my evening routine.
Best herbal tea for self care
I've been enjoying a cup of Prosperatea AT PEACE herbal tea as part of my self care beauty routine. It's a relaxing blend of chamomile, lavender, and jasmine. And, it promotes peace and calmness so that you can really unwind.
There are lots of ways you can enjoy this tea during the day. Enjoy a cup while you're journaling at bedtime. Take a cup with you into the tub for a relaxing bubble bath. Or, curl up with a good book, a scented candle, and a cup of hot tea.
Prospera tea is made with natural ingredients and uses the natural, healing power of plants. It's a delicious and flavorful way to support your health.
All you need is one pyramid-shaped tea bag and a cup of hot water. Let the tea bag steep for 3 to 4 minutes and enjoy a cup (or two) as part of your self care beauty routine.

My thoughts
I really love the way that AT PEACE tastes and I appreciate Prosperatea's commitment to using natural botanical blends. Their teas are hand-blended and packed. And, they are made in small batches.
They use premium whole-leaf blends rather than the tiny pieces you find in other brands of tea. So, this results in a more flavorful brew that I can really enjoy.
If you'd like to enjoy a more peaceful beauty self care routine, I encourage you to try AT PEACE from Prosperatea.
Finally, click this link to get 15% off your Prosperatea order today!
Related Reading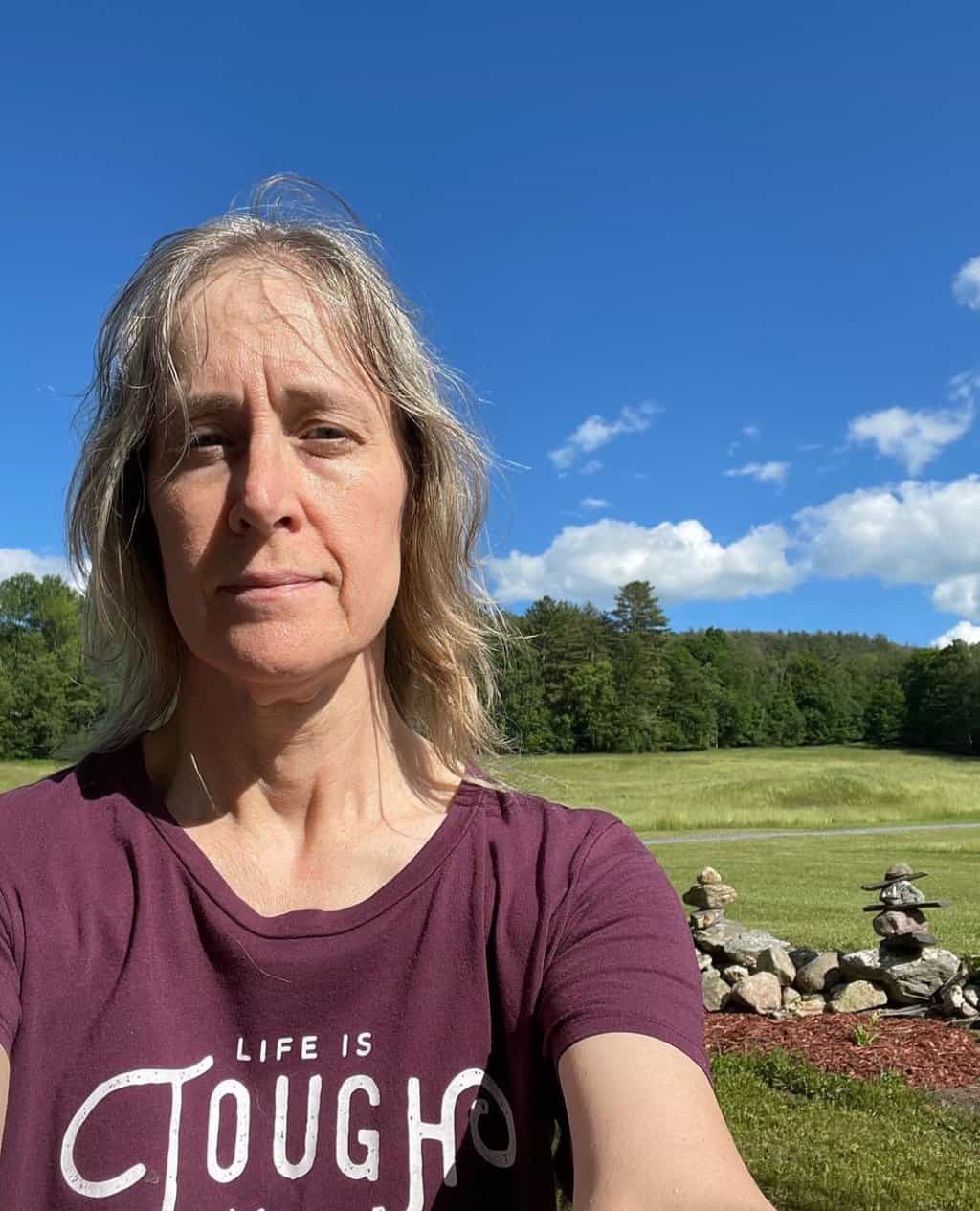 Ellen believes you can feel beautiful at any age and size. She shares healthy beauty and fashion information geared toward women over 40. She is a direct sales rep for several fashion and beauty businesses.