Last Updated on April 11, 2023 by Ellen Christian
Have you been wondering about getting a gemstone facial roller? Here are some reasons you should start using a facial roller.
Posts may be sponsored. This post contains affiliate links, which means I will make a commission at no extra cost to you should you click through and make a purchase. As an Amazon Associate I earn from qualifying purchases.
Caring for your skin is so important no matter how old you are. But, as you get older, anti-aging skin care becomes even more important.
Why a Gemstone Facial Roller?
You have probably heard of jade facial rollers. They are hot right now in the beauty world. But, there are many other materials that facial rollers are made of depending on your needs.
If you aren't sure which one is best for you, keep reading for a few tips on selecting a face roller.
What does a face roller do for your face?
Face rolling tools have a number of different purposes. You can find rollers that are made of quartz, jade, or other types of crystals.
Using a gemstone facial roller will massage your face. This massage stimulates your lymphatic system to eliminate toxins from your skin and body.
And, this massage can also help to reduce tension and get rid of puffiness. They can also encourage blood flow to your skin which gives you a healthy glow.
What stone is best for facial roller?
The stone you choose really depends on why you want to use a facial roller. Each type of stone has a different benefit.
Rose quartz calms and soothes your skin. Typically this stone is associated with peace and love. And, it's often used by people with inflamed skin from rosacea.
Black obsidian is used for detoxing. This stone is connected with protection and is often used by those who have an interest in anti-pollution skincare and eliminating toxins.
Green jade is known for repair and healing. It is often used in anti-aging skincare to tone aging skin.
White jade has been used to refresh your skin. If you want skin that is more radiant, white jade is the gemstone you should try.
Blue sodalite has many of the same properties as rose quartz. You can also use it for emotional balance according to experts.
Do facial rollers really work?
You will need to try it for yourself. Everyone sees different results with a skincare regime. But, the act of massage alone can do wonders for your skin.
Combining it with a specific type of stone is something that many people swear by. Choose a gemstone facial roller and see how it works for you.
Is rose quartz or jade roller better?
It depends on what you want in a roller. Rose quartz stays cool which can be helpful for those with inflamed skin or who have wrinkles.
Jade adapts to what it's used on so it will warm with use. Jade is also softer than quartz so it may not last as long.
Are facial rollers a gimmick?
Gemstone facial rollers are popular right now but some beauty gurus think they are a gimmick. While the actual stone you choose may not impact the roller's effectiveness, facial massage has been used for years to improve the health of your skin.
As with any product, you have to try it and see how it works. Check out my recommendations and make a choice.
Are rose quartz rollers worth it?
Of all of the gemstone facial rollers, rose quartz and jade have the most benefits according to some.
Rose quartz may help to improve your overall skin tone by improving the circulation to your skin. This can help to decrease wrinkles and puffiness.
You can use this for dark undereye circles and to encourage your lymphatic system to drain.
You should use it daily for several weeks according to recommendations. So, you will need to commit to this routine to see if it works for you.
What is the best facial roller?
These are the most highly rated rollers I have found. Be careful that the one you choose is authentic and made from the actual gemstone.
Atahana Jade Roller – If you're new to rolling, this is the jade roller for you. It comes with an instructional e-book and a video to show you what to do. Find it here.
Herbivore Rose Quartz Roller – You can watch an online video tutorial that shows you how to get the best results. It's highly recommended and well made. Get one here.
Zoe Ayla Black Obsidian Roller – You can use this facial roller with your favorite skin oil or mask. It's an affordable option for beginners. Buy it here.
Polished Looks White Jade Roller – This is the most highly rated white jade roller I have found. It also includes gua sha if you'd like to learn more about that. Buy it now.
Danielle Lauren Blue Sodalite Roller – This kit includes both an amethyst and blue sodalite roller. They also offer a 100% money-back guarantee. Try it now.
So, if you're curious about gemstone facial rollers, you will need to try one yourself and see how they work for you. This mini facial roller set contains a variety of different types to try.
You may want to learn more about anti-pollution skincare. And, learn how to clean a face roller.
Related Reading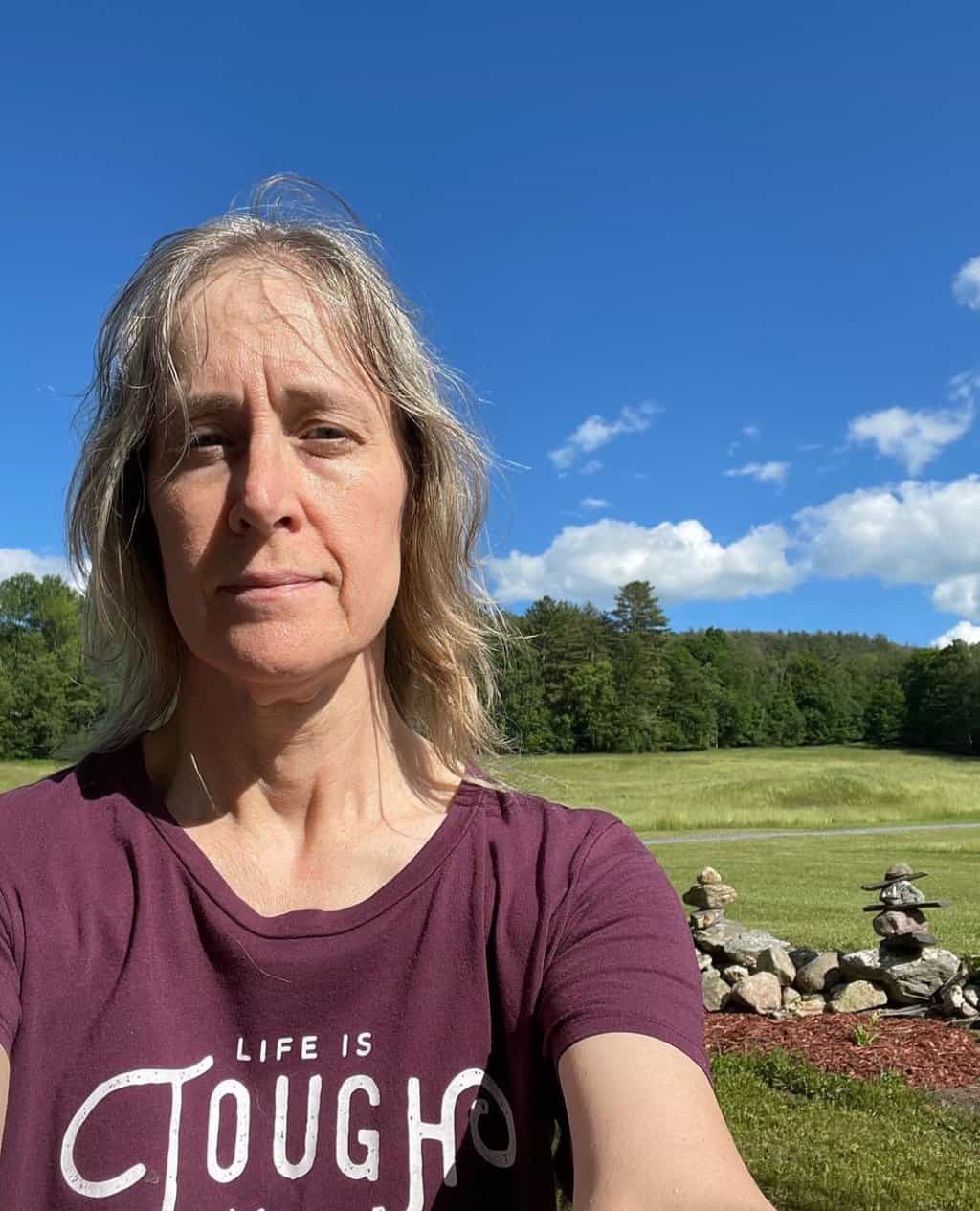 Ellen is a busy mom of a 24-year-old son and 29-year-old daughter. She owns six blogs and is addicted to social media. She believes you can feel beautiful at any age and any size. She shares healthy, realistic beauty and fashion information geared toward women over 40. If you'd like to work together, email info@the-socialites-closet.com to chat.