Last Updated on February 16, 2023 by Ellen Christian
Have you been wondering about ways to use layering? Here in Vermont, our fall and winter months are cold, and I do hate being cold. One of the ways I get around being cold all the time is by layering clothes. Not only is it warm, but it also happens to be really in right now!
Posts may be sponsored. This post contains affiliate links, which means I will make a commission at no extra cost to you should you click through and make a purchase. As an Amazon Associate I earn from qualifying purchases.
Check out these cold weather fashion tips for more suggestions on how to dress in layers.
10 Ways to Use Layering in the Winter
Layering is a great option not only for warmth but also for fashion. Of course, when you go outside, you should always be wearing a jacket, scarf, hat and gloves when it's cold. But what other types of layering can you wear?
Camisole
My first layer is always a camisole when it's cold. I have five different base colors including white, gray, black, navy, brown and cream. They're all solids and those take care of all the colors in my wardrobe. If you like bright colors, you can certainly go for reds, pinks, purples and turquoise instead. Most of the time, you cannot see it under the shirt I'm wearing.
Base layer
After that, it really depends on how cold it is. If it's cool but not freezing, I go for a short sleeved shirt on top of the tank. If you have a high collar, make sure that the tank is long enough to show at the bottom of where the short sleeved shirt ends. If you have a v-neck shirt, make sure a bit of it shows up at the top as well.
If it's cooler, I wear a long-sleeved shirt on top of the tank top. The same rules apply as for the short sleeved shirt. Make sure you can see a bit of the tank at the neckline and a bit of it at the waistline.
Color options
I try to offset the colors. So if my shirt is navy, I'd wear a white or cream tank. If my shirt is white and my pants are black, I'd probably go for a gray tank top. I want the color variations to be noticed and not fade into the colors I'm wearing.
Extra layers
If it's really cold, I make sure to wear a hoodie on top of the second layer. I only zip the bottom up a tiny bit so that the colors I'm wearing can be seen both at the neckline and at the waistline. Alternate colors a bit but I like to try to match the hoodie with the pants.
So a black pair of pants would get a white top, gray tank, and black hoodie. Whenever we're outside during the winter for local football games, layering is one of the most important tips I can offer.
Dressy choices
To dress things up a bit more, you can add a fun scarf. If you like solid colors, you can match it to your pants or tank. If you like contrast, you can do a bright geometric pattern or a floral pattern.
More conservative? Try a tweed or thin plaid. Try the same tips with your handbag if you don't generally wear scarves.
Accent options
If the sleeves of your hoodie come down too low and you want to see a bit of your long-sleeved shirt at the wrist, you can fold up the wristband to show a bit more color.
If that doesn't work for you, you can wear a bright bangle or cuff instead and match it to one of the base colors in your outfit. Or, wear a stylish bracelet to dress up your style a bit.
If you don't typically wear tanks, you can use a thermal shirt as your base layer instead and layer it with a hoodie or a blazer. A blazer is a really fantastic way to dress up a casual pair of slacks.
Capsule wardrobe
Stick with a few standard colors and switch them around in your wardrobe so you can make many different looks out of a few stylish pieces. A thermal shirt with jeans has an entirely different look than a thermal shirt with slacks and a blazer.
All in all, layering is a great way to stretch your wardrobe. A tank top in the summer can be just as useful in the winter time. Consider your best color choices for your skin type and choose colors that won't go out of style quickly to get the most fashion for your dollars.
I've been part of an amazing fashion challenge called Get Your Pretty On #GYPO and you may have noticed me posting some of my outfits on social media. The goal of this challenge is to give you the tools you need to build a capsule wardrobe that suits you.
I have learned so much from this challenge! It's a quarterly challenge and right now we're in winter. There will be a spring one soon. You can find out more here.
You may also like: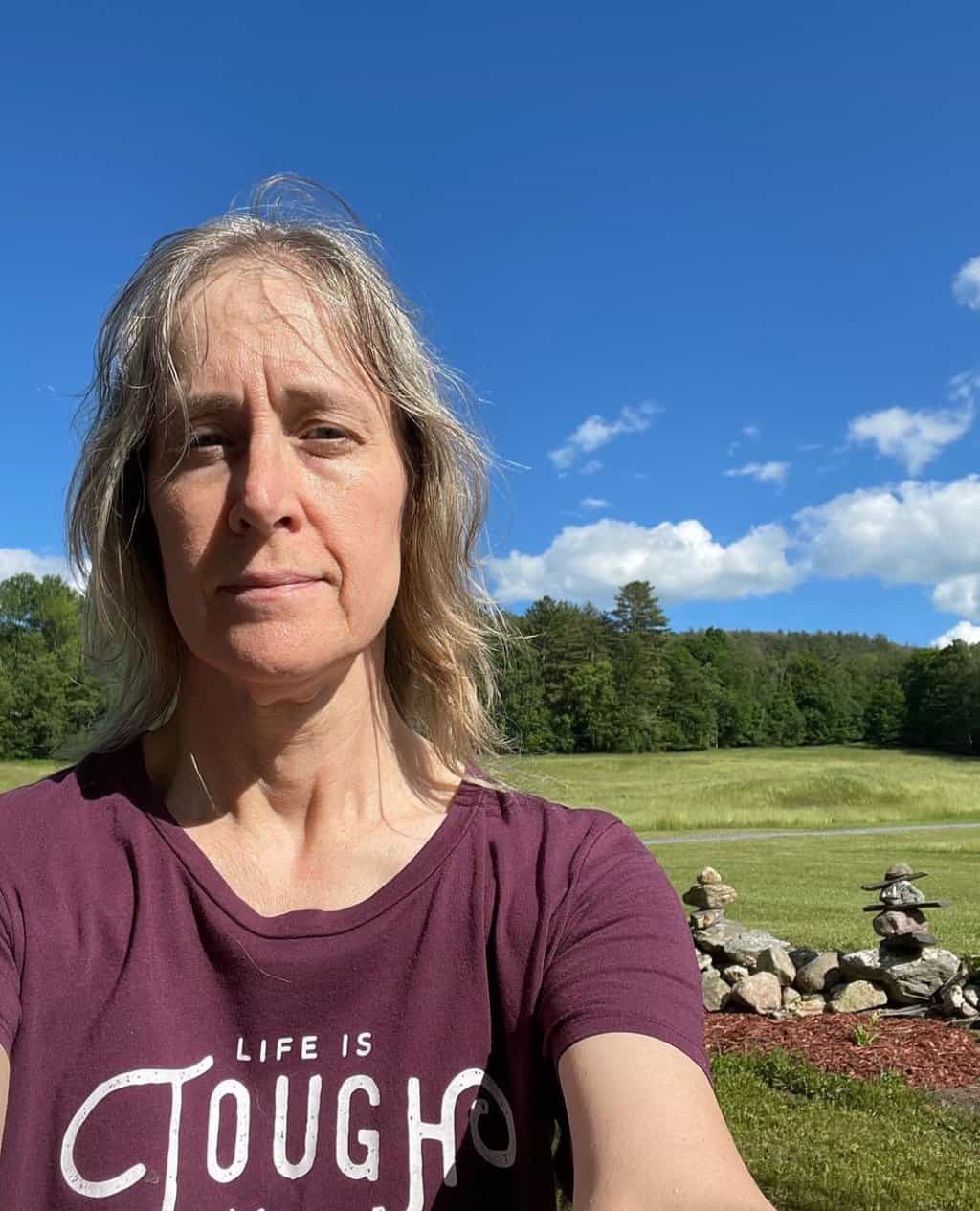 Ellen is a busy mom of a 24-year-old son and 29-year-old daughter. She owns six blogs and is addicted to social media. She believes you can feel beautiful at any age and any size. She shares healthy, realistic beauty and fashion information geared toward women over 40. If you'd like to work together, email info@the-socialites-closet.com to chat.