Last Updated on April 16, 2023 by Ellen Christian
I've been working on decluttering a bit lately and a big focus of mine has been my closet. To say that my closet was cluttered is putting it mildly. Stuff was spilling out into the bedroom, literally. I'm sure I'm not the only one that gets excited to see a sale on clothes, shoes and handbags. It's like a little adrenaline rush each time I find a bargain.
Posts may be sponsored. This post contains affiliate links, which means I will make a commission at no extra cost to you should you click through and make a purchase. As an Amazon Associate I earn from qualifying purchases.
The True Cost – Who Pays the Price for our Clothing?
I recently learned about a movement that focuses on living only with things that truly bring you joy: the KonMari method. The method started in Japan. It has gained lots of attention worldwide.
The whole idea is that you get rid of things that truly do not bring you joy. This results in a home filled with only the things you love. I've been applying the method throughout my home and recently to my closet.
True Cost DVD
While researching this new method, I saw a movie mentioned that caught my eye: The True Cost: Who Pays the Price for our Clothing? It's a new documentary that takes a look at the fashion industry and the people who make our clothes.
It's filmed in countries all over the world from the runways in France to the slums in Cambodia. It has interviews with the world's leading influencers like Stella McCartney, Livia Firth, Vandana Shiva and many more.
While I like to think I'm aware of the impact my clothing choices have on our environment, I hadn't given much thought to the impact on the people who make them.
Because these poor countries don't want to lose the clothing industry jobs, the government regulates the workers' pay to keep it as low as possible. The sweatshops they work in are not safe and the working conditions are truly awful.
Buy sweatshop free
Realistically, spending $2 more on a t-shirt really won't break most people in this country but that extra $2 or even $1 that we pay could make all the difference in the world to a garment worker and her family.
Wouldn't it be better if instead of stocking up on twenty $5 t-shirts that were made in a sweatshop we bought three or four that were made ethically?
This DVD really made me think about my choices and I'm glad I bought it. I hope you'll take a moment to watch the trailer and buy a copy yourself. You can buy the DVD or Blu-ray or watch it on iTunes or Amazon Instant Video.
So, check out these t-shirts made sweatshop-free for a few places to shop.
Related reading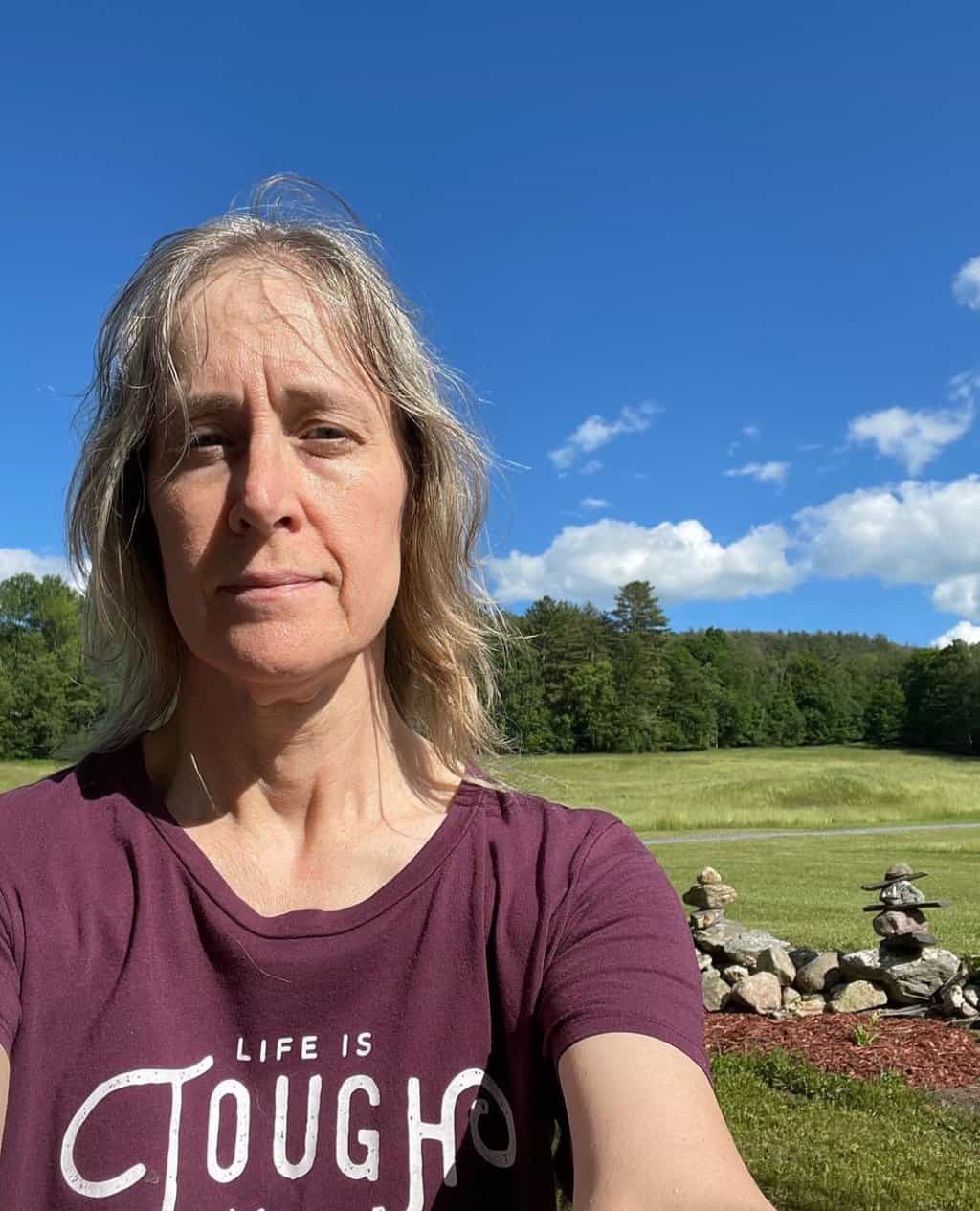 Ellen believes you can feel beautiful at any age and size. She shares healthy beauty and fashion information geared toward women over 40. She is a direct sales rep for several fashion and beauty businesses.