Last Updated on March 6, 2023 by Ellen Christian
Are you wondering how to wear a flannel shirt? Does the thought have you picturing a farmer stepping out of the barn? While flannel is certainly popular with farmers due to its warmth and durability, it's popular with many other people. I have several flannel shirts in my closet that I look forward to wearing as the weather cools down.
Posts may be sponsored. This post contains affiliate links, which means I will make a commission at no extra cost to you should you click through and make a purchase. As an Amazon Associate I earn from qualifying purchases.
How to Wear a Flannel Shirt
There are lots of different ways to wear a flannel shirt depending on how dressy or casual you want to be. Flannels and chambrays are some of the most popular styles for fall. They're as comfortable as they are stylish, and they make casual look good!
How should a flannel shirt fit?
Of course, you can always wear your flannel shirt boyfriend style and oversized. But, if you're wondering how it should fit, the shoulder seam should meet at the edge of your shoulder where it attaches to your arm. When you wear it untucked, the length shouldn't go past the bottom of your fly. The sleeves should fall at your wrist but not go past it.
If you like the oversized look, you can roll the sleeves up until they are 3/4 sleeves. And, belt the flannel shirt loosely around your waist. Let it drape a little bit over the belt. And, wear it over leggings with slouchy socks and boots. That is one of my favorite fall outfits because it is casual and warm.
How to wear check shirts?
It's possible to wear a check shirt in much the same way that you wear a flannel shirt. Not all check shirts are flannels. And, not all flannels will be checked. Flannel is a material. Checks are a pattern. Follow the same tips below to style your checked shirt. One of the benefits of wearing a check shirt is that you can wear it in the summer because it is lighter weight than flannel. If you want the look of flannel but be able to wear it on a warmer day, a cotton check shirt is a perfect choice.
How do girls wear flannel shirts?
As a woman, you have lots of possibilities when it comes to how to wear a flannel shirt. You can wear it with jeans or dressier pants. Or, you can pair it with a skirt or a dress. Or, why not go oversized and wear it with jeggings or a black pantsuit.
Pairing flannel and leather
Try layering your flannel with a leather jacket. Pair with leggings and ankle boots for a look that's edgy and approachable all at the same time. Red and black make a stunning combination. But, you could opt for yellow, blue, green or even pink. Just take into consideration your skin tone when making your choice.
Dress up your flannel shirt
Are you looking for something a little bit different? Wear your flannel with a dress! You can use it as a bold cardigan if it's cold or you can tie it around your waist to add a fun pattern to your look. Or, you could wear it with a skirt if you prefer. Keep it casual or fancy. The final look is up to you. Or, why not dress up your chambray! Try tucking it into a tulle midi skirt. Add a bold necklace and your go-to pumps.
How to wear oversized flannel
Wondering how to wear a flannel shirt as a casual outfit? Choose your favorite flannel and pair it with jeans and sneakers. It's simple, but you can never go wrong with when you pair the two together. Make it your own by adding a fun hat. Or, pair a chambray top with black leggings and ballet flats. Add a colorful or patterned scarf to make your outfit subtly stand out.
There are lots of different ways that you can wear a flannel shirt this year. Just experiment until you find a look that you feel comfortable in.
You may also like:
If you enjoy fashion articles like this one on how to wear a flannel shirt, here are a few more things you might enjoy reading.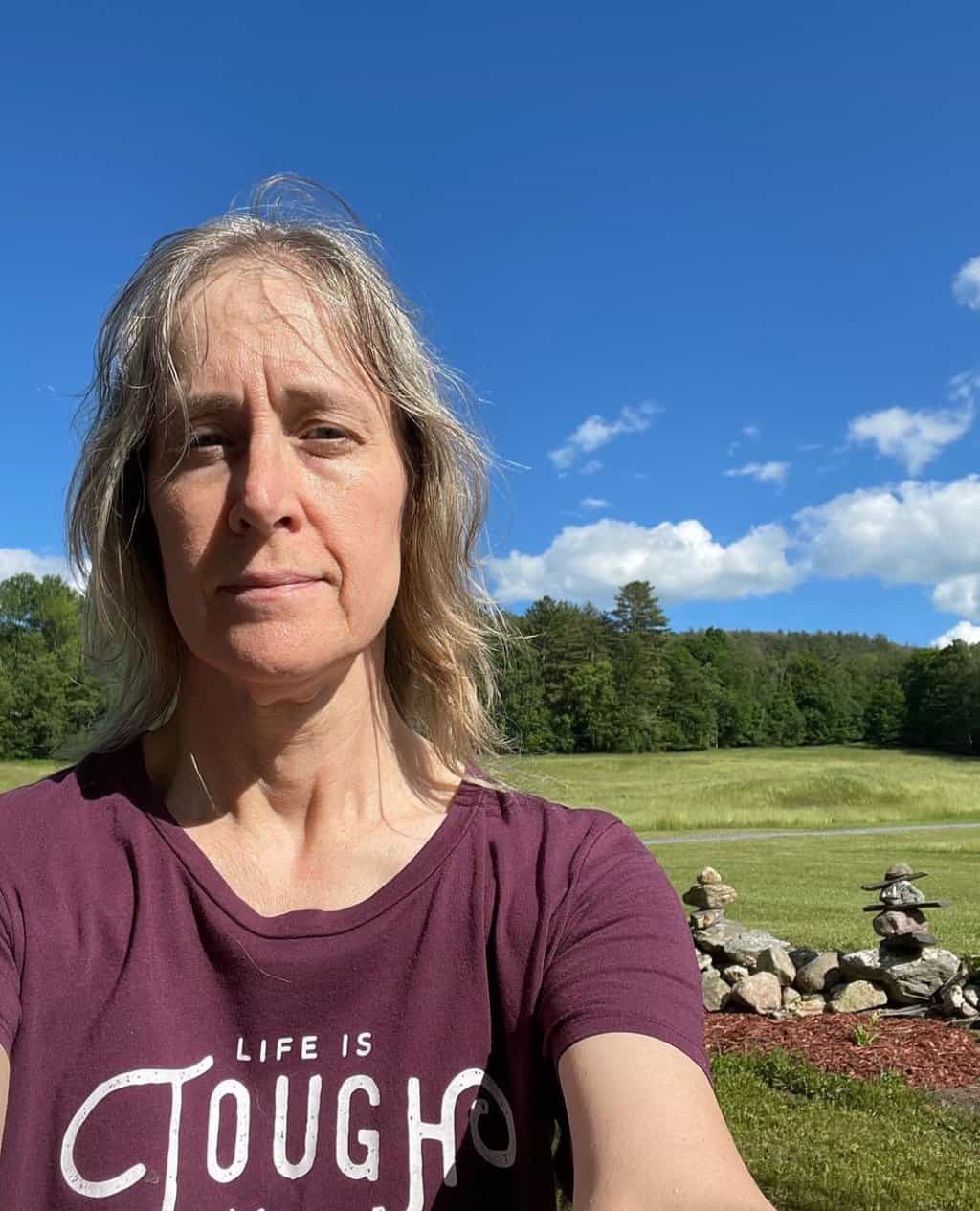 Ellen believes you can feel beautiful at any age and size. She shares healthy beauty and fashion information geared toward women over 40. She is a direct sales rep for several fashion and beauty businesses.