Last Updated on March 4, 2023 by Ellen Christian
Are you wondering how to make rose perfume? Learn how to make rose perfume without alcohol in this simple homemade perfume tutorial.
Posts may be sponsored. This post contains affiliate links, which means I will make a commission at no extra cost to you should you click through and make a purchase. As an Amazon Associate I earn from qualifying purchases.
I'm absolutely in love with perfume. And, while I love my traditional perfume like Gucci Envy Me and Peace Love and Juicy Couture, sometimes it's nice to make something yourself.
How to make Rose Perfume
Of course, traditional perfume uses alcohol in the distillation process. So, this project is a little bit different. But, if you want to learn how to make perfume from flowers, this is the easiest way.
This is an easy project you can make using the flowers you receive for Valentine's Day or Mother's Day. Or, if you have too many roses in your garden, you can pick a few extra to bring inside and make rose perfume.
What rose is used in perfume?
The most common roses used in making perfumes are the Turkish rose, Damask rose, and Rosa Centifolia.
But, you can use whatever type of rose you have for this project. Just make sure that the roses are fresh since the scent will be strongest that way.
What you need to make rose perfume
Perfume bottle or atomizer (a bottle with a dropper works as well)

Directions to make perfume from flowers
Remove the petals from one rose
Place 1/2 cup of distilled water in the bowl with the roses.
Stire the roses and water gently.
Pour the rose petals into a small strainer over a small cup or bowl.
Crush the rose petals with the mortar and pestle.
Put them back in the original bowl and return the water to the bowl.
Mix gently.
Repeat steps 4 through 7 again for a stronger scent.
Press all of the moisture out of the rose petals and back into the small bowl.
Using a very small funnel pour the liquid into the perfume bottle or atomizer.
How should I store this?
Because this has no alcohol and no preservatives, you will want to keep this in the refrigerator. This is technically rose water since it doesn't have alcohol. But, it works quite well as rose-scented perfume.
Learn how to apply perfume the right way.

How to make rose perfume from essential oils
If you would rather make rose perfume using essential oils rather than fresh roses, you can do that easily.
You will need a roll-on bottle and a carrier oil like jojoba or almond oil.
Place the cap on and swirl gently.
You can also mix several oils together if you want to. I love the way lavender and rose smell together. But, rose, lemon, and jasmine are also a great combination.
Check out this beginner's guide to rose note perfumes.

Can I use other flowers?
Yes, you can definitely make perfume from flowers other than roses. You will want to make sure that they have a strong scent so that it really comes through when you make the perfume.
Here are a few ideas that should work well for you:

More DIY scent projects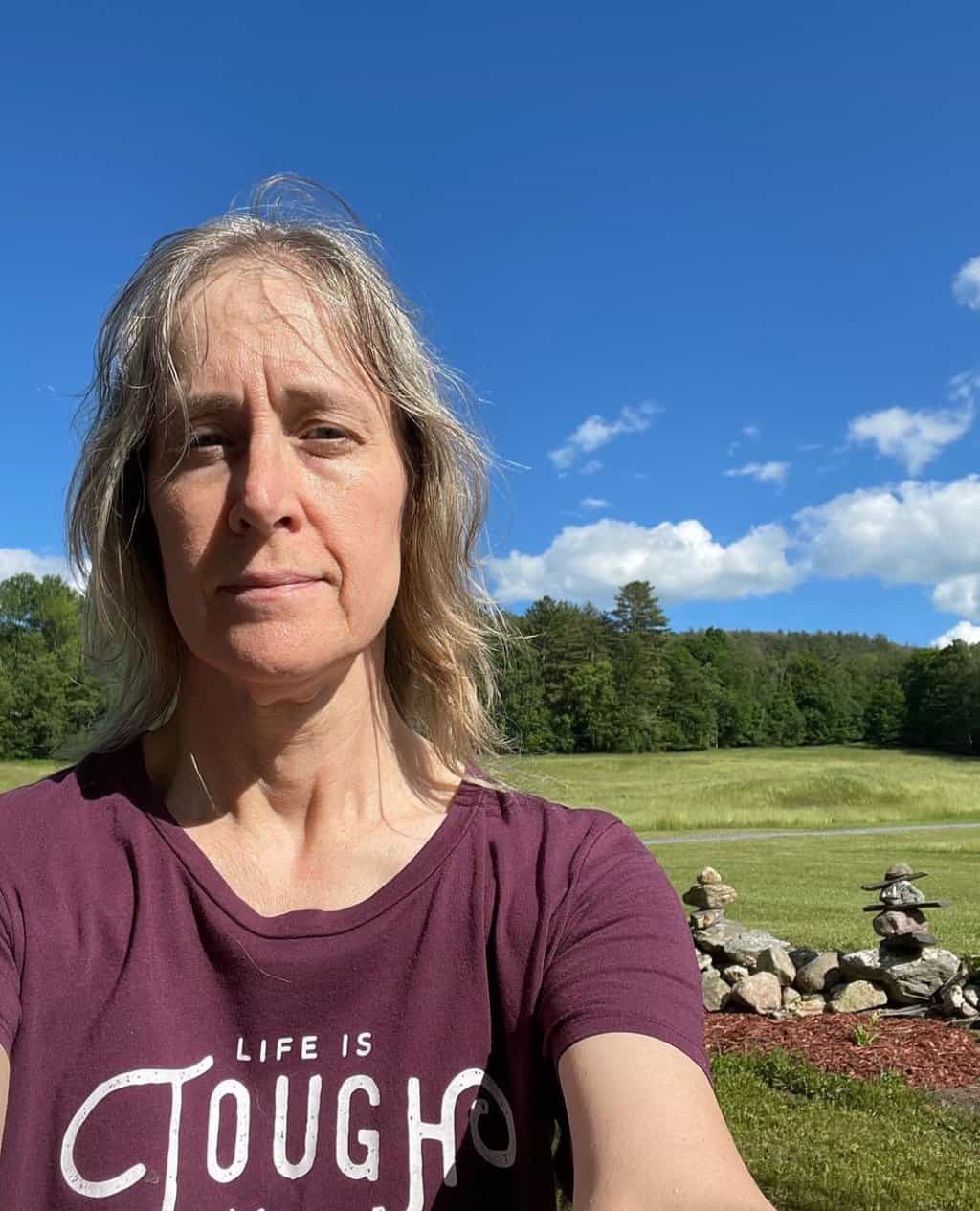 Ellen believes you can feel beautiful at any age and size. She shares healthy beauty and fashion information geared toward women over 40. She is a direct sales rep for several fashion and beauty businesses.