Last Updated on August 3, 2022 by Ellen Christian
Are you looking for an aloe vera face mask recipe? Try this simple homemade aloe vera face mask for glowing skin and see the difference.
Posts may be sponsored. This post contains affiliate links, which means I will make a commission at no extra cost to you should you click through and make a purchase. As an Amazon Associate I earn from qualifying purchases.
I love homemade beauty products because I can customize the ingredients that I use. Have you had a chance to try a Dead Sea mud mask yet?
Aloe Vera Face Mask Recipe
There are lots of aloe vera face mask benefits which is one of the reasons that I use it in my homemade beauty recipes so often. Aloe is often used in wound care and in facial products because it has antioxidant and antibacterial properties.
So, there are two ways that you can make this facial. You can either start with an aloe vera plant. Or, you can buy the gel and use that instead.
If you want to make this recipe regularly, I'd recommend that you buy a container of gel. Otherwise, you will just use up your entire plant to make regular facials. You can find the gel here.
Aloe vera face mask benefits
As I mentioned, aloe has antibacterial and antioxidant properties. It helps wounds heal and even helps canker sores. It can be especially beneficial if you have an acne breakout from wearing a mask like the AirQueen face mask all day.
Aloe also contains Vitamins A and C. It has anti-inflammatory properties. So, if you have acne, rosacea, or another type of skin irritation, aloe has been known to be beneficial.
The part of the plant that you want to use in your facial is the juice that you will find inside the stalks. Just carefully remove the stalk from the plant at the base.
Then, slice the stalks into one-inch pieces. Carefully press out the juice or pulp from each stalk. Collect this in a small bowl or cup until you have enough.
Can you apply aloe vera daily?
Yes, you can use an aloe vera face mask daily. But, be aware that aloe can be very drying to your skin. So, if you have dry skin, you might want to only use this a few times a week.
If you have oily skin, there is no reason you can't use this daily if you want to. But, if you notice any drying, try using it less often.
What do I need to make this?
Directions
Making an aloe vera face mask couldn't be easier. All you need to do is to mix about half a cup of cucumber pulp with one tablespoon of aloe vera gel. You can adjust the ingredients slightly.
Then, spread the mixture on your face. After about ten minutes, remove the mixture with a warm, damp washcloth.
While you're relaxing with this facial mask on, check out this free diffuser blend sheet and add some essential oils to your diffuser.
How long should you leave aloe vera on your face?
I would not leave it on for more than ten minutes. It can be very drying if you leave it on for too long. I usually use it for about 5 minutes while I read a book.
What can I mix with aloe vera for glowing skin?
I've used honey in the past because it has antibacterial properties. But, you can also try one of these suggestions:

How long will this stay good?
I wouldn't make up any more than I was going to use in one batch. There are no preservatives in this beauty DIY so bacteria can form if you don't use it promptly.
Just mix up one use right before you want to use it. If you want to have something on hand to use in the future, these, sheet masks are great for tired skin.
Or, you can keep this aloe vera gel in the refrigerator and just apply it directly to your face when you want to.
You may want to try this aloe vera hair conditioner next.
More about face masks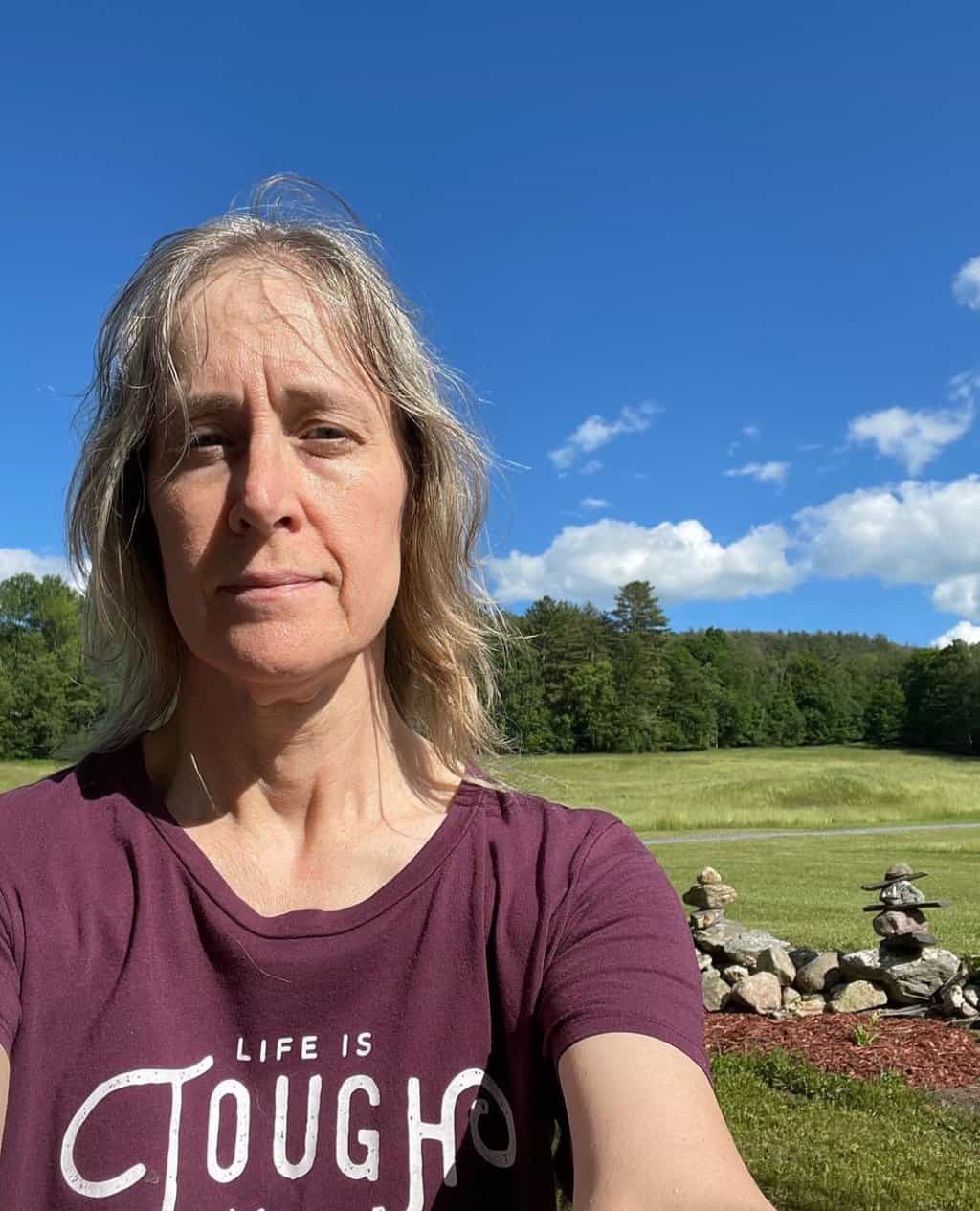 Ellen believes you can feel beautiful at any age and size. She shares healthy beauty and fashion information geared toward women over 40. She is a direct sales rep for several fashion and beauty businesses.