Last Updated on June 27, 2022 by Ellen Christian
Do you want to stop biting your nails fast? If it seems like you've tried everything and still haven't found a solution, I'm sharing a few tips that may help. Nail biting is also called onychophagy. Not only is it bad for your nails, it's not attractive. Despite knowing this, it can be a very difficult habit to break for some people.
Posts may be sponsored. This post contains affiliate links, which means I will make a commission at no extra cost to you should you click through and make a purchase. As an Amazon Associate I earn from qualifying purchases.
Download Nail Biters: How to Break the Embarrassing Habit of Biting Your Nails
today for more tips.
Stop Biting Your Nails Fast
As with many other habits, the first step in stopping is being mindful about what you're doing. Anxiety and stress can be the cause of chronic nail biting for some people. If this is the case, you will need to deal with the underlying cause for these suggestions to be effective. The first step is to ask yourself "Why do I bite my nails."
Find a new habit
If you find yourself biting your nails unconsciously while you're watching TV or reading, find something new for your hands to do during those times. You may want to try aromatherapy clay or a stress ball to keep your hands busy.
Nature Made Biotin Value Size Liquid Softgel, 2500 mcg, 150 Count (Packaging May Vary)
Now Foods Clinically Advanced Hair, Skin And Nail Capsules, 90 Count
Vitafusion Extra Strength Biotin Gummies, 100 Count
Cover your nails
It may be helpful for you to cover your nails to prevent nail biting. I have seen some people use bandages, elastic bands, or fake nails to discourage biting. You may want to try Jamberry Nails to discourage nail biting.
Support healthy nails
Strong, healthy nails are less likely to chip, flake and break. Seeing your nails grow in strong and healthy may discourage you from biting them. Remember to get plenty of calcium and magnesium rich foods in your diet. You can also take a healthy nail and hair supplement.
Look for inspiration
Remind yourself how you'd like your nails to look. You can put a page from a magazine with nail designs on your refrigerator so you'll see it every day. Or, you can search places like Pinterest for nail biting before and after photos.
Mavala Stop – Helps Cure Nail Biting and Thumb Sucking, 0.3-Fluid Ounce
Stop Nail Biting- Golden Rose No More Bite-nail & Cuticle- Kick the Habit & Promote New Nail Growth-2 pack
Reusable Rubber Finger Gloves(tm) for Durable and Versatile Finger Only Coverage ~ 12 Duet Mixed Finger Gloves(tm) Packet
Use a nail-biting inhibitor
There are solutions that you can put on your nails that will taste horrible if you do bit your nails. This awful taste of a nail-biting inhibitor
can be enough to discourage some people from biting their nails.
Reward yourself for progress
Can you go an entire day without biting your nails? If so, reward yourself with something positive. Once you've managed to go several days or a week, treat yourself to a manicure to encourage yourself to continue with healthy choices. Don't reward yourself with food or you will just be trading one bad habit for another.
Ask for help
Let your friends and family know that you're trying to stop biting your nails. Ask them to remind you to stop if they see you doing it while you're together. Eventually, you'll become more aware of what you're doing.
Don't be discouraged
Breaking any habit takes practice and you may not get it right the first time. If you failed the first time you tried, don't be too hard on yourself. Just try again tomorrow.
Do you have any other tips to stop biting your nails fast?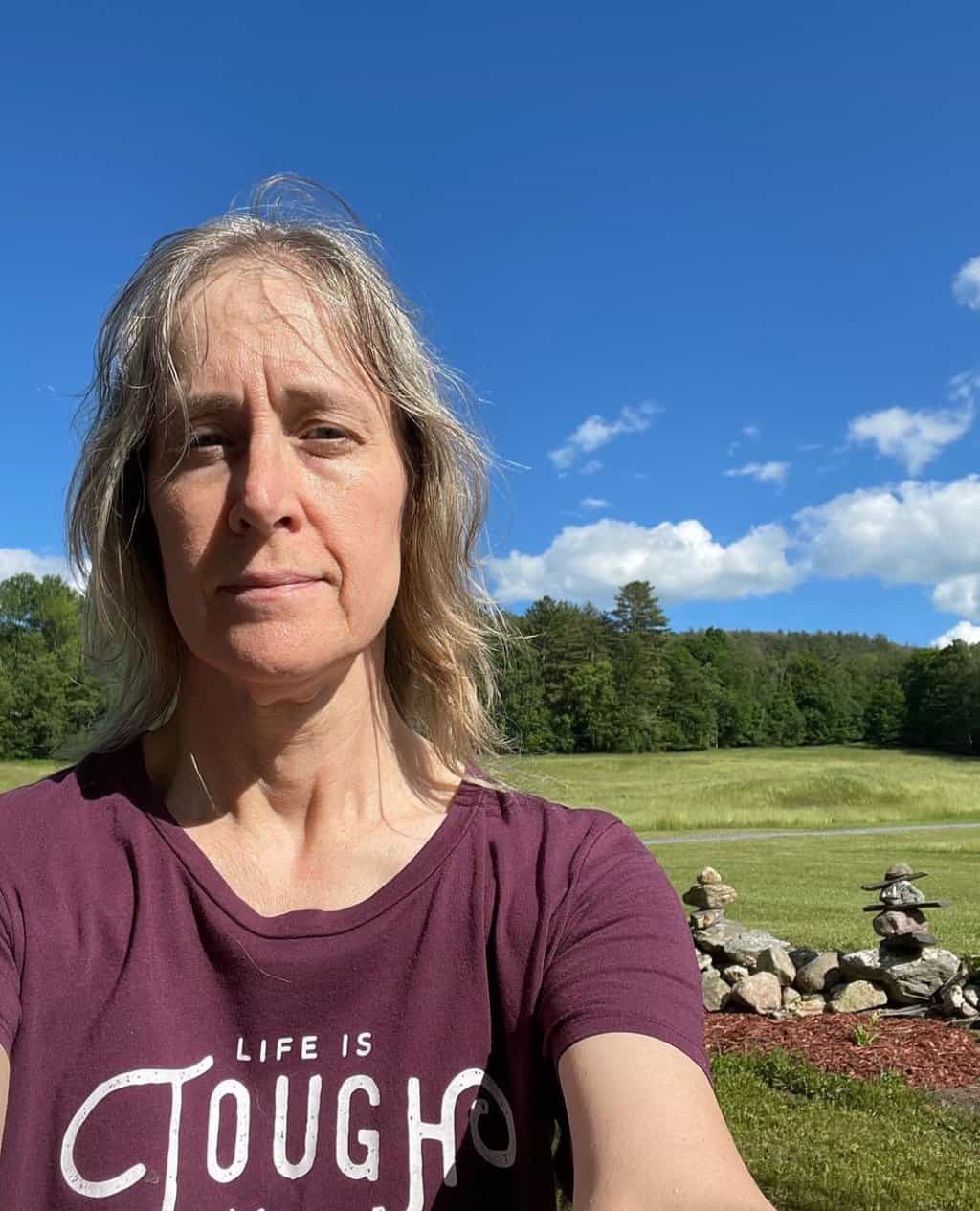 Ellen is a busy mom of a 24-year-old son and 29-year-old daughter. She owns six blogs and is addicted to social media. She believes you can feel beautiful at any age and any size. She shares healthy, realistic beauty and fashion information geared toward women over 40. If you'd like to work together, email info@the-socialites-closet.com to chat.