Last Updated on May 12, 2023 by Ellen Christian
Have you ever worn a scarf scrunchie? A scarf is a wonderful accent to any outfit. Whether you wear it over your shoulders, knotted at your neck, tied around your handbag or in any one of a number of different styles, it's a versatile accessory. But, the latest style is the scarf scrunchie meant to wear around your ponytail.
Posts may be sponsored. This post contains affiliate links, which means I will make a commission at no extra cost to you should you click through and make a purchase. As an Amazon Associate I earn from qualifying purchases.
Scarf Scrunchie Tips
So, a scarf scrunchie is a cross between a scarf and a scrunchie. The traditional scrunchie is a small band of fabric wrapped elastic that you wear around your ponytail.
They come in a variety of different sizes, colors, and patterns. A scarf scrunchie takes the ease of wearing a scrunchie and combines it with the fashionable look of wearing a scarf tied around your ponytail.
Why wear a hair scrunchie scarf
I love the way that hair scarves look wrapped around a ponytail. But, they don't tend to stay tied all that well. And, that means that they come undone or slip off your ponytail.
That can leave your hair messy. Or, it can mean that you lose your scarf when you're not paying attention. This tenile scrunchie scarf is one of my favorites.
Are scrunchies good for your hair?
Compared to using an elastic band, yes a scrunchie is good for your hair. You need to be sure that you aren't pulling your hair back too tightly.
That can result in hair breakage or mild hair loss. Hair scrunchies don't give you headaches like hair ties do. And, they don't rip your hair out.
So, you can easily wear one every day without hurting your hair.
Is it bad to wear your hair in a bun every day?
As long as you aren't pulling your hair back tightly, wearing your hair in a bun, with or without a scarf scrunchie, is not a problem.
But, you might want to alternate with a looser hairstyle at times. That way you aren't always tightening your hair at the same spot which could lead to breakage.
You could try wearing one higher and lower on your head. And, you can alternate how loose or tight you anchor your hair each day.
Affordable silk hair scarves
There are many different types of scarf scrunchies available from a cheetah hair scarf to a silk scarf scrunchie.
Buy several different styles so that you can mix and match them with different outfits. Or, a black scarf scrunchie will go with just about any outfit.
Make sure that you have enough for casual and professional wear. You will want both solid colors and patterns.
How to wear a scarf scrunchie
Of course, there are as many ways to wear a scarf scrunchie as there are to wear a traditional scrunchie. You can wear it around the base of your ponytail in the same way you would wear a hair tie.
Or, you can put your hair up in a bun and wear it around the base of your bun. Here's a great variety to choose from.
For something a little bit different, you can anchor your ponytail closer to your shoulders and wear your scarf scrunchie there. Remember that you can anchor your ponytail near the top of your head or closer toward the bottom near your neck.
There are so many different styles you can try whether you want a casual or chicer look. I love the animal print design.
Is it bad to sleep with your hair in a scrunchie?
Sleeping with your hair tied back can lead to hair loss or hair breakage. Instead, it makes more sense to sleep with your hair in a silk scarf. That way your hair is loose.
But, the silk cap will help prevent your hair from being snarled, tangled or becoming knotted. You can learn more about the benefits of sleeping with a silk cap on.
If you're looking for more hair inspiration, why not learn how to make a messy bun. Or, you could try learning to wear a blanket scarf.
Or, if you are brand new to wearing scarves, why not check out these tips for tying a scarf for beginners. There really are dozens of different ways that you can use a scarf to accessorize your outfit.
Check out the best hair scrunchies for thick hair.
Related Reading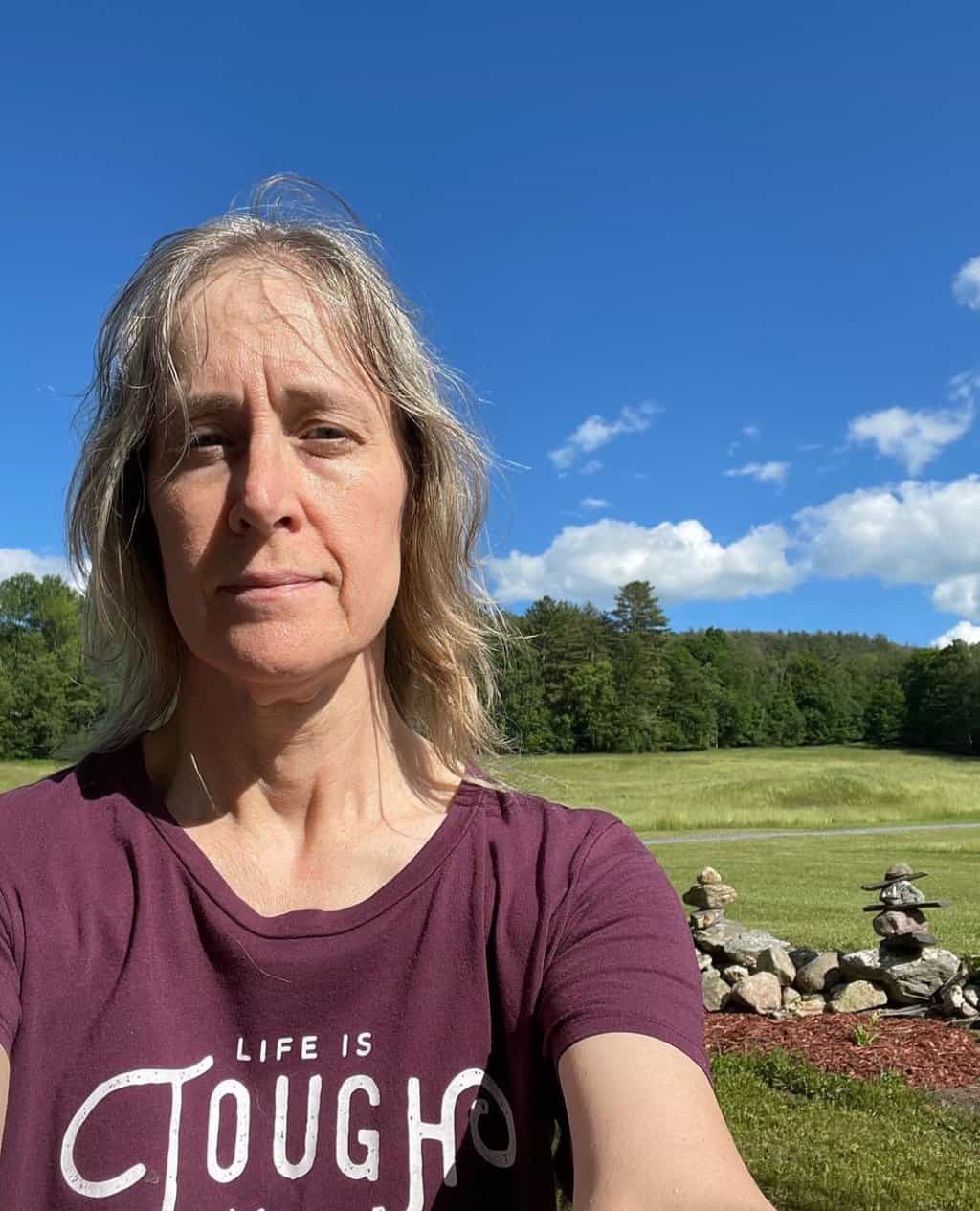 Ellen believes you can feel beautiful at any age and size. She shares healthy beauty and fashion information geared toward women over 40. She is a direct sales rep for several fashion and beauty businesses.