Last Updated on October 13, 2023 by Ellen Christian
Nude spooky Halloween nails are an easy nail design you can do at home. Learn how to make this spider web nail design today.
Posts may be sponsored. This post contains affiliate links, which means I will make a commission at no extra cost to you should you click through and make a purchase. As an Amazon Associate I earn from qualifying purchases.
Why Nude Spooky Halloween Nails?
There are so many fun nail designs you can do at home. You've got to try this simple Disney nail art next. Or, you might want to try these coffee-inspired nails for another nude idea.
These pumpkin nails are easy enough for a beginner to do.
I know you may be wondering why nude nails? Why not orange and black or purple and green for Halloween?
Because I work full time in an office, I like to try to keep it toned down when it comes to Halloween inspired nails.
What do I need to make creepy Halloween nails?
You really only need a few simple things to make this spider web nail design.
How to make a spider web design on your nails
Check out the video for the entire process from start to finish.
Apply 2 coats of nude polish (allow drying in between)
Then, apply the sparkly nail polish to one nail.
Using a fine tip brush, create the spider web.
Can I skip the nude nail polish?
If you would like to create these spooky Halloween nails directly on your nail without using a nude polish, you certainly can. But, make sure that you use the base coat to help the design last longer.
Color variations
You can easily change up the design a bit to match your clothes or your color choices.
Make the spider's body purple or red by using a different color nail polish.
Paint the spider on orange nail polish if you prefer to use that instead of nude.
Use a black glitter polish instead of silver.
Can I do the spiderweb on every nail?
Yes, you can change up these creepy Halloween nails any way you like. Make a whole bunch of spiders or spiderwebs or try the design on alternating nails.
For a sparkly look, you can also make the spider's body have a glittery topcoat. Just be sure you use a topcoat that is light enough to let the design show through.
Troubleshooting your nail design
Why did my spiderweb bleed?
Be sure that you have used a base coat before you paint the spiderweb. And, make sure that each coat is completely dry before you apply the next one.
Always use a fine point brush and not the brush from your nail polish. You need to keep the strokes very thin to make this design.
Why is the spider's body a blob?
Use a dotting tool to make the spider's body and not a drop of polish from your brush. A nail dotting tool helps you get just the right amount of polish for your spooky Halloween nails.
How do I make my nude polish darker?
All nail polish is not created equally. I really like Essie polish because it gives great coverage with just two coats.
You may need to try another brand of polish to get more coverage. If you layer on too many coats, it's likely that your nail design will get gummy.
Watch the nail art video
If you want to see the step by step process to make these nude spooky Halloween nails, check out the video. Then, check out this orange and black makeup to complete your look.
More Halloween nail designs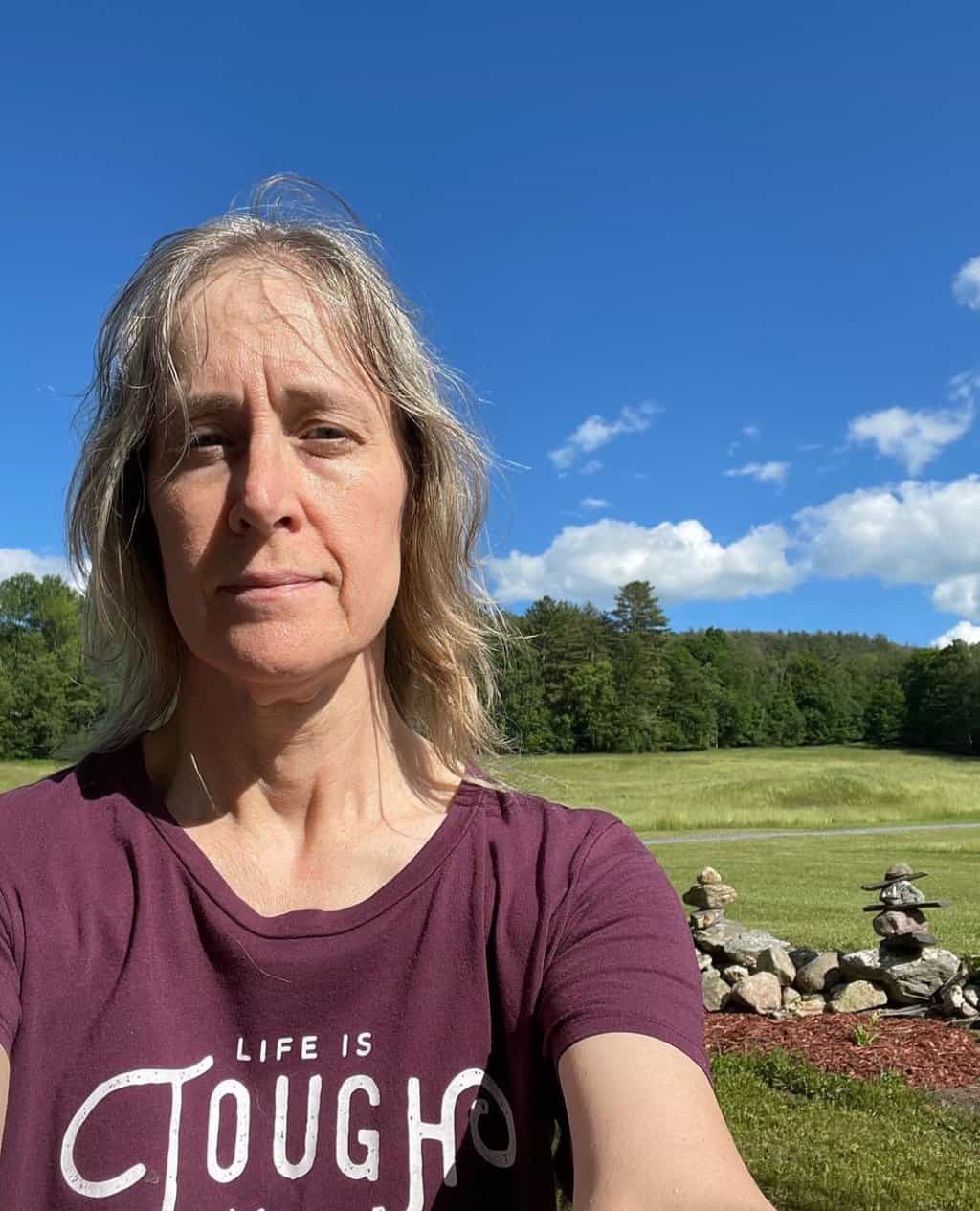 Ellen believes you can feel beautiful at any age and size. She shares healthy beauty and fashion information geared toward women over 40. She is a direct sales rep for several fashion and beauty businesses.