Last Updated on August 3, 2023 by Ellen Christian
Are you wondering how to make your foundation last longer? One of the complaints I hear most from friends is that their makeup just does not last all day.
Posts may be sponsored. This post contains affiliate links, which means I will make a commission at no extra cost to you should you click through and make a purchase. As an Amazon Associate I earn from qualifying purchases.
How to Make Your Foundation Last Longer
Most of us put our makeup on first thing in the morning. We then head to work or to run errands and don't want to give another thought to our makeup until we remove it that evening.
I don't know about you, but my makeup rarely lasts all day long. At some point during the day, I look in a mirror and realize something needs to be touched up. My makeup never stays on even with primer.
While I can dash into the restroom to fix my makeup, it's not something I want to have to deal with. This is especially true if it's an important day like a wedding or event. I want my makeup to be able to look natural and to last all day long.
How to make your makeup stay on all day
There are ways that you can learn how to make your foundation last longer. These tips will help you look put together throughout the day and save you time checking to see if you need a touch-up.
What you'll need to achieve this look:
Foundation won't stick to skin
Choose the right type of foundation. Different types of foundation work better depending on if you have dry or oily skin. If you have dry skin, choose a cream or liquid.
If you have oilier skin, choose an oil-free liquid, powder or mineral foundation. You will find that your foundation sticks to your skin much better if you choose the correct makeup for your skin type.
Why does my foundation break up on my face?
Apply your foundation with a brush. A brush helps prevent you from using too much product to your face which could make it cake. Don't use too much product.
You do not want your makeup to cake off. You want it to smooth on evenly and look natural. So, look for a foundation brush to apply your makeup with. You'll find you get better coverage and that it stays on longer.
Does primer make foundation last longer?
Use a primer under your foundation. A primer helps smooth out rough or uneven areas on your skin to create a better surface for your foundation.
For oily and combination skin, you will want a mattifying primer. If you have normal skin, you may want to consider a tinted primer. For women with dry skin, use a silicone-free primer. And, if you have rosacea as I do, you might want to try a color-correcting primer.
You may want to try Laura Mercier Matte Radiance Baked Powder.
How to make makeup last all day without primer
Use a finishing powder over your foundation. A finishing powder will help to set a liquid or cream foundation. Depending on your skin type, it's possible to use a finishing powder instead of a primer. You will need to experiment until you find the look that lasts longest for your skin type. Remember that if you have oily skin, you will want powder-based products. And, if you have dry skin, you will want liquid or cream products. This is true not only for foundation but also for blush, bronzer, and eyeshadow.
Choose products that say they are long-lasting or waterproof. Especially in warmer weather, you will want to wear makeup that is long-lasting or waterproof to get more wear out of it. There is nothing worse than having your makeup melt off your face on a hot summer day. For touchups on the go, a retractable makeup brush helps keep your makeup bag stain free. There's nothing more annoying than finding flakes of makeup all over the inside of your bag and your other makeup products.
If you're using these tips to get ready for your wedding, remember to apply your makeup right before the big event to help it last longer. Check out these five unique accessories for a summer wedding.
Now, you may want to learn how to get a cat's eye look with these simple tips from a makeup artist.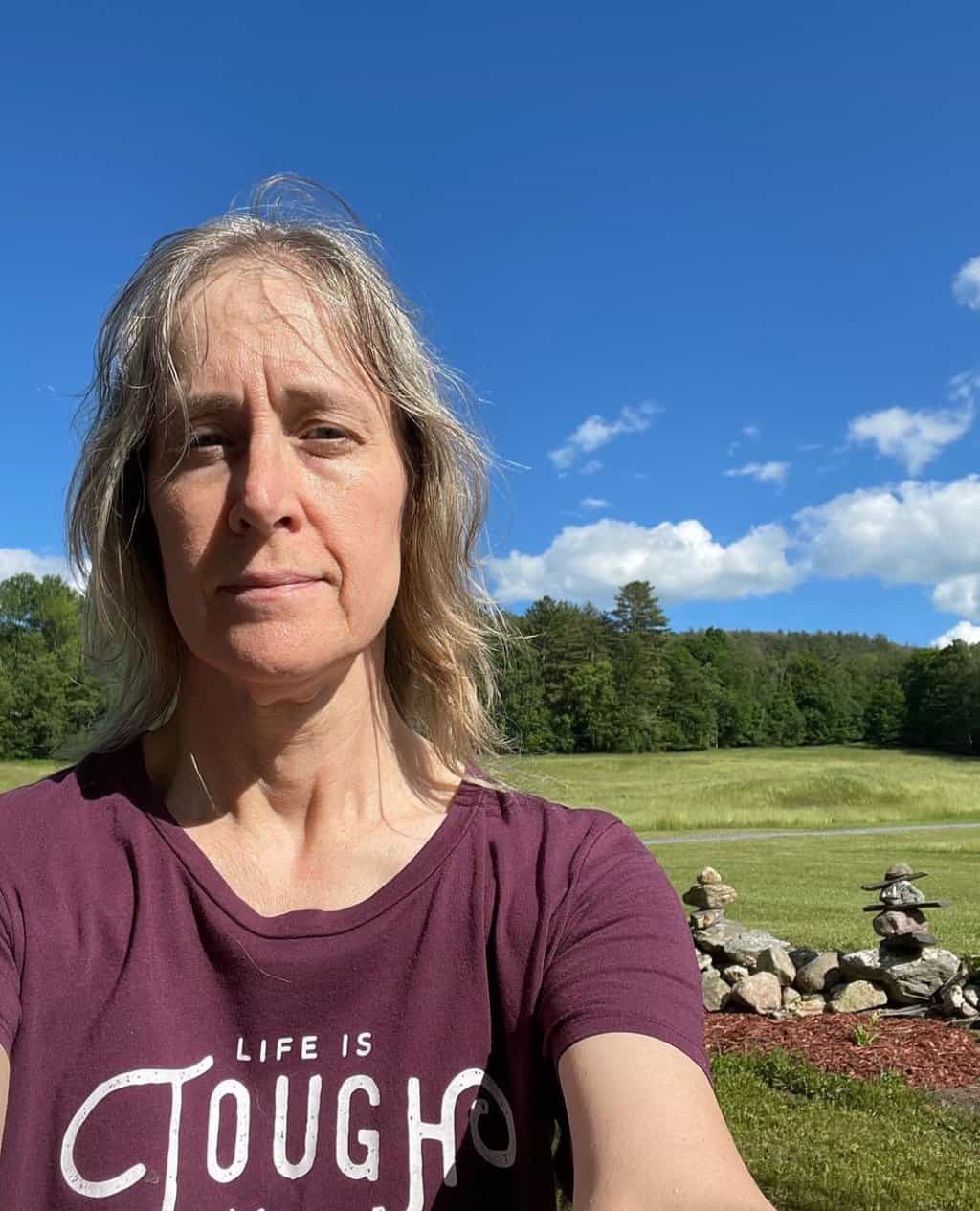 Ellen believes you can feel beautiful at any age and size. She shares healthy beauty and fashion information geared toward women over 40. She is a direct sales rep for several fashion and beauty businesses.