Last Updated on March 9, 2023 by Ellen Christian
Sandal weather is finally here again and I've noticed that my feet need a little bit of attention before I feel completely confident in my sandals. After a long winter wearing thick socks and boots, I've noticed some rough spots that aren't that attractive. Thankfully, learning how to smooth rough skin on feet and even knees and elbows is easy!
Posts may be sponsored. This post contains affiliate links, which means I will make a commission at no extra cost to you should you click through and make a purchase. As an Amazon Associate I earn from qualifying purchases.
How to Smooth Rough Skin on Feet
My feet, elbows, and knees are all prone dry rough spots. As much as I try to smooth them away with lotion, it doesn't really take care of the problem. Once a week, I try a few of these tips to remove that rough skin. Scroll down for the recipe for a coconut oil body butter that will help!
With sandal season right around the corner, it's time to pay attention to your feet. If your skin is cracked and rough, keep reading. Could you slip on your favorite sandals right now and not want to hide your feet? Here are a few tips that will get your feet ready for sandals!
How do you soften rough feet?
Softening your feet and keeping them soft takes daily attention. Cover your feet with moisturizing body butter to return softness. And, soak your feet once a day in a foot spa to help soften and remove dead skin.
What causes dry cracked feet?
Dry cracked feet can be caused by something as simple as a lack of moisture. You can have dry cracked feet due to a health condition like athlete's foot, psoriasis, eczema, diabetes, menopause or a thyroid disorder. Speak to your physician if you are concerned.
How to soften feet overnight
If you need to see a drastic improvement in the condition of your feet overnight, try this coconut oil body butter right before bed. Just apply it thickly on your feet and slip on a pair of white cotton socks right before bed. Now that you know how to smooth rough skin on feet, try this on your knees and elbows.
How to smooth rough skin on feet, elbows, and knees
You will need coconut oil, lavender essential oil, and a small glass jar with a tight-fitting lid. To make it light and fluffy, you will want to use a mixer. So, you can use a stand mixer or a simple hand mixer. You will want to store this coconut oil body butter in the refrigerator because coconut oil is liquid at 76F. So, it will melt in hot weather.
Finally, learn more about the best essential oils for beginners. You won't believe how relaxing it is to use essential oils in your skincare routine.
Related Reading
Yield: 1
DIY Coconut Oil Body Butter
Easy DIY coconut oil body butter to smooth rough skin on feet, elbows, and knees.
Materials
1 cup coconut oil (unrefined, cold-pressed)
8-10 drops of your favorite essential oil
Tools
Mixing bowl
Mixer or beater
Spatula
Glass jar with a lid
Instructions
Scoop coconut oil into mixing bowl.

Add essential oil drops to the mixing bowl.

Turn the mixer on high and whip the coconut oil for a few minutes.

Scrape down the sides of the bowl and continue to whip for 5 minutes or so, until all of the coconut oil is soft and fluffy.

Put coconut oil body butter into an airtight storage container. Enjoy!
Recommended Products
As an Amazon Associate and member of other affiliate programs, I earn from qualifying purchases.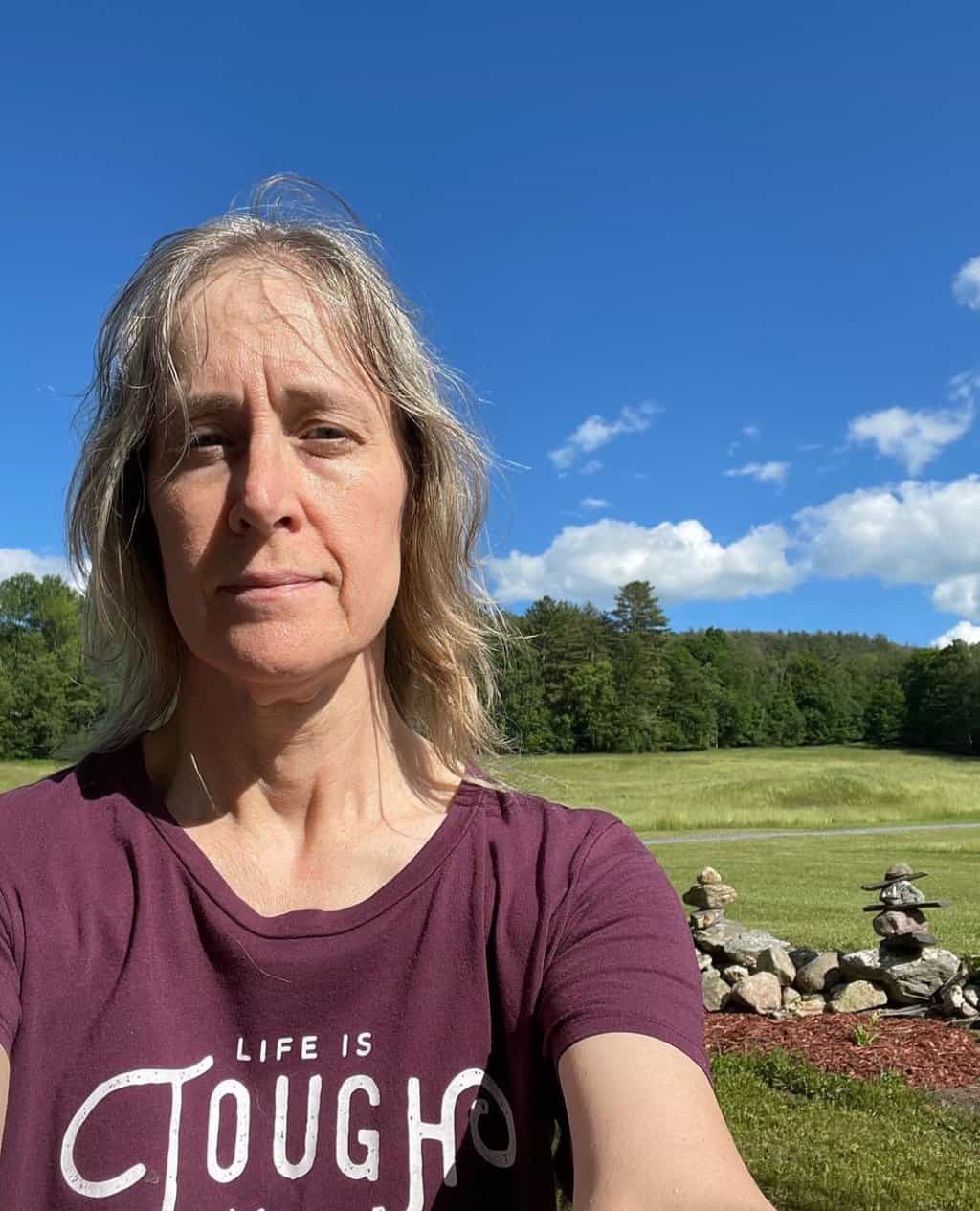 Ellen believes you can feel beautiful at any age and size. She shares healthy beauty and fashion information geared toward women over 40. She is a direct sales rep for several fashion and beauty businesses.