Last Updated on April 9, 2022 by Ellen Christian
I'm sharing this Coobie Seamless bra review for those of you that are looking for a comfortable seamless bra for holiday wear. After a certain age, support is more important than ever. We all want to look stunning but our bodies don't always cooperate as we age.
Posts may be sponsored. This post contains affiliate links, which means I will make a commission at no extra cost to you should you click through and make a purchase. As an Amazon Associate I earn from qualifying purchases.
Coobie Seamless Bra Review
A seamless bra lets you wear form-fitting clothes without the worry of having your bra show through. While it may not be necessary for everyday wear, if you're planning on wearing your favorite cashmere sweater or that sexy little black dress, a seamless bra is a must-have wardrobe staple.
Coobie Seamless Bras are ultra comfortable and supportive. Perfect for everyday wear our versatile one-size fits 32A – 36D, available in 7+ styles and 70+ colors/patterns, with adjustable straps and removable pads!
I love the selection of styles and colors that Coobie offers. You can find seamless bras in scoop neck or v-neck styles. Their styles include strapless, sticky bras, sports bras, maternity bras and even some very sexy little lace bralettes. Plus, for those ladies that need it, you can even get a Coobie seamless bra in full sizes.
Plus, their color selection is amazing. You can find white, neutral, and black for those that want to stick with classic colors. Or you can be a little daring and opt for some cute patterns. And, I love the polka dots, tie-dyes, and leopard prints they have available.
My Coobie Seamless Bra review:
I found the Coobie Seamless Bras to be very comfortable. I had a chance to check out the Scoop Neck Seamless Bra and it was ultra-comfortable. Plus, it's one size fits most (32A – 36D) so there's no hassle trying to figure out your correct bra size. The cups were lightly padded which is an absolute must-have for me. You can even get this same style in full size (38A to 42D-DD).
Are Coobie Bras supportive?
Coobie Bras offer support without any uncomfortable underwires or heavy padded inserts. They fit almost any body shape and size. And, I found them to be both supportive and comfortable. It honestly is one of the most comfortable bras I have ever worn. It's what I would consider a bralette versus a traditional bra.
What is the point of Bralettes?
A bralette is a bra that does not have molded cups or uncomfortable underwires. It is similar to a sports bra except it does not offer the extra support that a sports bra provides you when exercising. It's perfect for everyday wear and can be worn under a t-shirt or a tank top because they are often seamless and do not show lines. Learn how to choose the best seamless bra for support. The Coobie strapless bra is perfect for summer dresses.
How do you wash a Coobie Bra?
Your Coobie Bra comes with removable inserts. Simply remove them before washing. And, launder your Coobie Bra by hand or in the delicate cycle of your washing machine. Do not put them in the dryer. Hang them to dry. You might find it helpful to use a delicates bag when you wash them. And, I generally wash with Puracy. If you need new bra inserts, you can find them here.
Where to try on Coobie Bras
Coobie Bras aren't sold in brick and mortar stores. So, you cannot go to a store to try one on. However, you can order a Coobie Bra try it on at home. Then exchange it if it isn't what you were looking for. As a note, they are retiring the Coobie Bra as seen on an announcement on their website on September 27, 2019. They will continue to sell them until they are out of stock. If you want one of these amazingly comfortable bras, order today. You can also purchase a wide variety of Coobie Bras on Amazon. They have quite a few different colors and sizes to choose from. Shop now.
I haven't yet seen a Coobie Bra front closure styled bra, but you can check here for a few options that may work for you. Here are some tips for measuring your bra sizes. And, why not check out KALYX Sports Bras.
So, if you're looking for a seamless bra for the holidays or anytime, I hope my Coobie Seamless Bra review has been helpful. Finally, why not learn how to figure out your bra size.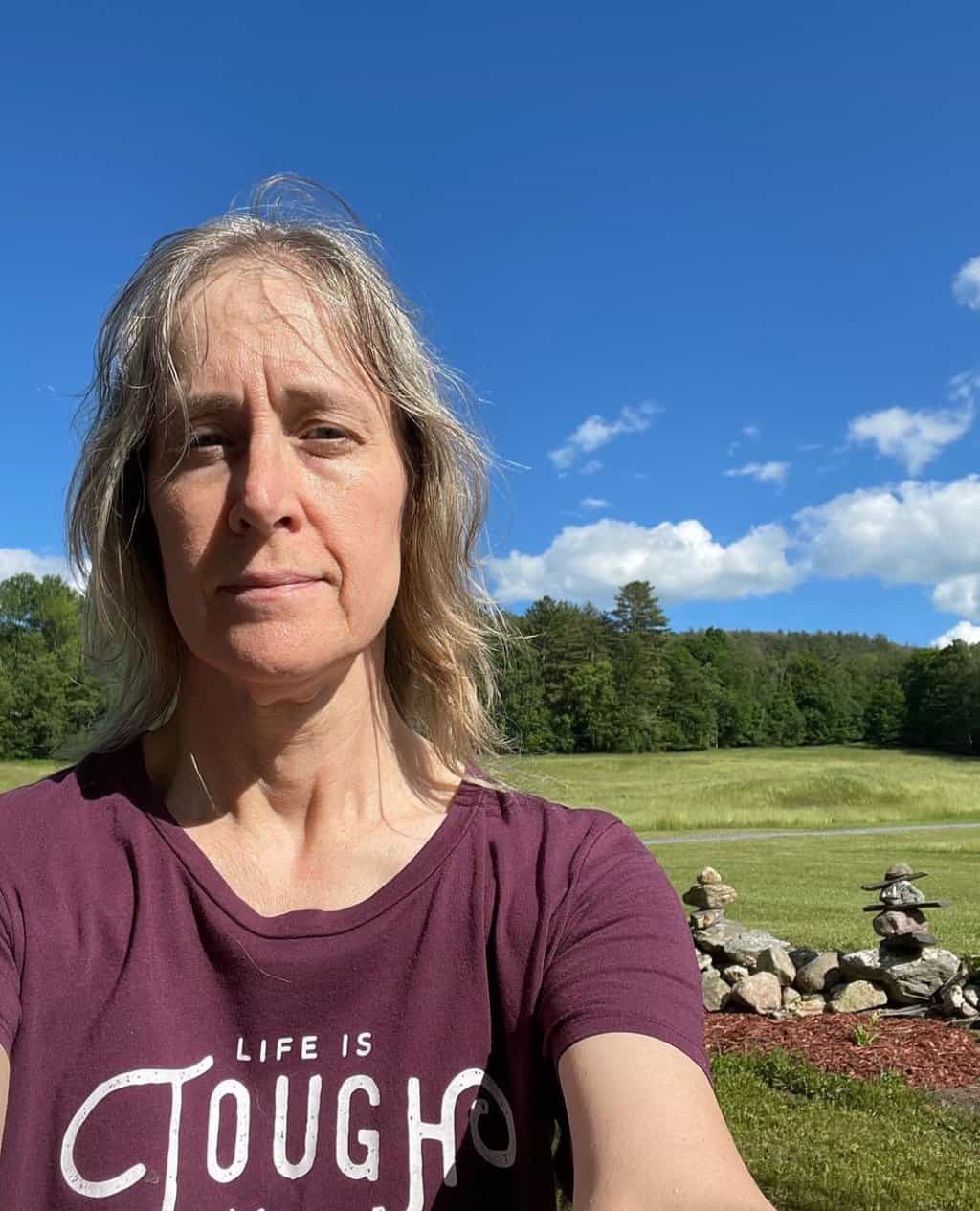 Ellen believes you can feel beautiful at any age and size. She shares healthy beauty and fashion information geared toward women over 40. She is a direct sales rep for several fashion and beauty businesses.