Last Updated on October 7, 2023 by Ellen Christian
What are acceptable colors to wear to a wedding? Find out more about what to wear to a wedding for wedding guests.
Posts may be sponsored. This post contains affiliate links, which means I will make a commission at no extra cost to you should you click through and make a purchase. As an Amazon Associate I earn from qualifying purchases.
Acceptable Colors to Wear to a Wedding
Of course, we all know the bride will wear white for her wedding gown. But, if brides wear white, what does the wedding party wear? And, what should you wear as a wedding guest?
When it comes to weddings, choosing the right color to wear can sometimes feel like navigating a minefield. It's essential to strike a balance – to look elegant and festive without overshadowing the bride or clashing with the color theme of the wedding.
This guide will help you understand which colors are generally considered acceptable for a wedding, keeping you looking stylish while respecting wedding etiquette.
Can you wear white to a wedding?
Traditionally, wearing white to a wedding is considered a faux pas. This is because the bride usually wears white, and it's her day to shine. As a guest, you should avoid wearing white so as not to upstage or cause confusion.
There are plenty of other colors to choose from, so it's best to opt for something else. It's generally not a good idea to wear white as a wedding guest.
Can you wear the same color as the wedding gown?
While it's possible to unintentionally match the color of the wedding gown, it's generally not advised. Duplicating the bride's color scheme might seem like you're trying to grab some of the spotlight, which isn't considered good etiquette. Instead, consider wearing colors that complement the wedding theme or choose neutral tones that are universally acceptable at such events.
Can you wear the same color as the wedding party?
While it isn't a major faux pas to wear the same color as the wedding party, it's generally best to avoid it if you can. You don't want to be mistaken for a bridesmaid or groomsman if you're not one.
If you're unsure of the colors the bridal party will be wearing, it's safe to opt for a neutral color or a shade that isn't typically selected for bridesmaid dresses or groomsmen suits.
Tip 1: Check the dress code
The first and foremost step is to check the invitation for the dress code. Often, wedding invitations will indicate the expected attire for wedding guests. This might range from casual to black tie, and can give you a good sense of what colors will be appropriate. If there's no dress code stated on the wedding invitation, it's a safe bet to err on the side of caution and dress more formally in a color that respects the guidelines above.
Are there any colors you should not wear to a wedding?
While most colors are generally acceptable at a wedding, there are a few you might want to steer clear of. As mentioned previously, white should be avoided out of respect for the bride. Additionally, wearing black can be seen as too somber or formal for a joyful event like a wedding, unless the dress code specifically mentions it. Bright, neon colors might also not be the best choice as they can draw attention away from the couple.
Ultimately, the best approach is to consider the season, location, and time of the wedding when choosing your outfit color.
Can wedding guests wear any color?
Yes, wedding guests can generally wear any color, but there are a few exceptions and guidelines to keep in mind. It's best to avoid white, overly bright colors, and sometimes black unless specified in the dress code. When in doubt, opt for muted or neutral tones, or colors that complement the wedding's theme. The most important thing is to respect the couple's day and not distract from their celebration.
Is it appropriate to wear black to a wedding?
While it's often considered a somber color, black is perfectly appropriate for guests to wear to a wedding. It's a classic color that's universally flattering and looks both elegant and formal. However, it's important to consider the style and theme of the wedding before opting for a black outfit. For a daytime, outdoor, or beach wedding, lighter hues might be a more fitting choice. On the other hand, for an evening or formal event, a little black dress or a sharp black suit can be an excellent option.
Remember, the key principle is to not draw attention away from the couple. If you decide to wear black, ensure your look is tasteful and fits into the overall aesthetic of the wedding. Always consider the venue, time of day, and season when choosing your attire. And when in doubt, it's always a good idea to ask the couple or the wedding planner if your chosen color is suitable.
What colors to wear to a summer wedding
Casual Summer Wedding Colors
For a casual summer wedding, go for lighter shades and pastels, as they match the season's bright and breezy atmosphere. Think of soft pinks, baby blues, mint greens, or even lavender. These colors are not overpowering and contribute to a relaxed and joyful wedding vibe. However, remember to avoid white unless specifically asked to wear it.
Formal Summer Wedding Colors
If you're attending a formal summer wedding, you may want to choose more structured and sophisticated colors. While lighter pastels can still work, consider deeper hues like royal blue, burgundy, or emerald green. These colors provide a contrast to the light and bright summer surroundings, while still respecting the festive nature of the occasion.
Daytime vs. Evening Summer Wedding Colors
The time of the wedding can also influence your color choice. For daytime weddings, stick to lighter colors to reflect the sunshine and brightness of the day. On the other hand, for an evening summer wedding, darker shades can be more appropriate. Consider navy blue, deep purples, or even a sophisticated black. Regardless of the time, avoid colors that are too loud or flashy, as they may distract from the couple's celebration.
What colors to wear to a spring wedding
A wedding guest will often wear lighter colors to a spring wedding.
Casual Spring Wedding Colors
At a casual spring wedding, feel free to embrace the season's freshness and vibrancy in your attire. Opt for pastel colors like peach, soft yellow, or pale sky blue that mirror the blooming nature. Floral prints can also be a wonderful choice, reflecting the season's lively mood.
Formal Spring Wedding Colors
For formal spring weddings, you might want to lean towards somewhat more sophisticated color options. Think along the lines of bold colors like emerald green, rich navy, or even a chic maroon. These colors maintain an air of formality while celebrating the season's charm.
Daytime vs. Evening Spring Wedding Colors
As for the time of the wedding, it does influence the color palette of your outfit. Daytime spring weddings pair well with light, cheerful colors, embodying the sunny and bright atmosphere. For evening weddings, consider incorporating darker hues like royal blue or classy black, adding a touch of elegance to your ensemble. Always remember, the goal is to blend with the event's ambience without overshadowing the couple's big day.
What colors to wear to a fall wedding
Wedding guest dresses in the autumn often match the colors of the leaves.
Casual Fall Wedding Colors
For a casual fall wedding, consider colors that reflect the season's earthy and warm tones. Rustic colors like burnt orange, mustard yellow, deep red, or even olive green can beautifully capture the essence of the season.
These colors are not overly formal and fit nicely into a relaxed wedding atmosphere.
Formal Fall Wedding Colors
Formal fall weddings call for a more sophisticated color palette. Go for rich, deep hues like plum, burgundy, navy blue, or even a classic black. These colors exude elegance and formality, making them a perfect choice for a formal autumn celebration. Jewel tones are very popular.
Daytime vs. Evening Fall Wedding Colors
The time of the wedding also plays a part in your color selection. For a daytime fall wedding, brighter autumnal colors like amber, maroon or taupe can be suitable. For an evening wedding, consider darker, more dramatic colors like deep emerald, chocolate brown or midnight blue. Regardless of the time, ensure your color choice isn't too flashy to avoid detracting attention from the couple's special day.
What colors to wear to a winter wedding
Often wedding guest attire features darker colors for winter weddings.
Casual Winter Wedding Colors
Attending a casual winter wedding? Embrace the season's cool tones. Consider wearing colors like icy blue, silver, or a soft winter white. These colors reflect the season's crisp, cool vibe and can be an excellent choice for a casual, relaxed celebration.
Formal Winter Wedding Colors
For formal winter weddings, consider colors that are deep and rich. Colors such as deep burgundy, emerald green, or even a sophisticated black can exude elegance, fitting perfectly into a formal and classy winter celebration.
Daytime vs. Evening Winter Wedding Colors
The time of the day can also influence your color choice. Daytime winter weddings can perfectly pair with lighter hues or metallics, capturing the sparkle of fresh snow under daylight.
In contrast, for an evening winter wedding, consider darker and more sumptuous colors like midnight blue or charcoal black. These hues can add a touch of drama and sophistication to your ensemble.
As always, aim to complement the event while not drawing attention away from the couple's special day.
Is it OK to wear red to a wedding?
The color red at a wedding can be tricky. While it's not prohibited, it's crucial to consider its intensity and the culture of the couple. If it's a bright, attention-grabbing red, it might be best to avoid it as it could take away from the couple's spotlight.
However, a deep, subdued red can be elegant and suitable, especially for evening or winter weddings. Always be mindful of cultural significances too, as red is a celebratory color in many cultures, but in others it may carry different implications. When in doubt, it's best to ask the couple or the wedding planner.
Is it OK to wear a solid color to a wedding?
Wearing a solid color to a wedding is perfectly acceptable and can often be the safest and most stylish choice. It allows you to blend in with the celebration, not detracting from the couple's day. From soft pastels for spring and summer weddings, to deeper hues for fall and winter events, a solid color dress or suit can create a clean, elegant look.
However, always consider the wedding's formality, season, and time of day when selecting the color. Remember, it's always best to err on the side of overdressed than underdressed.
What are the best colors for a wedding guest dress?
The best colors for a wedding guest dress hinge on the type, season, and time of the wedding. For a spring wedding, light pastels and floral prints are sublime choices. Summer weddings pair beautifully with vibrant yet sophisticated colors, like turquoise or coral. Autumn celebrations call for rich, earthy tones like burgundy or burnt orange.
For winter weddings, deep hues such as emerald green or navy blue are an elegant choice. Black can be a universally appropriate option, especially for formal evening events. Always remember, the aim is to honor the event's ambiance and the couple's special day, rather than overshadowing it.
What to wear to a daytime or informal wedding
For a daytime or informal wedding, comfort and simplicity are key. Consider a light, airy sundress in a soft color or a simple floral pattern. If you prefer pants, a stylish jumpsuit in a fun, vibrant color could be a great choice. A classy midi skirt paired with a cute top can also make you look effortlessly elegant.
In terms of colors, stick to lighter hues or pastels for daytime weddings. Remember, the goal is to look stylish while maintaining a relaxed, casual vibe in line with the informality of the event. An informal backyard wedding will be different than a black tie optional affair.
What to wear to royal and celebrity weddings
Attending royal or celebrity weddings requires the utmost attention to dress code and etiquette. Typically these events are formal or black tie, and conservative dress is often the norm. For women, long evening gowns in subdued colors or classic black are a safe choice.
For men, a well-tailored tuxedo or dark suit is generally expected. Always pay close attention to any dress code specified in the invitation and remember that understated elegance is the key for such occasions.
What to wear to a rehearsal dinner
Rehearsal dinners are typically less formal than the actual wedding, but the attire can range from casual to semi-formal depending on the couple's preference. Here are a few options:
Casual Chic: A smart blouse with a pair of well-fitted jeans and statement accessories can work well for a relaxed setting.
Cocktail Attire: For a slightly formal rehearsal dinner, a knee-length cocktail dress or a dressy jumpsuit is an appropriate choice.
Semi-Formal: A stylish midi or maxi dress, or a suit and tie can perfectly fit a semi-formal dinner.
Always remember, the key is to feel comfortable and look polished. Take cues from the event's location, theme, and the couple's style to choose your outfit.
What not to wear to a wedding
Here are some items and styles you should generally avoid when attending a wedding. Consider these off limits in most cases.
Denim: Unless explicitly stated in the dress code, avoid wearing denim. It is usually considered too casual for most wedding events.
Bold Patterns: Be cautious with bold patterns. While they can be fun and stylish, they can also be distracting. It's best to stick with understated patterns or solid colors that do not draw attention from the wedding couple.
Neon Dresses: Neon colors can be a bit too vibrant for a wedding setting. A neon dress might end up overshadowing the bride and groom, which is a definite faux pas.
Denim Jacket: Similar to denim pants, a denim jacket is typically too casual for a wedding. Go for a blazer or a formal coat instead. This may be acceptable at a beach wedding.
White Dresses: It's an unwritten rule to avoid wearing white to a wedding, as this color is usually reserved for the bride.
Lace Dress: A lace dress can be a hit or miss. Its appropriateness largely depends on its color and style. If the lace dress is white or too elaborate, it might end up looking too bridal.
In simple words, when dressing for a wedding, remember, the day is about celebrating the couple. Your outfit should be comfortable, appropriate for the occasion, and should not take away the spotlight from them.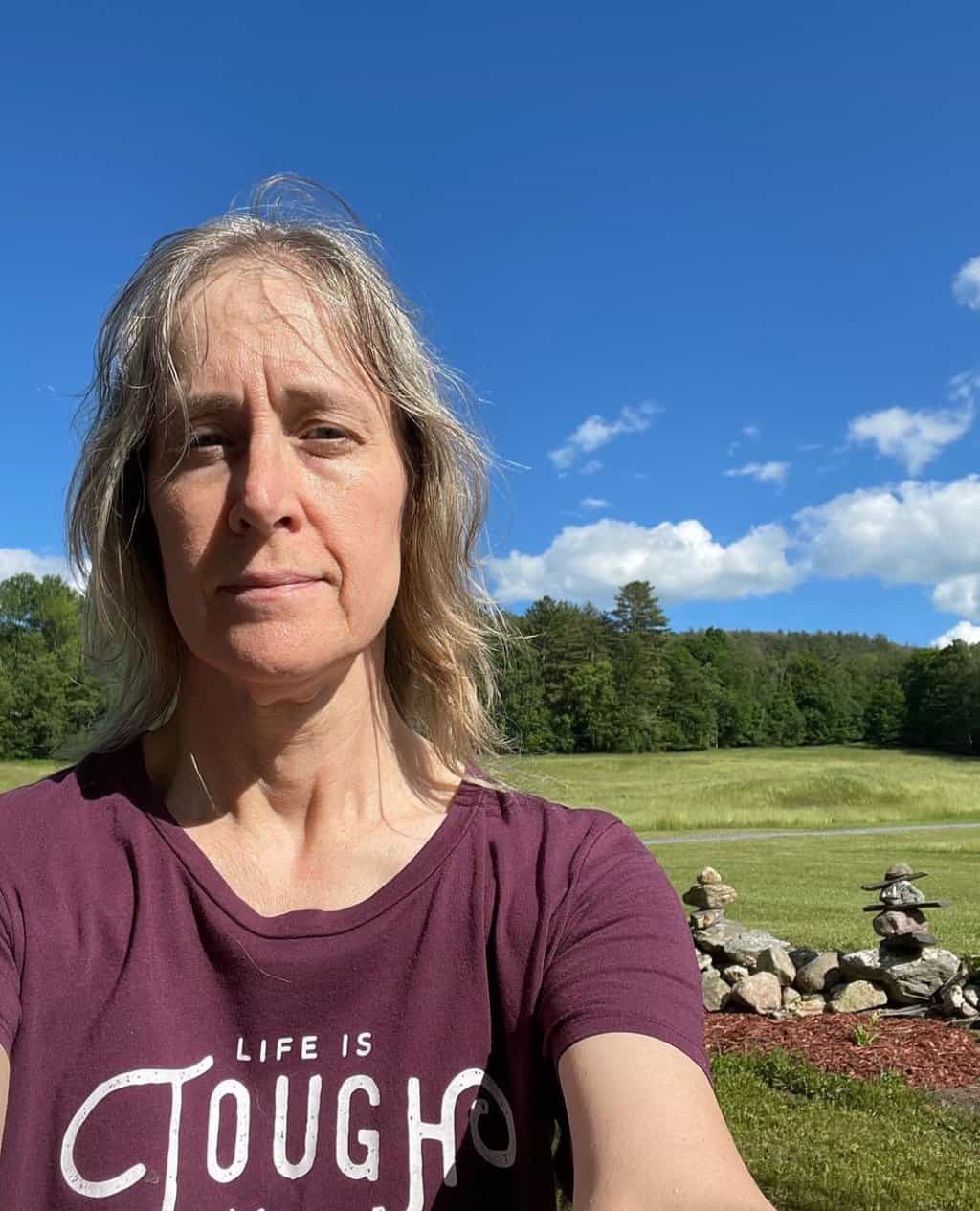 Ellen believes you can feel beautiful at any age and size. She shares healthy beauty and fashion information geared toward women over 40. She is a direct sales rep for several fashion and beauty businesses.