Last Updated on October 17, 2023 by Ellen Christian
Wondering about what to wear to a 60s costume party? Checked out these costumes and accessories you can wear to a themed party for this crazy decade.
Posts may be sponsored. This post contains affiliate links, which means I will make a commission at no extra cost to you should you click through and make a purchase. As an Amazon Associate I earn from qualifying purchases.
60s Costume Party What to Wear
It's Halloween and you've been invited to a 60s themed party. What type of costume should you wear that's both comfortable and iconic?
You might be overwhelmed thinking about the 60s, a decade known for its vibrant styles and groundbreaking movements. But worry not, we're here to make your costume hunt a breeze. From the colorful hippies to the chic mods, the 60s indeed had a fashion statement for everyone.
You should consider costumes that are not only a perfect throwback to the 60s but are also comfortable for you to wear. After all, a costume party is all about having fun. Whether it's the bold patterns, knee-high boots, or the classic Beatles look, we will guide you through some of the most iconic 60s outfits.
This is one of my favorite Halloween costume contest ideas because it's so easy to put together.
What was popular during this crazy decade?
The 60s were all about bold colors and unique patterns. For a simple and easy costume, you can't go wrong with the classic hippie look. For a hippie costume, think oversized tie-dye shirts, bell-bottom jeans, and don't forget the peace sign necklace. And, for women, a floral maxi dress paired with a headband can never go wrong.
Another simple yet iconic look is the Beatles-inspired mod style. A black suit, skinny tie, and mop-top wig will have you looking like you stepped straight out of a Beatles concert.
And if you're looking for something truly effortless, the Go-go dancer look is perfect. A brightly colored mini dress or skirt, knee-high boots, and some fun costume jewelry, and you're set for the party.
These costumes are easy to put together using items you might already have in your wardrobe, or by making a quick trip to the thrift store. Remember, the 60s were about freedom of expression, so have fun with your costume!
Mod Style Costumes
The mod style is an emblematic representation of the 60s fashion scene, influenced heavily by British rock bands, particularly The Beatles. This style is characterized by a sleek, tailored look with a touch of flamboyance.
For men, a Beatles-inspired mod costume would typically include a black, fitted suit paired with a crisp, white shirt, and a skinny black tie. Top it off with a mop-top wig to truly embody the iconic four.
Women's mod fashion leans toward bold, geometric patterns and vibrant colors. A classic mod dress could be a mini dress with a bold pattern, typically geometric designs or contrasting blocks of color. Think Twiggy in her iconic black and white striped dress. Pair it with knee-high white boots and voila!
Remember, mod fashion was about pushing boundaries while maintaining a smart, polished look. So don't shy away from bold patterns or vibrant hues. Embrace the spirit of the 60s with your mod style costume!
60s Costume Party Hairstyle Options
The 60s was a decade of experimentation, not only in terms of clothing but also hairstyles. Whether you're opting for the mod look or going full-on hippie, the right hairstyle can put the perfect finishing touch on your 60s costume.
No discussion of 60s hair can start without mentioning the Beehive. This voluminous updo, often adorned with subtle hair accessories, was a staple of the decade. The Beehive hairstyle perfectly complements a mod-style mini dress, adding an extra layer of sophistication.
If you're leaning toward the hippie look, the Long, Straight and Center-Parted hairstyle epitomizes the relaxed, carefree vibe of the hippie movement. This hairstyle, often adorned with flowers or headbands, goes well with any tie-dye shirt or flowing maxi dress.
For the men, the Mop-Top haircut, famously worn by The Beatles, is an easy-to-achieve hairstyle that would perfectly complement any mod style costume. Alternatively, for a more laid-back look, the Shaggy hairstyle—longer, messy hair—was also popular during the 60s and would suit a hippie outfit.
In the end, the key is to choose a hairstyle that enhances your costume and makes you feel comfortable and confident. The 60s were all about self-expression and breaking the mold – so let your hair do the talking!
60s Makeup Trends
The revolutionary 60s were not just about iconic hairstyles and fashion, but also transformative in terms of makeup trends. The decade marked a shift from the modest, natural looks of the 50s to more expressive and dramatic styles.
A key feature of 60s makeup was the "Doe Eye" look. This was achieved by applying heavy, winged eyeliner to the upper eyelid, coupled with dark mascara or false lashes. The bottom lashes were often drawn on or exaggerated, creating a wide-eyed look that was extremely popular during this era. For a 60s-themed costume party, don't shy away from exaggerating your eye makeup to emulate this dramatic style.
Another signature 60s makeup trend was the "Cut Crease". This technique involved applying a darker eyeshadow in the crease of the eyelid to create a sharp, defined line, contrasting with a lighter shade on the lid. The cut crease look, often worn in vibrant colors, is perfect to pair with a mod-style costume.
As for the lips, the 60s favored soft, pale, and pastel lip colors like pink, peach, or nude. This was a departure from the bold red lips of the 50s and complemented the dramatic eye makeup of the 60s.
Lastly, the "Blushed Cheeks" look was quite trendy. Blush was applied liberally to give a youthful and healthy glow to the skin.
Remember, 60s makeup was all about self-expression and creativity, so don't be afraid to experiment and have fun with your look!
Flower Power Outfits
The Flower Power movement was an integral part of the 60s, embodying ideals of peace, love, and harmony. It gave birth to a unique fashion trend, characterized by vibrant colors, floral patterns, and relaxed silhouettes. Here are some tips to nail the Flower Power look:
For a truly iconic Flower Power outfit, opt for a flowing maxi dress in a bold floral pattern. Pair it with flat, strappy sandals and a matching headband to add that touch of bohemian flair. This works well for a modest Halloween costume.
Bell-bottom jeans paired with a psychedelic-print top is another excellent choice. The flared silhouette of the jeans was a signature of this era, and the vibrant print will capture the spirit of the Flower Power movement.
Accessories played a big role in the Flower Power look. Think oversized, round sunglasses, peace sign necklaces, and flower crowns. Don't forget the quintessential accessory of the 60s, the fringed leather bag.
If you're willing to go the extra mile, face paint was a popular trend during music festivals like Woodstock. Draw simple flowers or peace signs on your cheeks for a fun and authentic 60s look.
Remember, the Flower Power movement was all about promoting peace and love, so make sure your outfit reflects this carefree and positive vibe. Be bold, be colorful, and most importantly, have fun with it!
Hippie era fashion tips
The rebellious culture of the 60s greatly affected what people wore, letting them go against common trends and expectations. Hippie fashion, a big part of this rebellion, stood out for being unique, unusual, and borrowing from ethnic and old-fashioned styles.
Clothing items like tie-dye shirts, fringed vests, peace-symbol necklaces, and bell-bottom jeans were more than just fashion — they represented a generation wanting to express themselves differently. This casual, mixed style was a powerful way to protest against the political and social issues of the time.
Even today, the hippie fashion from the 60s still impacts how people dress, reminding us of a time when people stood up for change and freedom. Incorporate these suggestions for a 60s costume party.
60s Footwear: Simple Tips
Footwear in the 60s was as diverse and expressive as the clothing styles of the time. For those looking to achieve an authentic 60s look, here are some simple tips on footwear to complete your outfit:
Go-Go Boots made a significant fashion statement in the 60s. These calf-high, low-heeled boots, often in white, complemented mini skirts and shift dresses, embodying the mod look of the era.
Mary Janes and Ballet Flats were also popular choices, particularly with the mod scene. These shoes are dainty, comfortable, and go well with both dresses and pants.
For men, Chelsea Boots were the epitome of 60s fashion. With their sleek design and elastic side panels, they paired well with the slim-cut trousers popular during the mod era.
To capture the essence of the hippie movement, Sandals were a common choice. They represented the carefree, back-to-nature ethos of the hippie ideology and are the perfect match for a Flower Power outfit. If you're on a budget, sandals are an easy choice.
Remember, the footwear you choose can make or break your costume. So choose wisely to ensure that your shoes not only enhance your outfit but also accurately reflect the radical and dynamic styles of the 1960s.
Famous 60s Fashion Icons
The 1960s were a time of radical change, and this was reflected in the fashion of the time. There were several notable fashion icons of the 60s that embodied and influenced the style trends of the decade. You can use these ideas for a 60s costume party.
Twiggy is perhaps one of the most famous fashion icons of the 60s. Known for her androgynous look and pixie haircut, she was the face of the mod fashion movement. Her iconic style included bold geometric patterns, mini dresses, and large, round sunglasses.
The Beatles were not just music legends, but also fashion influencers, popularizing the mod-style suits and the mop-top haircut. They reflected the more tailored and sleek style of the early 60s.
Brigitte Bardot is another iconic figure from this era. Bardot was known for her sex appeal and is often attributed with popularizing the bikini. Her style was more casual and relaxed, with an emphasis on off-shoulder tops, wide-brimmed hats, and form-fitting clothes.
Jane Birkin was the embodiment of the relaxed, bohemian style that was popular towards the late 60s. Known for her free-spirited style, Birkin was often seen in bell-bottom jeans, peasant blouses, and often carried her namesake bag—the Hermès Birkin bag.
Audrey Hepburn, while famous for her 50s style, continued to be a fashion figure into the 60s. She was known for her timeless, elegant style, often seen in fitted trousers, turtleneck sweaters, and her signature oversized sunglasses.
Each of these icons contributed to the diverse fashion landscape of the 60s, and their influence can still be seen in today's fashion trends. Creating do it yourself Halloween costumes in this theme will be lots of fun.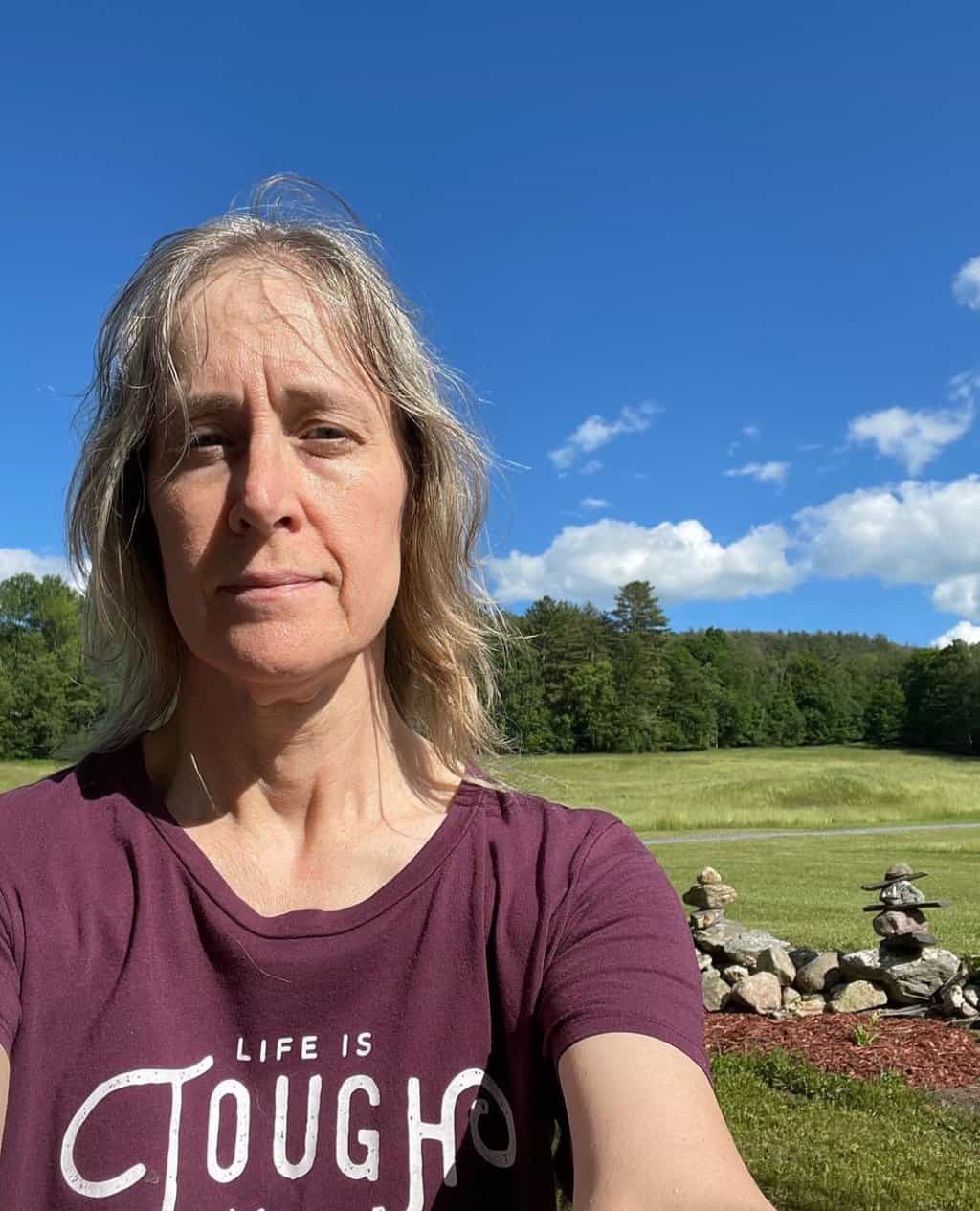 Ellen believes you can feel beautiful at any age and size. She shares healthy beauty and fashion information geared toward women over 40. She is a direct sales rep for several fashion and beauty businesses.