Last Updated on November 26, 2022 by Ellen Christian
Are you planning a backyard wedding ceremony? Check out these backyard wedding tips for a stunning outdoor wedding.
Posts may be sponsored. This post contains affiliate links, which means I will make a commission at no extra cost to you should you click through and make a purchase. As an Amazon Associate I earn from qualifying purchases.
Backyard Wedding Tips
A backyard wedding is an ideal option for couples wanting a private feel to create a romantic atmosphere. There's nothing wrong with having a backyard wedding, but planning an event can be overwhelming.
For ease in planning a garden wedding, I created a handy guide for you with all the best ideas for your wedding.
What is a backyard wedding reception?
Weddings outside the house are usually ceremonies (big or small) at your home or at the home of an individual friend or relative. Planning a backyard wedding is traditionally preferred by married couples looking for more flexibility for upcoming events, vendor selection, and décor.
Because you live there, you have your own rules! A backyard reception can be an excellent way of organizing something more relaxed or just enjoying being outside.
In addition, guests are decreasing dramatically in some of the most popular national wedding venues. And, getting married outside the home is a good option for the Micro-wedding or Zoom ceremony.
Keep in mind your wedding budget. You may not be able to include all your guests at your backyard wedding. Make up a guest list and figure out how many wedding party guests you can accommodate comfortably.
A home wedding may need to be a smaller, intimate wedding. Keep your guest count reasonable.
How do I prepare for my backyard wedding?
When decorating for your backyard wedding, the sky's the limit! You can use anything from trees and flowers to string lights and lanterns. However, if you're having an outdoor wedding during the daytime, you'll want to avoid using anything that could cast a shadow on the bride or groom.
Some other tips for arranging your backyard wedding include:
Keep your décor simple to avoid taking away from the natural beauty of your surroundings
If you're having a daytime wedding, be sure to have plenty of shade available for guests
Have a plan in place for bad weather. This could include renting tents or renting chairs and tables that can be moved indoors if necessary
Make sure your guests are comfortable by providing bug spray, sunscreen, and hats or umbrellas if needed
Have a designated area for gifts and another for coats so that guests can easily find what they're looking for

What are the best backyard wedding ideas?
There are endless possibilities when it comes to backyard wedding ideas. It really just depends on your personal style and what you want your wedding to be like.
Some popular backyard wedding ideas include:
Having a picnic-style reception with games and activities for guests
Setting up a S'mores or hot chocolate bar for guests to enjoy during the reception
Hiring a food truck or two to cater your reception
Having a band or DJ play live music outdoors
Setting up a photo booth or fun photo backdrop for guests to take pictures in
Serving cocktails and appetizers outside before the ceremony begins
Buy a fire pit for guests to gather around during the reception

What are some backyard wedding etiquette tips?
Just because your wedding is taking place in a backyard doesn't mean that you can forget about etiquette. There are still some things that you'll need to keep in mind in order to ensure that your backyard wedding is respectful and tasteful.
Some backyard wedding etiquette tips include:
Check with your venue (if you're not getting married at your own home) to see if they have any restrictions on outside vendors or decor.
Make sure that you have enough parking available for all of your guests.
Have a designated smoking area away from where the ceremony and reception will be taking place.
If you're having an outdoor wedding during the summer, be sure to provide guests with bug spray and sunscreen.
Provide your bridal party and guests with a list of recommended hotels in the area if they'll be traveling from out of town.
Send out your invitations early so that guests have plenty of time to make travel arrangements.
Have a rain plan in place in case the weather doesn't cooperate on your wedding day. Or, check with a tent company.

How can I have an inexpensive backyard wedding?
If you're looking to have a backyard wedding on a budget, there are a few things that you can do to save money.
Some tips for having an inexpensive backyard wedding include:
Ask friends or family members if they have any decor items that you could borrow for your wedding.
Shop around for the best deals on rentals such as chairs, tables, and tents.
See if you can find a venue that will allow you to bring in your own food and drinks.
Have someone you know make your wedding cake or cupcakes instead of ordering from a bakery.
Choose simple floral arrangements or forgo flowers altogether in favor of greenery.
DIY as much as you can, including your invitations, centerpieces, and other decor items.
Skip the traditional wedding dress in favor of something more casual or even secondhand.

What do you serve at a backyard wedding?
The food and drink options for backyard weddings are endless. You can serve anything from a formal sit-down dinner to snacks and appetizers.
Some popular choices for food at your reception ceremony for backyard weddings include:
BBQ or other outdoor grilled cuisine
Buffet style or family-style meals
Pizza, tacos, or other foods that can be served buffet style or as hors d'oeuvres
Cocktails, wine, and beer for cocktail hour
Sodas, water, and juice
Desserts such as cake, pie, or ice cream
Seasonal fruits and vegetables
How can I have a dance floor?
If you're looking to have a dance floor at your backyard wedding, there are a few things that you can do.
One option is to rent a dance floor from a party rental company. Another option is to use an existing surface such as a patio or driveway and cover it with vinyl dance flooring.
Do I need a wedding planner?
A wedding planner is not necessary for a backyard wedding, but it can be helpful in ensuring that everything goes smoothly on your wedding day. If you don't have a lot of experience planning weddings, or if you simply don't have the time to do it yourself, hiring a wedding planner may be the best option for you.
You can keep your backyard wedding plans as simple or elaborate as you want. Look for wedding inspiration on Pinterest.
Backyard wedding venue ideas
Your own backyard
Someone else's backyard
A park or public garden
A rooftop
An outdoor space at a hotel or other traditional venue
Backyard wedding photos
Use natural elements such as trees, flowers, and water features
Have your photos taken in the morning or evening when the light is softer
Use props such as umbrellas, chairs, blankets, and baskets
Capture the laughter and fun of your guests with candid shots
Get creative and have fun with your photos!
Best wedding date for an outdoor wedding
The best time of year to have the perfect backyard wedding varies depending on the location. In general, however, spring and fall are both good options when there is less chance of bad weather. Summer can be hot and humid in many locations, while winter can be cold and snowy.
Backyard wedding decor
String lights
Lanterns
Candles
Ceremony flowers
Greenery
Mason jars
Wooden crates or boxes
Rustic furniture
Backyard wedding ceremony focal point
Have your ceremony in a garden area with flowers and greenery
Use an archway or trellis decorated with flowers and greenery as a wedding entrance
Have your ceremony on a rooftop or other outdoor space
Hold a candlelight ceremony
Use an existing structure such as a porch, gazebo, or pergola for your ceremony backdrop
Backyard wedding reception ideas
Serve food and drinks outdoors
Set up a dance floor
Use tents or other temporary structures to create an indoor space
Use string lights and other decorative lighting
Decorate with flowers, greenery, and candles
Play music outdoors (look into a sound system)
Have a photo booth or selfie station
Serve seasonal foods and drinks for your wedding guests
Things you may not have thought of
Renting portable bathrooms
Extra ceremony chairs just in case
Clean up the outdoor furniture
Citronella candles for bugs
Seating arrangements
Extra tent tables for gifts
Now that I've shared my tips to plan a backyard wedding, I hope that you'll start figuring out all the details for your own special wedding day.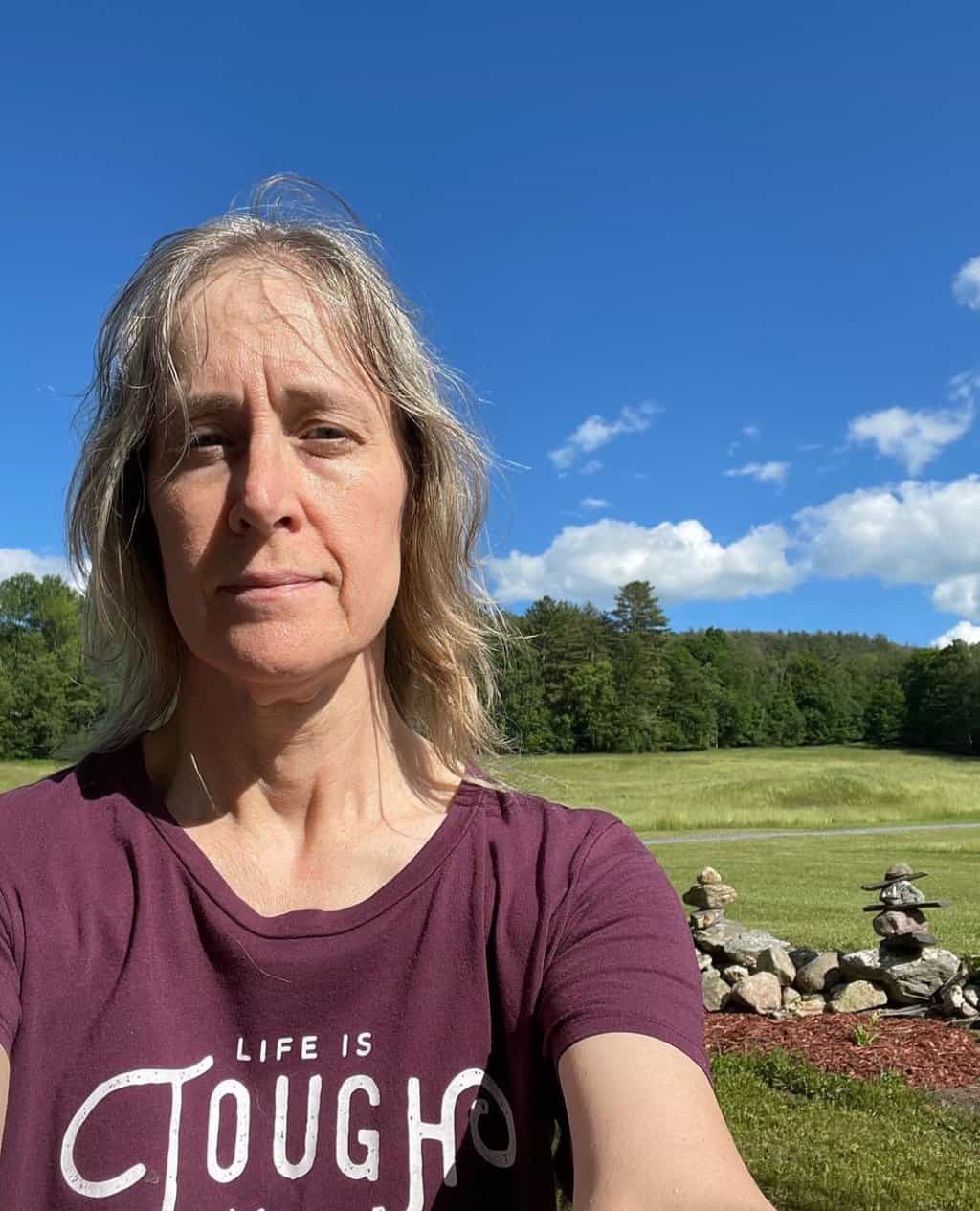 Ellen believes you can feel beautiful at any age and size. She shares healthy beauty and fashion information geared toward women over 40. She is a direct sales rep for several fashion and beauty businesses.