Last Updated on September 26, 2023 by Ellen Christian
Wondering how to wear a fanny pack? Check out these fanny pack outfit ideas and get some style inspo for this trendy accessory.
Posts may be sponsored. This post contains affiliate links, which means I will make a commission at no extra cost to you should you click through and make a purchase. As an Amazon Associate I earn from qualifying purchases.
How to Wear a Fanny Pack
The fanny pack trend is here to stay. Whether you're wearing the latest Prada fanny pack or wearing vintage styles from the thrift store, here are some tips.
Fanny packs, also known as belt bags, are the ultimate style accessory that combines functionality with fashion. Once viewed as a fashion faux pas, they have made a stunning comeback, revolutionizing the way we style our outfits.
This unique accessory adds an element of surprise to any ensemble, turning even the most basic outfit into a fashion statement. Check out the huge selection here.
Why confine yourself to traditional ways of carrying essentials? Free your hands and embrace the ease a fanny pack offers. From streetwear to festival outfits, business casual to athleisure, the fanny pack is both a practical and fashionable addition to your wardrobe. It's time to discover and unleash the versatility of this trendy accessory.
What is a fanny pack?
A fanny pack is a compact bag worn around the waist or across the body. It's like a little treasure chest you can carry with you. The bag is perfect for storing your keys, phone, wallet, and other small items. It's secure and easy to reach, making it a favorite for people on the go.
You can wear a fanny pack in many ways. Swing it over your shoulder for a laid-back look, or strap it around your waist for a classic style. Some people even like to wear it across their chest. No matter how you wear it, a fanny pack adds a fun twist to your outfit. It's time to get creative and make the fanny pack your own.
What year is the fanny pack trend from?
The fanny pack trend hails from the vibrant and eclectic era of the 1980s. It was a time when vibrant colors and quirky accessories dominated the fashion scene. Celebrities and everyday people alike embraced the convenient and funky fanny packs. Despite falling out of favor in the '90s and early 2000s, the fanny pack has made a grand resurgence in recent years. It is an accessory that has weathered the changing tides of fashion, proving its timeless appeal.
The resurgence of the fanny pack in modern fashion can be attributed to several factors. Prominent designers began incorporating fanny packs into their collections, rejuvenating the accessory with a touch of contemporary elegance and chic style.
Simultaneously, streetwear culture embraced the practicality and uniqueness of the fanny pack, transforming it into an essential piece for any fashion-forward ensemble. Nowadays, fanny packs are worn by celebrities, influencers, and fashion enthusiasts worldwide, cementing their place in the pantheon of enduring fashion trends.
Check out the huge selection here.
Benefits of wearing fanny packs
Fanny packs are a joy to wear for many reasons. Firstly, they offer unbeatable comfort. No more shoulder strain from heavy bags or pockets stuffed full. With a fanny pack, you can carry your stuff with ease. They are lightweight and sit snugly against your body, making them perfect for active pursuits. Going for a run? Heading to a music festival? With a fanny pack, your essentials are always within easy reach.
Secondly, fanny packs are a safe and secure way to carry valuables. The close fit means you can always keep an eye on your belongings and prevent theft. Plus, they are fast to open and close. So you can grab what you need without rummaging through a large bag. Whether you're traveling, shopping, or just going about your everyday routine, a fanny pack is a handy solution for stashing your stuff.
Check out the huge selection here.
How are fanny packs supposed to be worn?
Belt bags can be worn in a variety of ways, and the best part is there's no wrong way to wear one. For a classic 80s look, strap it around your waist with the pouch in front or at your hip. This style is perfect for when you're on the go, as it keeps your essentials easily accessible. Alternatively, for a more contemporary and streetwear-inspired look, try wearing your fanny pack across your chest. This style is popular among trendy young adults and celebrities alike, and it's a surefire way to make a fashion statement.
However, the beauty of the fanny pack lies in its versatility. Feel free to experiment and find the way that best suits your personal style and comfort. For instance, if you're feeling adventurous and want a unique twist, try slinging it diagonally across your back. Or, if you are aiming for a casual, effortless vibe, just hang it off one shoulder. These unconventional ways of wearing a fanny pack will definitely add an edge to your outfit and set you apart from the crowd. No matter how you choose to wear your fanny pack, remember the most important thing: wear it with confidence and style.
Do you have to wear a fanny pack around your waist?
Not at all! The beauty of today's fashion world lies in its flexibility and room for innovation. In fact, one of the trendiest ways to wear a fanny pack right now is across the body. Especially popular among the youth, this style involves strapping the fanny pack across your chest or back, with the bag itself resting comfortably and conveniently at the front or side. This method not only lends a cool, edgy vibe to your whole outfit, it also keeps your essentials accessible and secure.
There's also the option of wearing your fanny pack like a shoulder bag. Yes, you heard that right. Simply shorten its strap to the desired length and fling it over one shoulder. This style serves as a refreshing take on the traditional shoulder bag, infusing an element of novelty into your overall look. You can even choose to swing it to the back, evoking a mini backpack feel. With the variety of trendy ways to wear a fanny pack, there's no limit to your styling possibilities. Remember, the key is to experiment and have fun with it!
How do you wear a fanny pack like a crossbody?
To wear a fanny pack as a crossbody bag, start by adjusting the length of the bag's strap. Make it long enough so that when you sling it over your shoulder, the pouch rests comfortably on your chest or hip, depending on your preference. Then, simply put the strap over your head and one shoulder, allowing the strap to cross over your chest or abdomen. Position the pouch wherever it feels most comfortable and accessible for you. This could be at the front of your body, to the side, or even at the back.
This crossbody style is a popular trend in the fashion world and gives off an edgy, urban vibe. But, it's not just about looks! Wearing a fanny pack crossbody also makes it easy to access your belongings without having to take the bag off. It's an ideal choice for activities that require you to keep your hands free. Plus, it's a fun and fashionable way to switch up your style, all while enjoying the practical benefits of a fanny pack.
Does anyone wear belt bags anymore?
Absolutely! Belt bags, another term for fanny packs, are very much in vogue today. They have transcended the confines of fashion trends and have established themselves as a staple accessory. From high-fashion runways to street style, belt bags are everywhere. Celebrities, influencers, style enthusiasts, and everyday people alike are seen sporting these versatile bags. They're popular for their perfect blend of functionality and style, giving a practical edge to any outfit while still keeping it chic.
Belt bags also come in an array of designs, materials, and colors, further adding to their appeal. Leather belt bags exude a sophisticated vibe, making them perfect for formal or business-casual settings. On the other hand, nylon or canvas belt bags are ideal for a casual, street-style look. And let's not forget their practicality – whether you're traveling, attending a concert, or simply running errands, a belt bag is an excellent option to carry your essentials securely and conveniently. So yes, people still wear belt bags, and they're here to stay.
Check out the huge selection here.
What is a fanny pack made of?
Fanny packs are made from a variety of materials, each offering a distinct look and feel. One of the most popular materials are synthetic materials, such as nylon or polyester. These materials are often favored for their durability and water resistance, making them excellent for outdoor use or active pursuits. A nylon belt bag is typically lightweight and easy to clean, adding to its practicality. You'll often find them in a wide range of colors and patterns, catering to a fun and casual aesthetic.
Check out this nylon belt bag here.
On the other end of the spectrum, we have fanny packs crafted from leather. Leather fanny packs exude a sense of luxury and sophistication, making them a great accessory for stylish, upscale outfits. They may be a little heavier than their synthetic counterparts, but they offer unbeatable durability and age beautifully over time. Leather fanny packs come in a variety of finishes, from smooth and polished to rugged and distressed, allowing you to choose a street style that best fits your taste.
For an eco-friendly fashion option, you can choose a cotton belt bag. These purses work best in the summer with other lightweight clothes.
How to wear a black fanny pack
A black fanny pack is a universally stylish accessory that can effortlessly complement any outfit. You can wear it with a multitude of colors and styles due to its neutral tone. For a casual yet trendy look, pair your black bum bag with a white tee, denim jeans, and your favorite sneakers. This ensemble is perfect for a laid-back day out or running errands around town. Thefanny pack won't only add a fashionable edge but also provide a practical solution to carry your essentials.
For a more formal or sophisticated look, you can pair your black fanny purse with a monochrome outfit. Consider wearing a black tailored blazer, a crisp white shirt, black trousers, and polished shoes. Wear the fanny pack crossbody style to add an unexpected yet stylish twist to your ensemble. This look is not only fashionable but also appropriate for office settings or formal events. Remember, the key to pulling off black fanny bags is to wear it with confidence and a sense of style.
How to style a small fanny pack
Styling a small fanny pack can be a fun and creative fashion adventure! Small fanny packs are fantastic because they are compact yet can make a big style statement. The first rule of thumb in styling these cute accessories is to pair them with simple outfits. Since they are small, they can easily be overpowered by complex or extravagant clothing. So, think minimalistic – a plain white tee with denim shorts or a monochrome jumpsuit can serve as a perfect canvas to let your small fanny pack shine!
In terms of colors, don't shy away from bright and vibrant hues! A neon fanny pack against a neutral outfit instantly adds a pop of color and elevates your style. Or, if you're feeling adventurous, try matching the color of your fanny pack with other elements of your outfit. For instance, a coral fanny pack with a matching coral top can create a chic, coordinated look. Remember, the key is to have fun with it. Express your personality and let your fanny pack be the star of your ensemble!
Check out the huge selection here.
How to wear a bum bag with cargo pants
Pairing a bum bag with cargo pants allows for a fusion of practicality and style. Imagine teaming a black leather fanny pack with olive green cargo pants and a plain white crop top for an effortlessly cool look. The leather pack against the ruggedness of the cargo pants creates a perfect balance. Finish off this ensemble with a pair of chunky sneakers for a touch of street-style vibe. The black leather pack not only adds a hint of sophistication but also allows you to carry your essentials in style.
For a more laid-back look, consider teaming up beige cargo pants with a crisp white tee and a brown leather fanny pack. This outfit can be ideal for a casual day out. Accessorize with a pair of aviator sunglasses and white sneakers for a touch of sporty chic. The brown leather pack against the neutral colors of the outfit will stand out, making it a focal point. Plus, the leather texture adds a touch of elegance to an otherwise casual look.
How to wear jeans and a fanny purse
Pairing jeans with a fanny purse can be a stylish and practical choice for any day. For a casual, chic look, consider wearing high-waisted mom jeans with a cropped white tee. Add a pop of color by choosing a red or neon fanny pack, worn across your chest for a modern twist. Complement this ensemble with white sneakers for a laid-back yet fashionable look. The fanny purse will not only add a fun element to your outfit but also serve as a hands-free option to carry your essentials.
For a more sophisticated approach, you may want to try a pair of black skinny jeans teamed with a black turtleneck. Pair this monochrome look with a sleek, black leather fanny purse worn around your waist. This approach gives you a minimalistic yet classy look, perfect for a night out or a casual business meeting. To complete the look, add a pair of black ankle boots and some delicate silver jewelry. The leather fanny purse not only enhances the chic factor of the outfit but also provides a practical solution for carrying your belongings.
How to wear matching pants with a belt bag
Matching pants with a belt bag can create a streamlined, coordinated look that is both stylish and practical. Start with a pair of high-waisted trousers in a neutral color like beige or black, and pair it with a matching belt bag. This creates a monochromatic effect that is modern and chic. For a pop of color, pair your ensemble with a bright top or blouse. Top off your look with a pair of stylish loafers or pumps for a refined touch. Remember, simplicity is key, so keep your look clutter-free for maximum impact. The belt bag not only adds a trendy touch but also offers a convenient hands-free solution for storing your essentials.
Check out the huge selection here.
Related Reading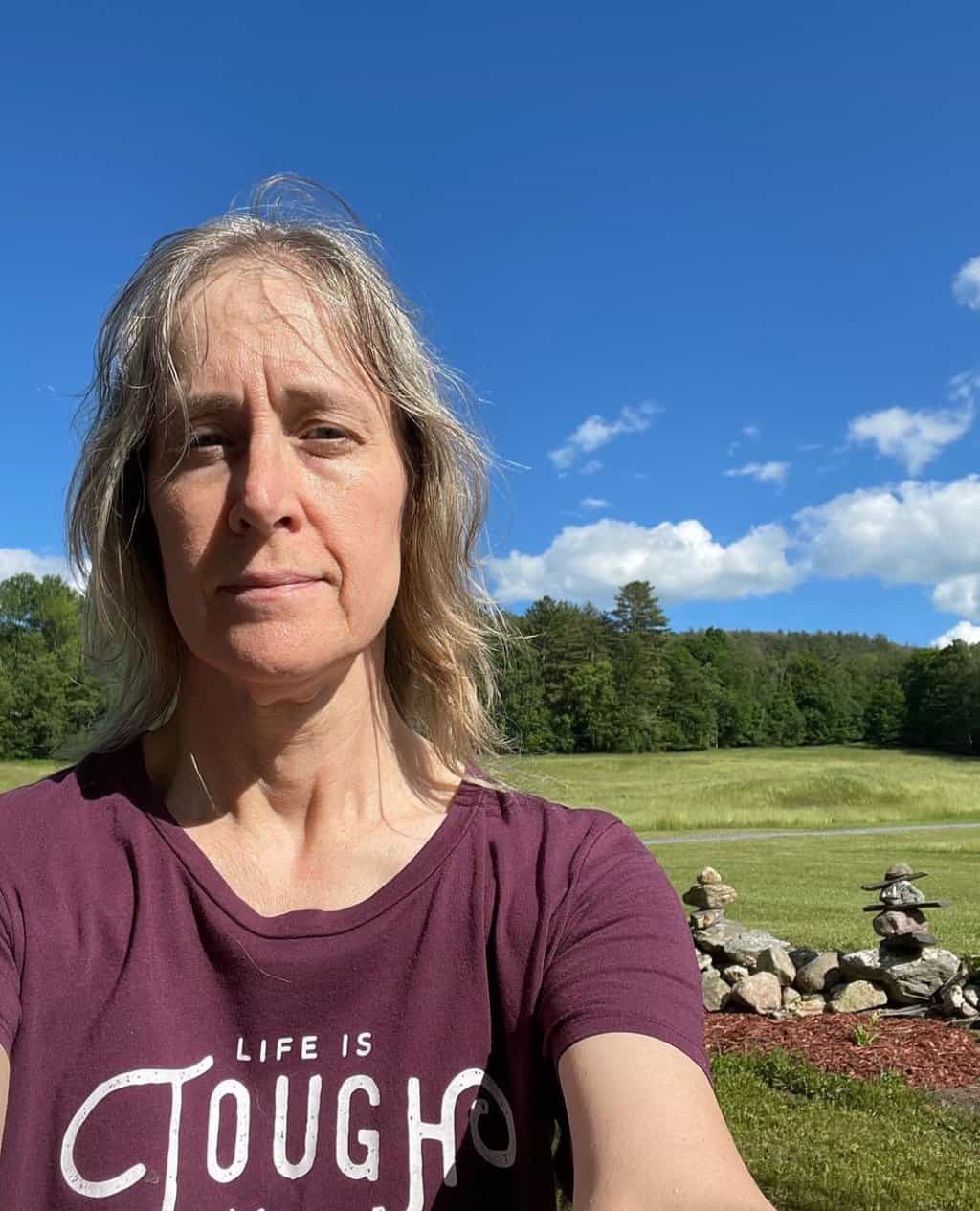 Ellen believes you can feel beautiful at any age and size. She shares healthy beauty and fashion information geared toward women over 40. She is a direct sales rep for several fashion and beauty businesses.