Last Updated on June 21, 2023 by Ellen Christian
There are ways to pamper yourself on a budget and you deserve it! I'd love to spend a weekend in Italy shopping at the outlet stores or even a day at the spa being pampered. Unfortunately, that won't be happening soon.
Posts may be sponsored. This post contains affiliate links, which means I will make a commission at no extra cost to you should you click through and make a purchase. As an Amazon Associate I earn from qualifying purchases.
15 Ways to Pamper Yourself on a Budget
That doesn't mean that I don't deserve to be pampered or need a little bit of me-time. It's important for everyone to be pampered occasionally and enjoy some downtime. So, pick a few of these ways to pamper yourself on a budget and get started today.
If you're on a budget, it can seem like taking a little bit of time to pamper yourself just isn't possible. There are plenty of ways to pamper yourself on a budget and I'm sharing 15 of them you can choose from.
Enjoy breakfast in bed
Even if you have to make it yourself and slip back into bed with a book and a cup of coffee, take the time to enjoy the downtime. Try to make it a little bit special if you can. Skip the cold cereal. Instead, try a fruit salad or an omelet.
Have a pampering evening ritual
A cup of tea, a scented candle, and some soft music can feel luxurious even if it is only for 15 minutes. Turn off the television. And, simply allow yourself to enjoy the silence. Here's some relaxing music to start with.
Make a body scrub
These can be expensive in the store, but they are so easy to make at home. Try my Cinnamon Apple Body Scrub. Or, you might want to try these Pina Colada sugar scrub cubes.
Pamper your hair
Returning moisture and shine to your hair can be as easy as coating your hands with coconut oil and rubbing them through your damp hair. Or, why not make your own hair conditioner with aloe vera.
Paint your nails
Buy the best polish you can afford so it lasts longer but even an inexpensive brand should last a few days with a topcoat. Or, if you have a few extra dollars, why not try Jamberry.
How do I pamper myself on my period?
Allow yourself an hour (or two) to do exactly what you want. Read a book and enjoy a latte. Take a walk on the beach. Sit outside in a lawn chair with a glass of lemonade. Just give yourself permission to relax.
Take a bubble bath
Locking yourself in the bathroom may be a challenge but try. Fill the tub up with hot water and your favorite bubble bath and try to forget about everything else.
You may want to try this herbal bath tea recipe and use that instead. It's so soothing and relaxing.
Buy yourself some flowers
They don't have to be expensive. If what you can afford is a $5 bouquet at the grocery store, go with that. If you absolutely cannot afford to buy flowers, try picking your own instead.
Get your glam on
Put on your nicest outfit and do your makeup. Add a few spritzes of your favorite perfume. Even if you're just staying at home, allow yourself the luxury. You don't have to go out to pamper yourself on a budget.
Have a picnic
Pack a lunch and enjoy it in the park or go all out and pack a picnic basket and take your sweetie or your best friend. If it's cold outside, pack a lunch and spread a blanket in the living room and pretend.
Take the afternoon off
Swap sitting with your best friend if you need to but take an afternoon to ride your bike, window shop at the mall or just curl up on the couch with your favorite movie. This is one of my favorite ways to pamper yourself on a budget.
Learn something new
You can often find free classes at the local senior center or library. Learn to paint or ballroom dance or speak German. Just be sure to pick something that sounds like fun to you.
Be a kid again
Watch cartoons. Go for a walk in the rain and jump in puddles. Have a snowball fight. Just act silly for a while even if no one else gets to see. Don't worry about what others think.
Visit a makeup counter
If you're lucky enough to have a beauty store that offers free facials or makeup samples, stop there for a little pampering. Just don't allow yourself to buy anything that isn't in your budget. This is one of my favorite ways to pamper yourself on a budget because it feels like you've gone shopping.
Things to treat yourself with
Let yourself splurge on a small treat whether that's a latte or an ice cream cone. You don't need to buy a large one with all the extras. Just find a little treat that's affordable for you and enjoy.
More ways to pamper yourself on a budget
How do you pamper yourself on a budget?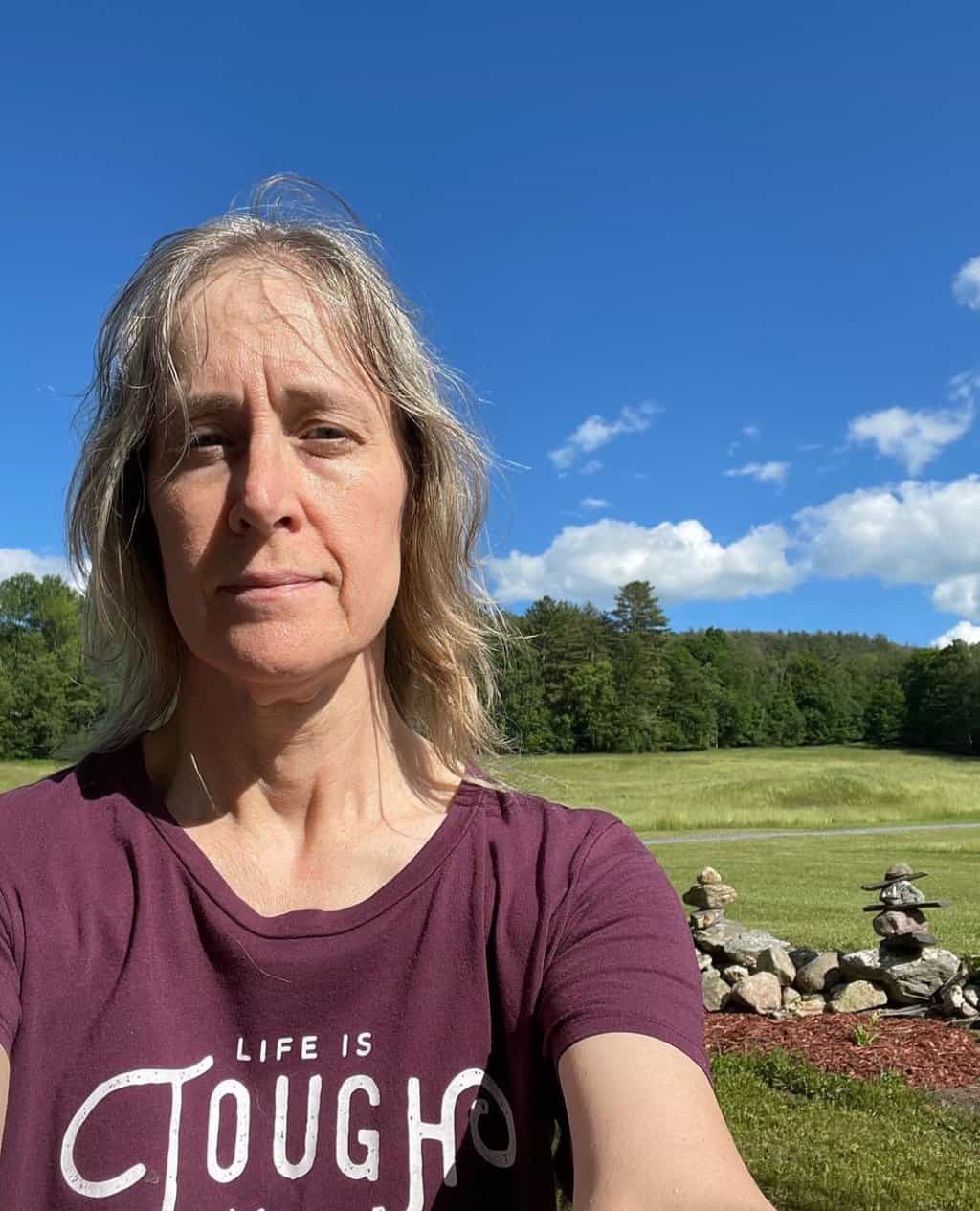 Ellen believes you can feel beautiful at any age and size. She shares healthy beauty and fashion information geared toward women over 40. She is a direct sales rep for several fashion and beauty businesses.