Last Updated on August 18, 2022 by Ellen Christian
Are you searching for split ends treatments? I have fairly fine, thin hair to begin with. It's not the easiest to manage. Split ends just make it all the more difficult to get my hair to look the way I want it to. Split ends can leave your hair frizzy and flyaway and that's not a great look for anyone. But, there are things you can do!
Posts may be sponsored. This post contains affiliate links, which means I will make a commission at no extra cost to you should you click through and make a purchase. As an Amazon Associate I earn from qualifying purchases.
Split Ends Treatments and Causes
There are a number of things that can cause split ends including excessive heat styling and color treating your hair. Since I use a blow dryer every day and regularly highlight my hair, you can see why this is an issue. When your hair dries out, the ends are more likely to split. Once split, it's very difficult to repair. Supporting healthy hair with VIBRANCE Hair Growth Vitamins will help support the health of your hair during this process.
How to fix split ends
You cannot really fix a split ends. The best thing to do is to have your hair cut to remove them. And, then take steps to prevent them from coming back. But, there are a few things that you can do to help the health of your hair.
Get your hair cut regularly. If left unattended, the hair will continue to split up the shaft. Cutting off the split end is one of the best ways to prevent it from spreading.
Wash your hair every other day and not every day. Washing your hair every day can strip the moisture from your hair which encourages split ends.
Use a cushioned paddle brush with flexible bristles to brush your hair. Don't use brushes with hard bristles.
Always use conditioner when you wash your hair. When you apply it, focus mainly on the ends of your hair.
When you use a hairband to put your hair up, avoid those with metal strips on the band. The metal will snag at your hair, breaking it and causing split ends.
You can also try a keratin treatment for split ends. Keratin is a type of protein that may help strengthen your hair.

How to prevent split ends
Hair products with Brazilian nut oil can strengthen and repair split ends while preventing frizz and fly-aways.
When drying your hair, be sure to use a diffuser on the medium heat setting. Too much heat can be very damaging to your hair.
Take a supplement containing Biotin and MSM to encourage healthy hair growth. My choice is Vibrance by EU Natural.
What is biotin?
Biotin is also called Vitamin H. It is a water-soluble vitamin that helps your body convert food into energy. And it is thought to help with hair growth. Those with a biotin deficiency may experience hair loss. If you're interested in split ends treatments, one of the best things that you can do is to support healthy hair growth once you've removed the split ends.
As an added plus, biotin is also used to support healthy skin and nails. So, if you are having problems with nails that crack, split or break, using a supplement like Vibrance by EU Natural may help improve the condition of your nails.
MSM and hair health
MSM is a sulfur-rich compound that has been linked to hair health. It has been linked to hair strength and hair growth so it's a natural to pair with Biotin. Vibrance by EU Naturals contains both Biotin and MSM.
Think of Vibrance as a vitamin for your hair. It is 100% vegetarian. And, the easy-to-swallow soft capsules are completely free of fillers, binders, and artificial ingredients. They contain no gluten, wheat, or dairy. And, they are never tested on animals.
Supporting healthy hair
One of the best ways to keep your hair healthy and strong is to support healthy hair by taking VIBRANCE by EU Natural. I love knowing that it contains clean ingredients that are lab verified. And, it's made in the USA by medical and herbal professionals.
After about a month of taking VIBRANCE, you should see fewer problems with weak and brittle hair. And, after two months, you should see a noticeable improvement in your hair, skin, and nails. Improvement will continue as you take this daily supplement.
One bottle contains 60 capsules. And, you will take two capsules per day. Learn more about VIBRANCE Hair Growth Vitamins.
I'm definitely starting to see some improvement after a few weeks of taking VIBRANCE. And, I am looking forward to seeing even more progress after the full 30 days. Once you've dealt with your split ends I would highly encourage you to start taking a supplement like Vibrance to support healthy hair.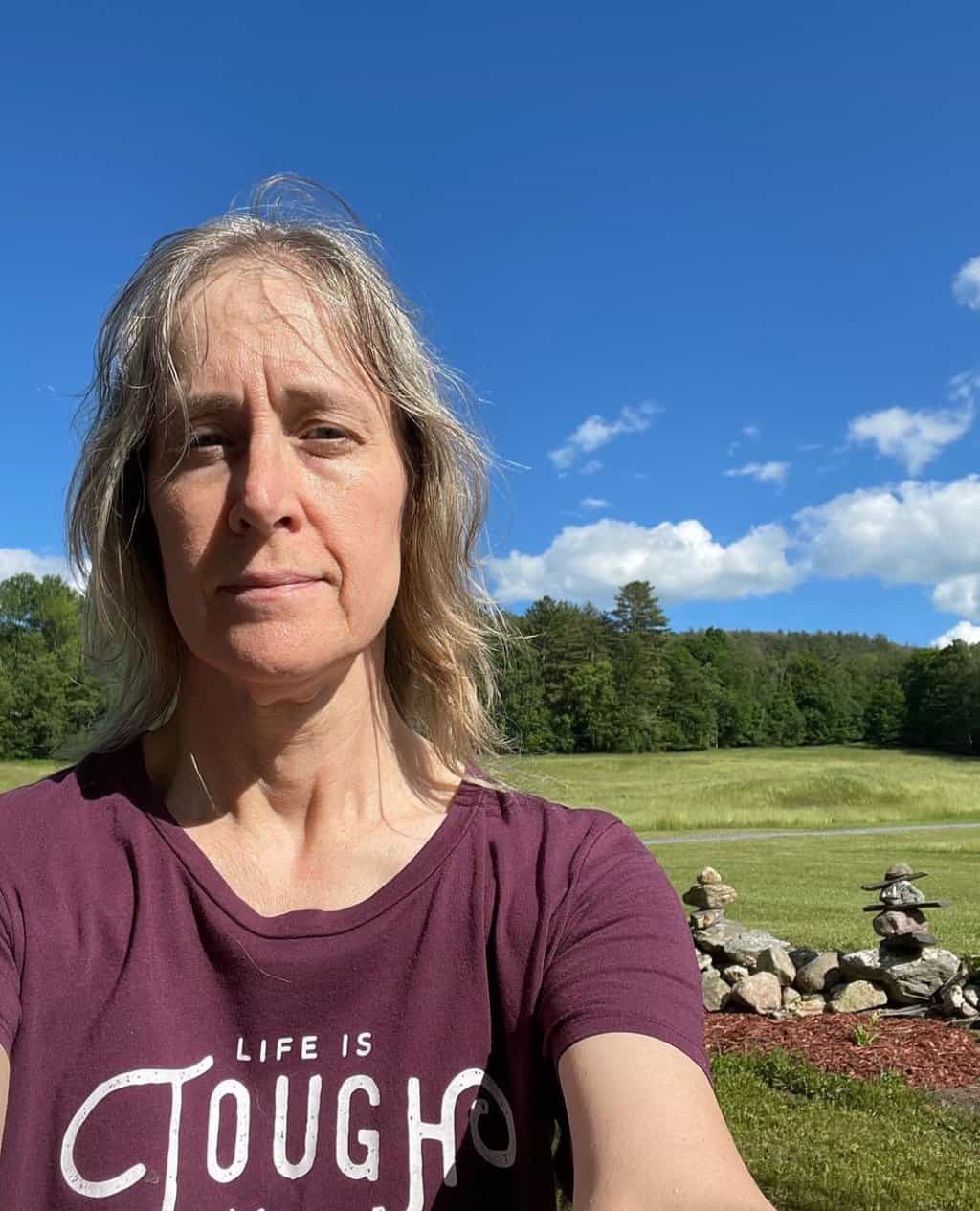 Ellen believes you can feel beautiful at any age and size. She shares healthy beauty and fashion information geared toward women over 40. She is a direct sales rep for several fashion and beauty businesses.