Last Updated on April 9, 2022 by Ellen Christian
I love wearing pearls. Nothing brings a touch of elegance to your outfit than a strand of pearls or a pair of pearl earrings. Many people save their pearls to wear with their favorite little black dress or pantsuit. That needs to change. Once you know how to wear pearls with jeans, you'll find yourself wearing them more often.
Posts may be sponsored. This post contains affiliate links, which means I will make a commission at no extra cost to you should you click through and make a purchase. As an Amazon Associate I earn from qualifying purchases.
How to Wear Pearls with Jeans
Pearls have been the jewelry accessory of choice for hundreds of years. Just imagine your favorite historical woman and chances are she was draped with pearls. I don't recall the last time I had reason to put on a cocktail dress and I often feel as though my pearls are being neglected for this reason. No worries, the latest fashion trend is pairing your pearls with a casual outfit like jeans. If you're wondering how to wear pearls with jeans, keep reading.
How to wear pearls every day
If you are pairing pearls with a simple outfit like a pair of skinny jeans and a black shirt, you can make a dramatic statement by choosing a double strand of pearls that falls mid decollete to draw attention without overwhelming. Wearing pearls with jeans can look many different ways.
When should you wear a pearl necklace?
You can wear a pearl necklace any time you want to! Pearls look stunning with jeans or a dressier outfit. Just be mindful of how you wear it. If your outfit is more colorful like a sundress or patterned or textured top, choose a single strand pearl necklace instead of a double strand.
Can I wear pearls and diamonds together?
Your pearls really should take center stage in your outfit so be cautious when pairing them with other jewelry especially those pieces that are flamboyant. If you choose a pair of pearl earrings, you really only need a simple gold chain for a necklace. Or, you can choose a tiny pearl of pearl earrings if you'd like to wear a statement piece with your outfit.
Distressed Skinny Jeans | Black Lace Tank Top
Michael Kors Selma Satchel Enzo Angiolini Leather Wedge Sandal
How to wear pearls (modern way)
Think outside the box when it comes to how to wear pearls with jeans. You can wear a pearl necklace as a bracelet, use it to accessorize a swept-up hairdo or be creative and knot a long pearl necklace to make it shorter. Don't feel limited. Pearls work just as well with dressy black jeans, heels and a silk blouse as they do with cut-offs and a casual t-shirt. Create your own look.
Experiment with different styles. Pearl necklaces are available as a collar, choker, in princess length, matinee length, opera length or as a rope or lariat. Try wearing more than one at the same time.
Different types of pearls
Remember that there are many different types of pearls. Everyone is familiar with the classic round white pearls. But, there are seed pearls, potato pearls, and freshwater pearls as well. Any of these can be worn with jeans or a dressier outfit. And, you have pearl necklaces, bracelets, brooches, earrings, and rings. There are many different possibilities when it comes to how to wear pearls with jeans.
Where can I buy pearls?
I've included links to a few popular pieces online if you'd like to shop online. But, don't feel limited when you're wondering how to wear pearls with jeans. You can visit a local jewelry store. Or, you can search through antique stores, thrift stores, and vintage clothing shops for unique pieces. I've found some truly stunning jewelry tucked away in a forgotten shop.
No matter what outfit you choose to wear your pearls with, you'll look and feel amazing. Somehow, pearls just manage to make me feel just a little bit more feminine and sophisticated than any other piece of jewelry does. When you're thinking about how to wear pearls as jeans, just consider how they can accent each outfit. You don't need to be limited by tradition.
If you love pearls, you might want to learn how to choose cultured pearls. Or, if you need more fashion inspiration, here are 10 more ways to wear pearls. If you're all about jeans and denim, why not learn more about how to wear jeans with a cardigan.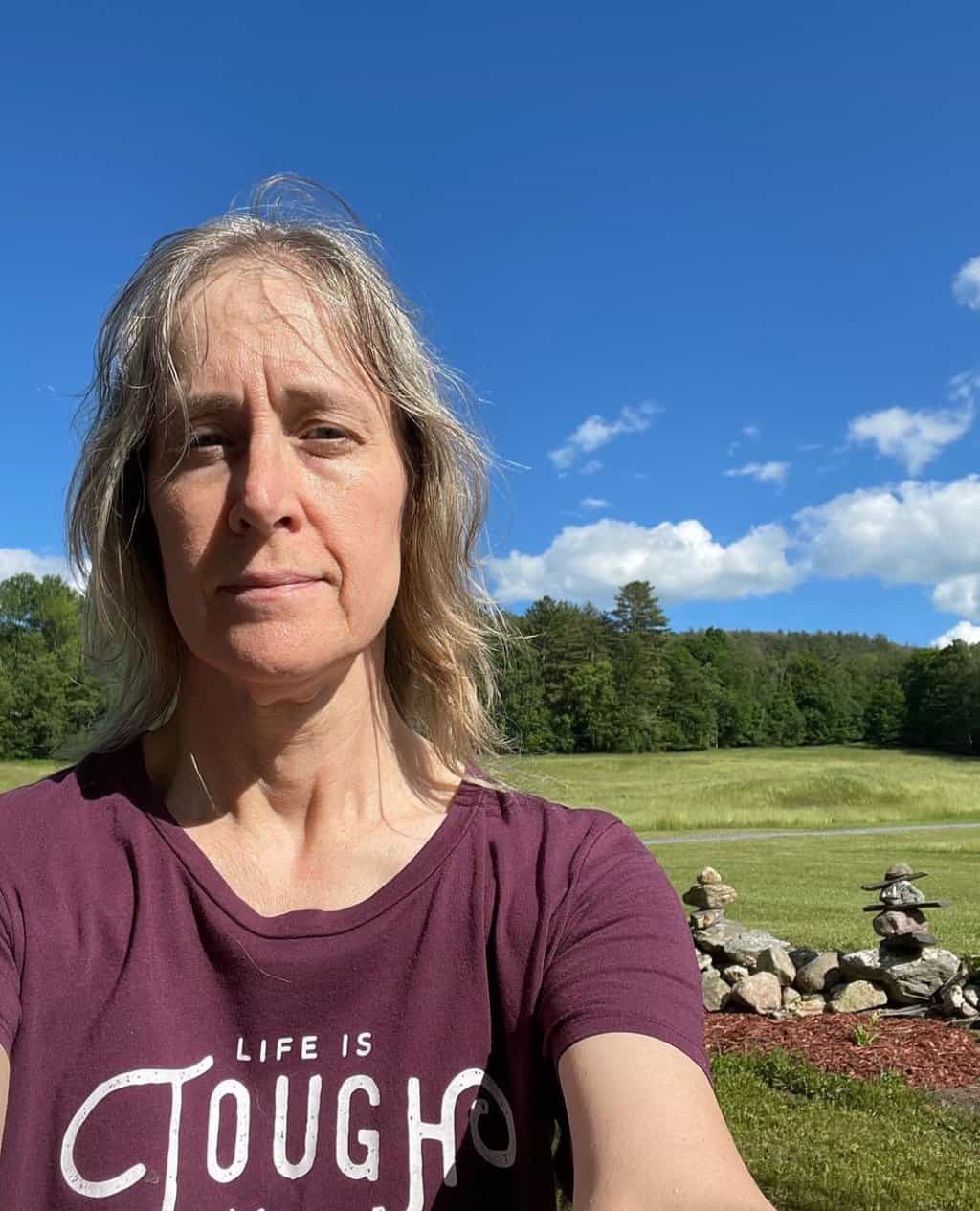 Ellen believes you can feel beautiful at any age and size. She shares healthy beauty and fashion information geared toward women over 40. She is a direct sales rep for several fashion and beauty businesses.