Last Updated on January 19, 2023 by Ellen Christian
Have you ever tried to remove product buildup? Learn how to remove hair product build up with this simple at home clarifying rinse.
Posts may be sponsored. This post contains affiliate links, which means I will make a commission at no extra cost to you should you click through and make a purchase. As an Amazon Associate I earn from qualifying purchases.
Remove Product Buildup From Hair
Last time I visited the salon, I decided that my hairstyle made me look old. I've had the same style for years and after flipping through a fashion magazine decided that I wanted to do something different but not too different. We decided to go with a sort of messy bob that the stylist assured me I could do at home with the help of hair gel.
I tried. I really did. In my defense, I have very fine, thin hair that doesn't cooperate. I had a few successful days where it didn't look that bad but most of the time
I think I looked like I stuck my finger in a light socket or stuck my head in front of a fan. It just wasn't me even with the help of a lot of hair gel.
What it did result in was a lot of hair gel that my shampoo wasn't removing. My hair just didn't feel right. It cooperated less than normal, and it lost the usual, healthy shine it has.
I realized that the gel I was using wasn't being removed completely from my hair by my shampoo.
Vinegar hair rinse
Vinegar is great for cleaning so I decided to try it on my hair to see if it would help remove product buildup. I filled a Mason jar about 3/4 full and added about 1/4 cup of white vinegar.
After washing my hair with shampoo, I slowly poured the vinegar water over my hair and ran my fingers through it. I then rinsed with warm water and conditioned as normal.
It took two days of rinsing with warm vinegar and water but it did remove all the product build up from my hair. My hair now feels soft and shiny and cooperates the way it used to.
Clarifying shampoos
Sure, I could have purchased a clarifying shampoo and had it done the same thing but this was much less expensive.
If you have dyed or highlighted hair, be aware that using this too much can remove the color from your hair. If you have blonde or light brown hair, it probably won't matter because vinegar lightens your hair but if you dye it a darker color, be aware of that.
How do you remove product buildup?
You may also like: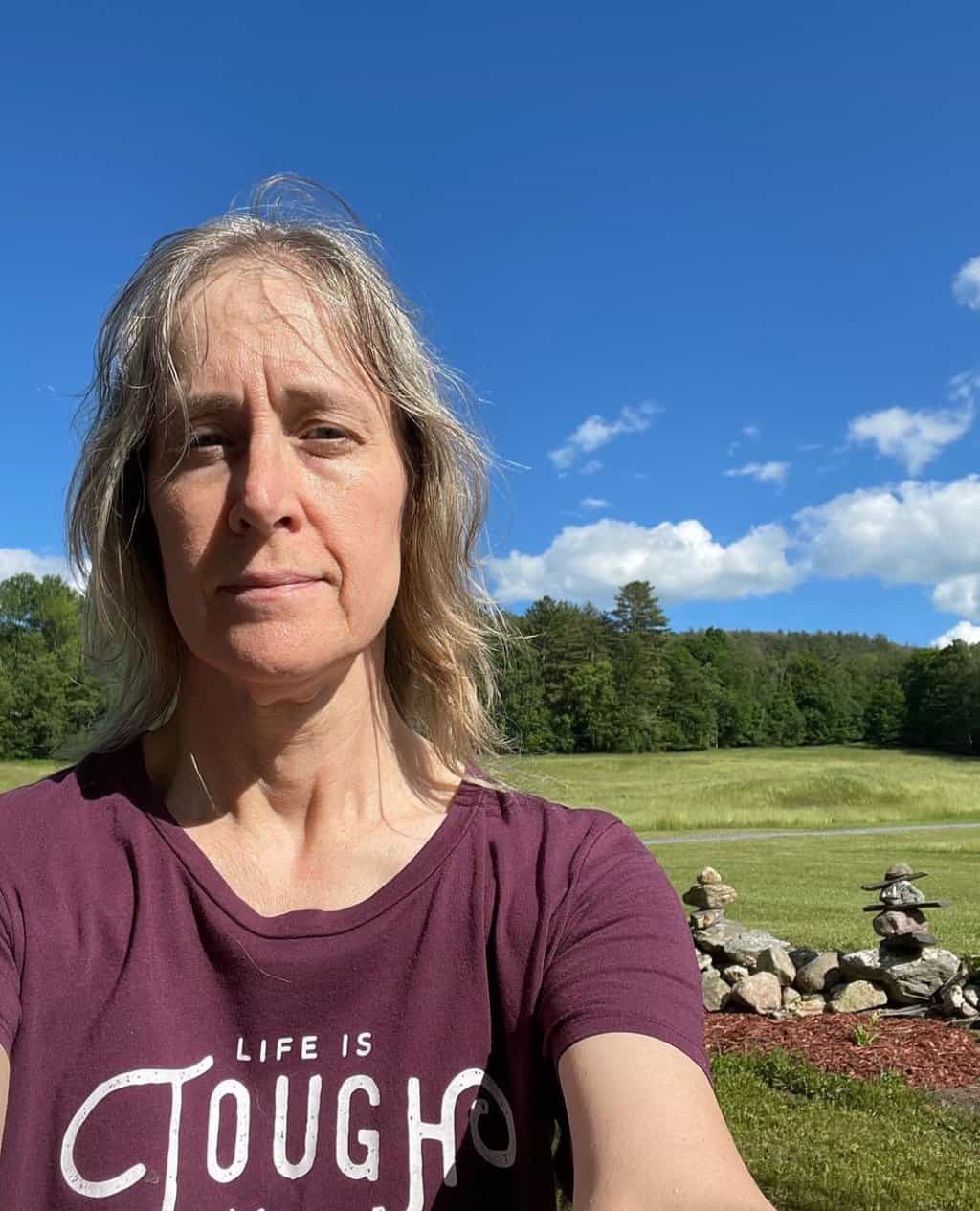 Ellen believes you can feel beautiful at any age and size. She shares healthy beauty and fashion information geared toward women over 40. She is a direct sales rep for several fashion and beauty businesses.