Last Updated on January 22, 2022 by Ellen Christian
Have you ever wondered how to get rid of brassy hair? Learn what cancels out brassy yellow hair to correct this problem.
Posts may be sponsored. This post contains affiliate links, which means I will make a commission at no extra cost to you should you click through and make a purchase. As an Amazon Associate I earn from qualifying purchases.
If you're like me, you may lighten your hair to disguise the fact that you're going gray. Occasionally, when you lighten your hair repeatedly, some of the highlights will turn a brassy yellow rather than a natural blonde. Since I really don't like brassy highlights, I've done a bit of research on how to get rid of them.
How to Get Rid of Brassy Hair
Brassy hair can really be caused by several things. Sulfates in hair care products, exposure to too much salt water or minerals, sun exposure, and a build-up of coloring products. No matter the cause, you should be able to tone down or get rid of brassy highlights using these tricks.
Purple Shampoo
When you color your hair, the dye is made up of a variety of different pigments. Brassy hair is caused by too much of the orange pigment building up.
Since purple is the opposite of orange, the purple shampoo will help to balance the orange pigments over time. This isn't a permanent switch. Try using this for two days and then using your traditional shampoo for two days until you get to the color you like.
I've used this brand successfully several times.
Use a Shower Filter
If you're using a city water supply, the culprit may be exposure to chlorinated water or water with too much iron. A good shower filter can remove the chlorine and iron from your water in the shower so it doesn't have the chance to turn your hair brassy. A clarifying shampoo or rinse can also help if this is the cause.
Apply a Toner
If you're hesitant to try to correct the color on your own, you can ask your stylist at the salon to apply a toner the next time you're there. A toner with a violet or blue base will help offset the brassy highlights.
You can always ask your stylist how to get rid of brassy hair and see what she recommends.
Apple Cider Vinegar
Apple cider vinegar is a natural way to get rid of brassy highlights. I'm not sure that I would recommend this method if you pay to color your hair, however, if the cause is product build-up or chlorinated water, then a good apple cider vinegar rinse will often help correct the color. Lots of people wonder how to get rid of brassy hair with vinegar and this method does work.
Do you have any other tried and true methods to get rid of brassy highlights?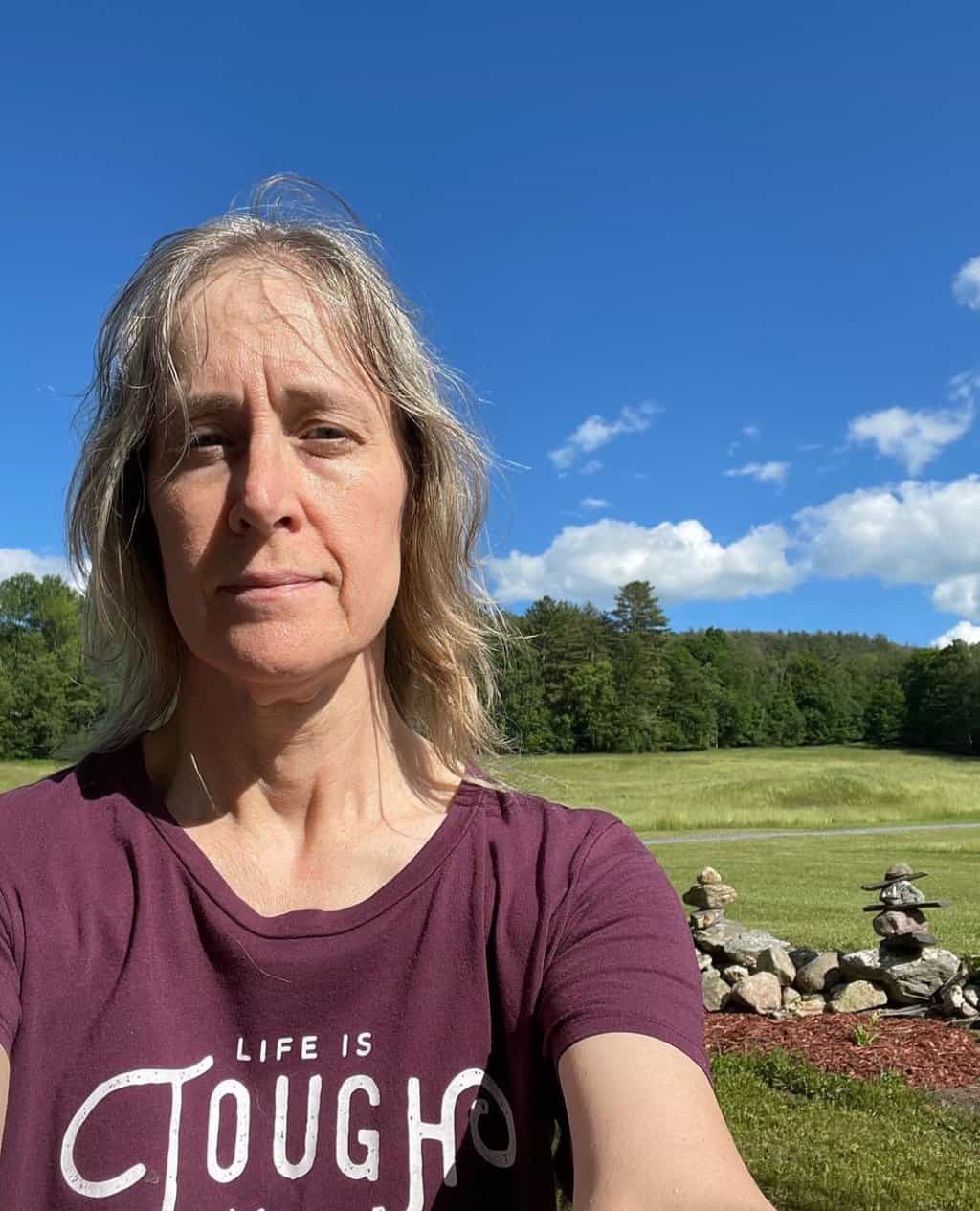 Ellen believes you can feel beautiful at any age and size. She shares healthy beauty and fashion information geared toward women over 40. She is a direct sales rep for several fashion and beauty businesses.