Last Updated on June 4, 2023 by Ellen Christian
Looking for easy nail polish designs for beginners? Check out this simple two-tone nail polish design that beginners can do easily.
Posts may be sponsored. This post contains affiliate links, which means I will make a commission at no extra cost to you should you click through and make a purchase. As an Amazon Associate I earn from qualifying purchases.
Easy Nail Polish Designs for Beginners
Sometimes it seems like all the nail tutorials I come across are too difficult. Lately, I have been sticking with simple accents or nail polish hacks that are mistake proof.
I've found that nude nail polish is much more forgiving for my complexion than darker colors. You can make a little mistake with a nude polish, and it won't be glaringly obvious.
Nude polishes also go with more outfits than some other colors, and I'd rather not have to change my polish every day.
If you are using polish on your nails regularly, I really recommend that you use this hand oil on your nails and cuticles. It has made a world of difference.
I started with two base colors and a topcoat (101 Top Coat) from the new Sally Hansen Miracle Gel™ line:
So, I started with a base of 610 Cream of the Crop. I love this color. It's the perfect nude that can be worn alone or as the base for a design. I needed three coats to get a good, solid color.
After that, I added the topcoat to activate the "2x volume top coat." Best of all, there is no UV light or lamp needed with this polish. Look for it at Sephora.
Tips for wearing nude polish
One of the easiest ways to make a nude polish stand out is to pick one finger to do a different color. Many people choose their ring finger, but you can do any finger you like.
I chose my pinky finger and did a coat of Totem-ly Yours followed by a coat of the topcoat. I only needed one coat of 640 Totem-ly Yours to get great coverage. Both of these shades are part of the Tribal Vibe collection.
If you want a bit more than one nail a different color, you can put a piece of blue painter's tape over half your nail lengthwise and paint a quick coat of polish on the exposed half.
Quickly remove the tape and allow to dry completely. Follow up with another topcoat.
If you're looking for easy nail polish designs for beginners, I hope that you'll try this one.
Bestseller No. 1
This product presentation was made with AAWP plugin.
What polish do I need for these designs?
The Tribal Vibe collection adds seven new sun-baked shades to the permanent lineup: Cream of the Crop (ivory with a hint of warmth), Tribal Sun (fiery coral like the setting sun), Rhythm & Blue (mirrors the hue of a bright blue sky), Totem-ly Yours (an appealing dusty rose), Per-Suede ( the color of rich reddish leather), Terra-Coppa (melds the gleam of copper with the earthy appeal of pottery) and Buffalo Nickel (a cool, classic silver white).
Another new collection, Boho Chic, brings together seven festival-ready saturated shades for free spirits everywhere: Rhapsody Red (updates classic cardinal red with a blue undertone), Tipsy Gypsy (a bubbly, bright pink), Boho a-Go-Go ( a deep, creamy eggplant), Beatnik (statement-making cobalt), Mintage (a medium-toned mint), Fish-teal Braid (an aquatic turquoise), Miss Wanderlust (packs colorful glitter into a soft stunning coral.
In addition, limited-edition duo packs pair the new Miracle Gel™ top coat with one of six summery colors: Blue Hue (a subdued, milk-glass blue), Teal Twin (a dark gemstone teal), Geo-Mint-ric (vibrant spearmint), Get it Bright (the color of freshly sliced watermelon), Block Party (a Tigerlily orange, tinged with coral), Up the Ante ( a medium-toned plum).
Best nail polish for beginners
The new Miracle Gel™ Top Coat, limited edition duo packs, Tribal Vibe collection, and Boho Chic collection are available beginning July 2015 at chain drugstores and mass retailers nationwide.
Miracle Gel™ Color Coat and Top Coat cost $9.99 each, and the limited edition duo pack costs $14.99.
More easy nail designs for beginners
Here are a few more nail polish designs for beginners along with my favorite style posts.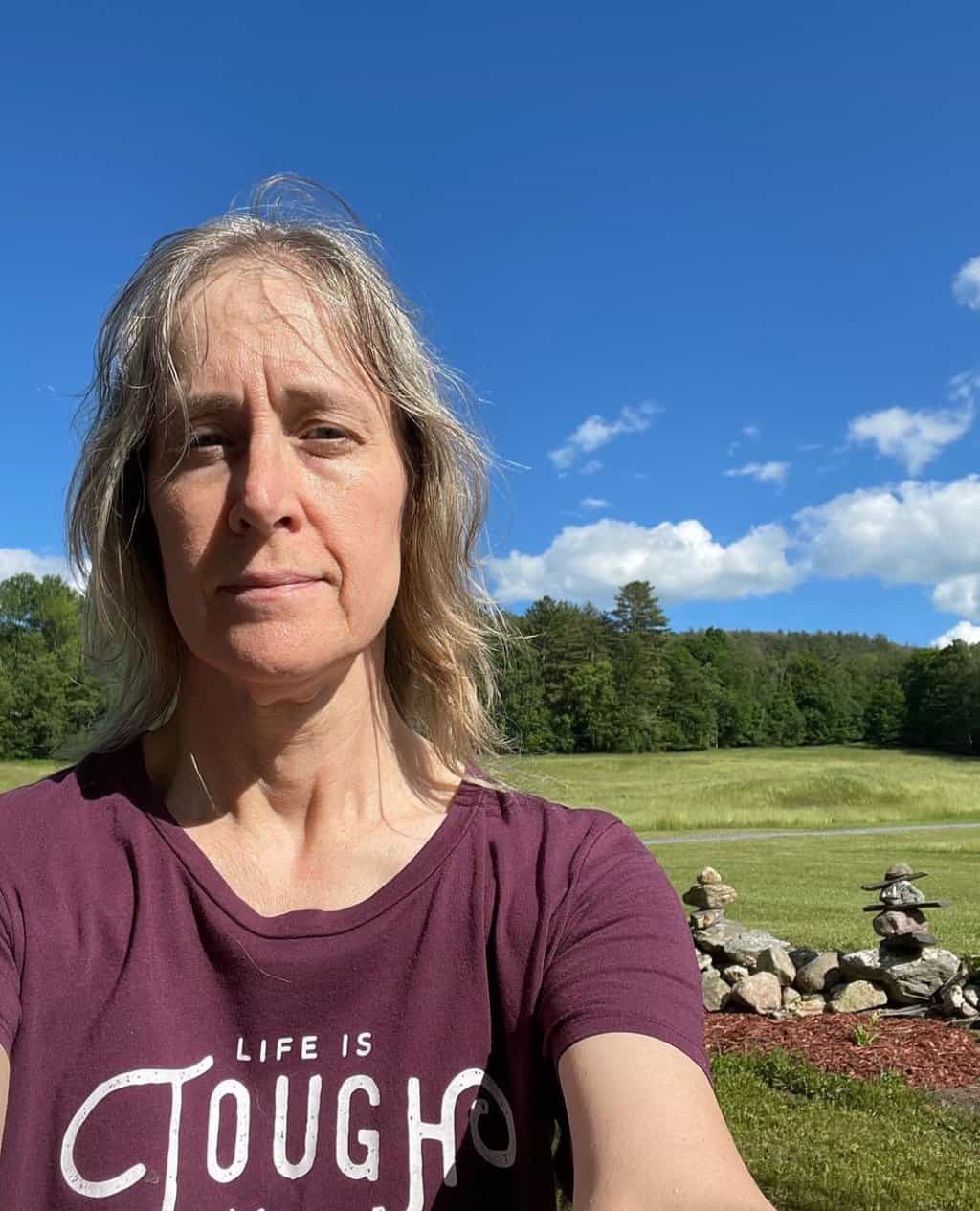 Ellen believes you can feel beautiful at any age and size. She shares healthy beauty and fashion information geared toward women over 40. She is a direct sales rep for several fashion and beauty businesses.