Last Updated on August 1, 2023 by Ellen Christian
Have you ever tried to find designer clothes on a budget? It can be like looking for a needle in a haystack. Check out these tips.
Posts may be sponsored. This post contains affiliate links, which means I will make a commission at no extra cost to you should you click through and make a purchase. As an Amazon Associate I earn from qualifying purchases.
Designer Clothes on a Budget
Sometimes, all you find left on the rack is the size 0 tank top in neon green leftover from last year's collection. Since I try to keep my wardrobe as interchangeable as possible, that doesn't really work for me.
I'm the first person to admit that I'm picky about my clothes. I like certain brands and certain styles, and I'm very unlikely to wear something that I don't love. That said, I have a clothing budget that I prefer to stick to without sacrificing quality.
Swap.com recently asked me to take on the challenge of finding a complete outfit – head to toe – while staying within a $100 budget. I've never been one to turn down a shopping challenge so I agreed to try.
Swap.com is the fastest growing online consignment and thrift store in the United States. With over 1,000,000 unique items available from their inventory, they offer the largest selection of used baby, kid's, maternity, women's and men's clothes and accessories at great prices up to 95% off retail prices.
One of the things that I really enjoyed about shopping on Swap.com was how easy it was to find just what I was looking for. I could narrow down my search by size and item – so size 8 jeans or size large sweaters.
But, I could also narrow down my search by the designers I wanted and by the condition of the item. For example, I could easily find all size large shirts by Saks Fifth Avenue that were new with tags.
Then, it was simply a matter of scrolling through the items and looking for colors and styles that I was interested in. I wasn't originally sure if I would be able to put together an entire outfit including shoes for $100 but I did it and was super impressed with what I found. Here's a breakdown of what I'm wearing.
Banana Republic Jeans – size 8 long (new with tags) $13.30
Saks Fifth Avenue Shirt – size large (new with tags) $8.40
Maurices Vest – size large (new with tags) $6.60
Woolrich Booties – size 9 (new with tags) $56.60
So, you can see by my breakdown that I more than managed to stay within my $100 budget AND even have a bit leftover just in case I wanted to get some cute pajamas or a pair of fuzzy slippers. I honestly could have gotten a couple outfits if I hadn't fallen in love with those booties.
Have you ever shopped at Swap.com? Sign up today and start shopping for designer clothes on a budget. Here are some tips on home dry cleaning solutions for your clothes.
Related Reading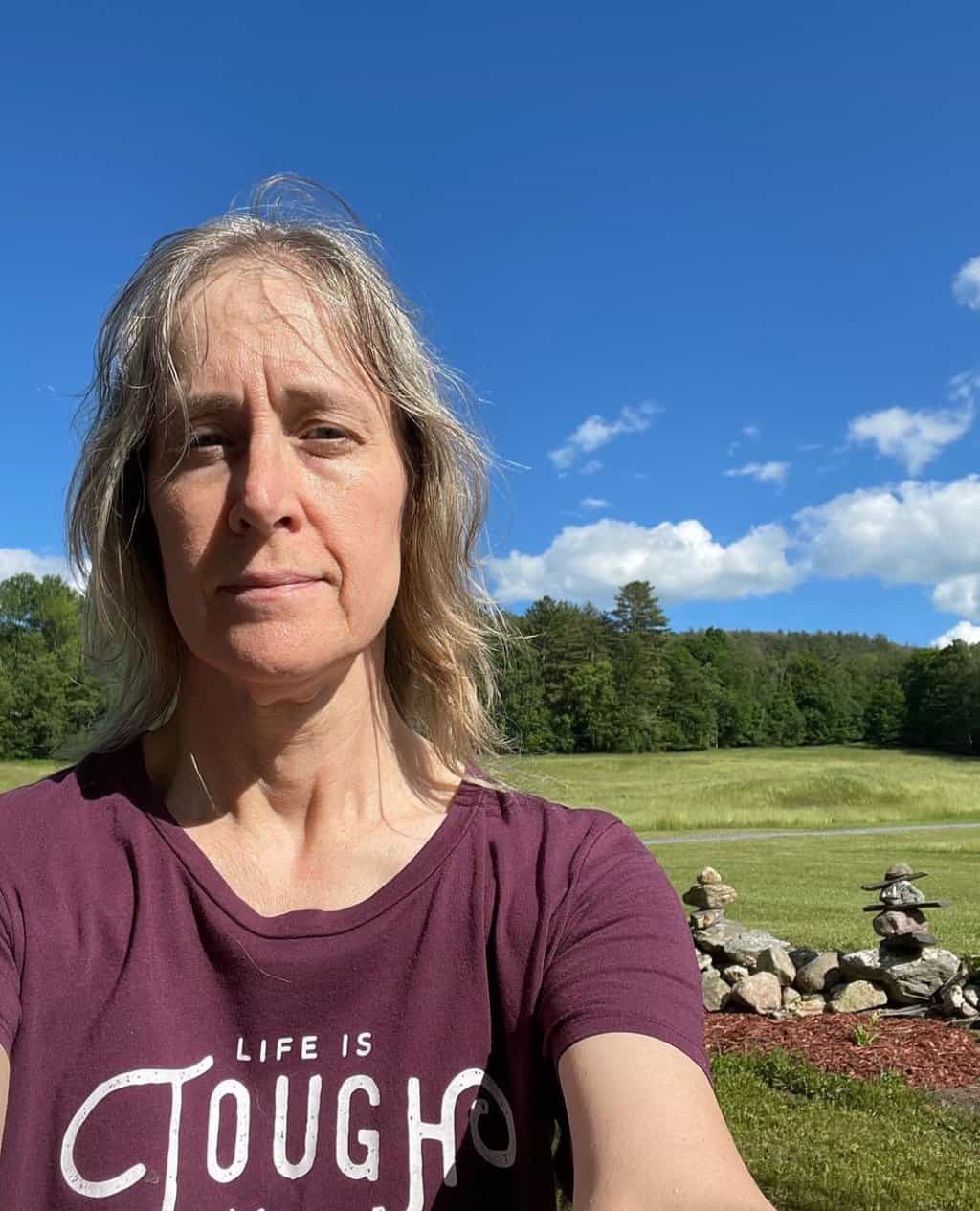 Ellen believes you can feel beautiful at any age and size. She shares healthy beauty and fashion information geared toward women over 40. She is a direct sales rep for several fashion and beauty businesses.