Last Updated on July 31, 2023 by Ellen Christian
Have you been trying to figure out how to get clear healthy skin? Check out these simple skin care tips for women over 40.
Posts may be sponsored. This post contains affiliate links, which means I will make a commission at no extra cost to you should you click through and make a purchase. As an Amazon Associate I earn from qualifying purchases.
How to Get Clear Healthy Skin
Did you think once your teenage years were behind you that clear skin would just happen? If you're like many women, it isn't that simple.
Our complexion can change depending on many things in our lives including our diet, hormones, the skin care products we use and even stress.
Healthy skin is just a small part of an overall healthy lifestyle. As we age, our hormone levels change, and that has an impact on our skin health.
Most women by their mid to late 40s are in perimenopause – that stage between the reproductive and non-reproductive years. Our bodies are still producing hormones, but the levels are much lower than when we were younger.
As estrogen fades, our skin loses collagen which has an enormous impact on how healthy our skin looks. Our skin begins to become thinner, drier and more wrinkled. Here are a few things you can do to improve your skin.
Drink More Water
This tip is an important tip to follow no matter what age you are. Water can help remove toxins from your body, help you feel full longer and help your digestion.
As important as drinking more water is to our overall healthy, it's surprising how many people don't drink the suggested eight 8-ounce glasses.
Remove Makeup
Never go to bed with your makeup on. Give your skin time to breathe and remove oils and bacteria by removing makeup each night.
You should remember to use a gentle toner and cleanser made for your skin type.
Healthy Foods
Certain foods contain more nutrients that your skin can use than others. Try adding more healthy foods to your diet including salmon, chia seeds, sweet potatoes, almonds, citrus, kale, and pumpkin.
These foods are rich in Omega-3s and citrus which are both great building blocks for healthy skin.
Always Moisturize
As our skin becomes drier, it's even more important to remember to moisturize each morning and each evening. Remember to use a day cream with an SPF to protect your skin from the sun.
Give the eye area a little bit of extra attention to avoid crows feet by using an eye cream.
A seed is one of nature's most powerful creations, it's the source of life itself. Avon NutraEffects has harnessed this power into its breakthrough Active Seed Complex.
The complex is made with Chia Seeds which are used as the hydrating base ingredient across all of the products within the range.
The powerful hydration quality comes from the blend of Chia Seeds which can hold up to 12x their weight in water and are rich in omega 3 fatty acids.
The collection includes:
Avon NutraEffects Active Seed Complex Hydration Daily Cream SPF15 and Gel Night Cream ($18.00 each)
Formulated with the antioxidant-packed Chia Seed, which is one of nature's superfoods and known for its ability to hold moisture, these deeply hydrating creams improve texture and provide 48-hour hydration to soften dry, rough skin. Designed for dry to normal skin.
Key Ingredient: Chia Seed
Benefit: Hydration
Result: Dramatically improves appearance of rough, dry skin*
Avon NutraEffects Active Seed Complex Balance Daily Cream SPF15 and Gel Night Cream ($18.00 each)
Made with a formulation of Chia Seed and specialized mattifying powders working together to reduce oil, minimize the appearance of pores, and help keep skin balanced and shine-free. Designed for combination to oily skin.
Key Ingredient: Chia Seed and Mattifying Powders
Benefit: Balance
Result: Dramatically reduces the appearance of pores*

Avon NutraEffects Active Seed Complex Radiance Day Cream SPF20 and Night Cream ($18.00 each)
Designed to rejuvenate dull skin, even out skin tone, and restore the complexion's natural glow, these radiance-boosting creams are formulated with Birds of Paradise Seed, an ingredient known for its ability to brighten and reduce the look of pigmentation.
Key Ingredient: Birds of Paradise Seed
Benefit: Radiance
Result: Reduces the appearance of discoloration**
Avon NutraEffects Active Seed Complex Ageless Multi-Action Day Cream SPF20, Night Cream, and Eye Cream ($18.00 each)
These anti-aging products are all fortified with pomegranate extract, which is known for its powerful age-defying properties and packed with vitamins and antioxidants. All three creams firm skin, nourish the complexion and reduce the appearance of fine lines and wrinkles.
Key Ingredient: Pomegranate Extract
Benefit: Combats signs of aging
Results: Skin looks and feels younger; youthful fullness is restored**
Visibly diminishes the look of crow's feet (eye cream)**
You can buy Avon products exclusively from your Avon representative.
Now that you know how to get clear healthy skin, which step will you try first?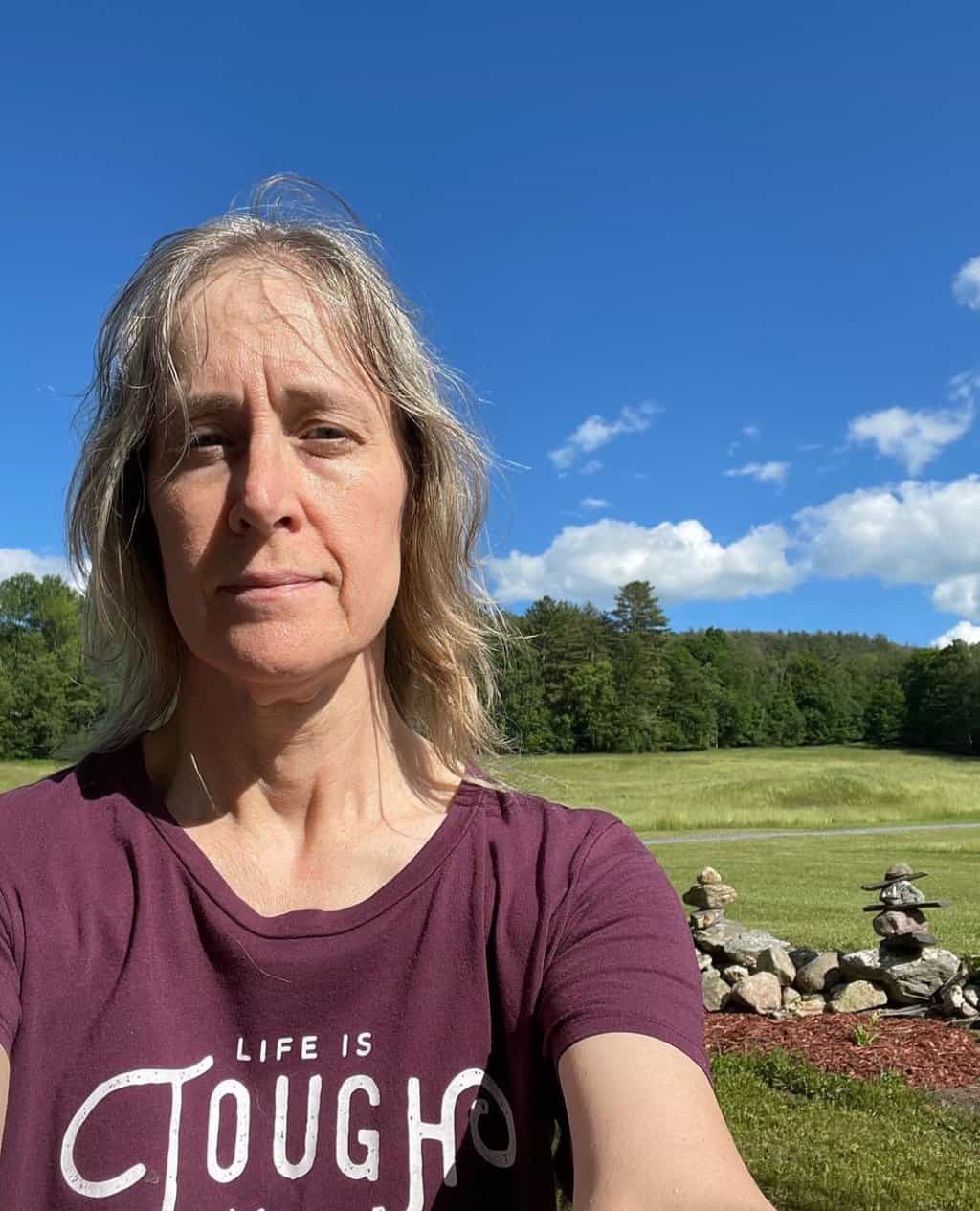 Ellen believes you can feel beautiful at any age and size. She shares healthy beauty and fashion information geared toward women over 40. She is a direct sales rep for several fashion and beauty businesses.