Last Updated on April 21, 2023 by Ellen Christian
Need help choosing the perfect gloss? Remember that perfection is ten percent inspiration and ninety-nine percent perspiration. So searching for the lip gloss that best suits your lip color and lip tone takes patience, perseverance and a little (just a little) bit of luck. Hopefully, these tips will help you discover the lip gloss that best suits you.
Posts may be sponsored. This post contains affiliate links, which means I will make a commission at no extra cost to you should you click through and make a purchase. As an Amazon Associate I earn from qualifying purchases.
Choosing The Perfect Gloss
Many women feel that you shouldn't leave home without something on their lips whether that is lip gloss, lip stain, or lipstick. Whether you agree with that or not, choosing the perfect gloss will help you get the best gloss possible.
Why not check out Color Your Shine Lip Gloss.
1. Be open, do not forget to experiment!
There are many brands of lip gloss and the prices of each vary. A $7 lip gloss bought at a neighborhood drugstore is not necessarily inferior in quality compared to an $18 Lime Crime lip gloss. Your lips will appreciate the texture, smoothness, silkiness of the gloss or feel its heaviness, stickiness, or icky-ness. They don't care about how much the lip gloss cost or where it was purchased.
Though high-end lip glosses at times do offer a super-glossy feel that glides on your lips, there are also less expensive lip glosses like Bonne Bell which could give the high-end brands a run for their money. A label is not everything. Sometimes, a great find could be found in dollar stores. Try your luck, win or lose, it's all worth a dollar. But, if buying in a drugstore or at Wal-mart, make sure that extensive research has been done on the lip gloss product you are considering buying since drugstores offer no testers.
2. A Gloss Is Not Forever
Here are a few things to keep in mind when choosing your lip gloss.
Reapply to preserve the dye
Some brands, even the best ones, fade off after a few hours
Some people really do not like the feel of a heavy gloss
Judge by your lip color not anyone else's

3. Lip Gloss Selection Tips
Make sure to choose a lip gloss based on the lip color you have since the color of your lips automatically affects the color of the gloss applied on it. Never choose based on how good or bad a lip gloss looks on Jennifer Anniston or Angelina Jolie. Jennifer has thin pale lips while Angelina has full pucker-up ones. Naturally, your lips are not the same as theirs.
Lip gloss colors appear differently on different kinds of people. Your lip color plays an important part because your natural lip color will shine through. So does your natural lip tone and the pigmentation of the lip gloss. Clearly, this is as unique, individual and personalized as it could be.
4. Not All That Glitters Is Good
No matter how great it looks, make sure that the lip gloss put on the lips feels comfortable, as if it's almost like it wasn't there. Lip gloss glitter that feels gritty or sharp should not be worn. Do not be afraid to return it to the store and politely explain to the store clerk or – preferably – the store manager your problem. It should be exchanged for another less grittier tube. But if the same trouble persists maybe it is time to change to a different brand, specifically one that has not too much glitter that it hurts.
Be realistic, lip gloss gives lips a smooth shimmer, it does not provide anyone with kissable cottony-soft lips. Lip balms do that. Balms are not shiny. But it makes lips feel supple. Apply a balm over the lips first before putting on a lip gloss, this is to moisturize the lips. Gloss is supposed to be – you've guessed it – glossy. If it does not, head to the shop or store where you got it and return it.
Related Reading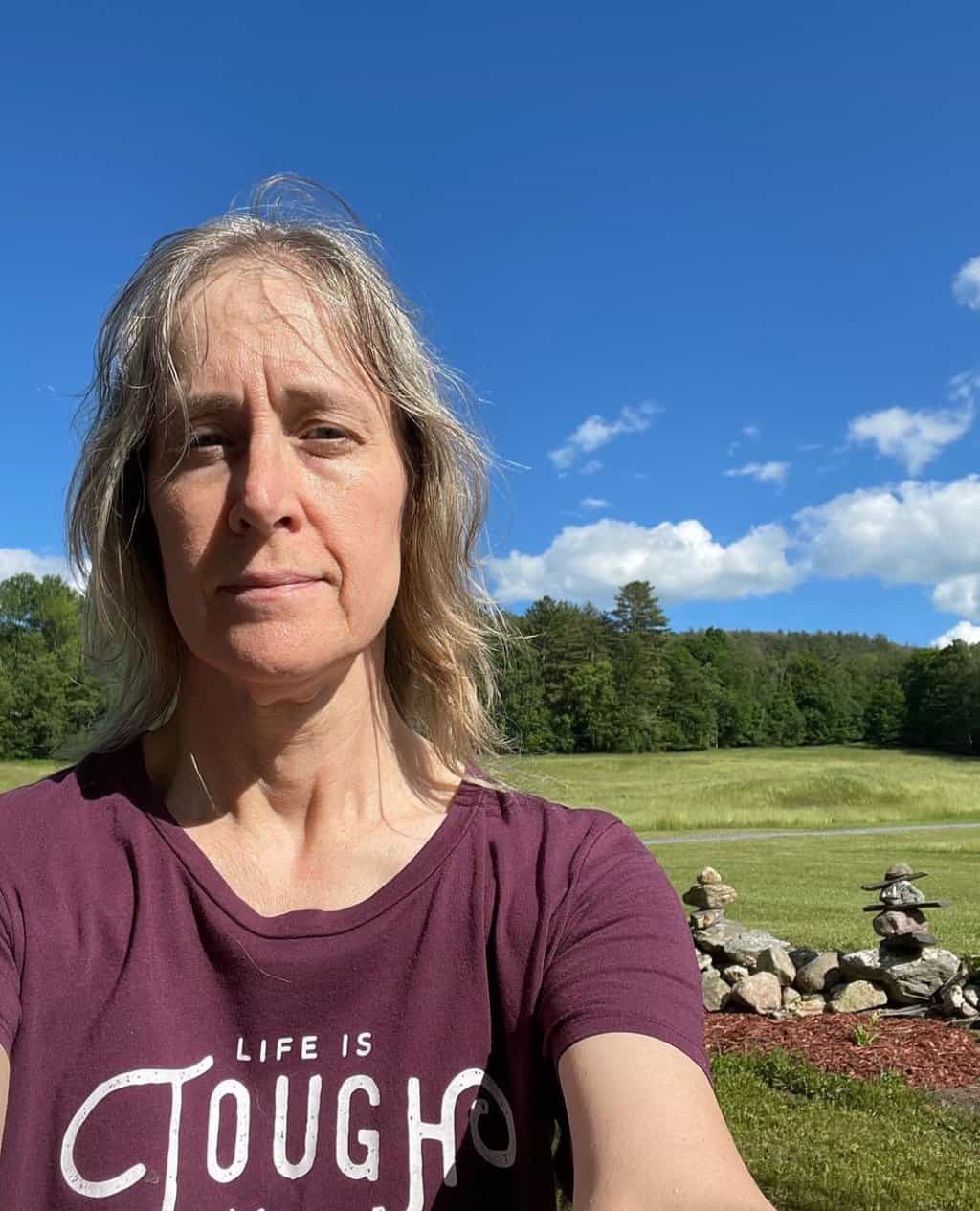 Ellen is a busy mom of a 24-year-old son and 29-year-old daughter. She owns six blogs and is addicted to social media. She believes you can feel beautiful at any age and any size. She shares healthy, realistic beauty and fashion information geared toward women over 40. If you'd like to work together, email info@the-socialites-closet.com to chat.