Last Updated on February 11, 2023 by Ellen Christian
If you'd like to change up your makeup routine a bit, I'm sharing my thoughts on the best mineral based makeup and usage tips. If you haven't tried mineral makeup or you're hoping to swap brands, I hope you'll keep reading.
Posts may be sponsored. This post contains affiliate links, which means I will make a commission at no extra cost to you should you click through and make a purchase. As an Amazon Associate I earn from qualifying purchases.
Best Mineral Based Makeup
Mineral make-up is here to stay! Whether you've been using it for a while or are thinking of buying it for the first time, it's important to know how to apply it. Applying it can seem daunting at first and may require some practice to perfect. The right tools and techniques are key to achieving a flawless complexion.
Most mineral make-up brands will offer step-by-step or video instructions when you buy their products. If you buy mineral make-up from a store or make-up counter, make sure to ask for instructions on how to apply it. Take the time to read or watch the instructions and learn the techniques. It'll make all the difference!
The Brushes
Depending on whether you're using your mineral make-up as a concealer or foundation, you will need to use a different brush to apply it.
To apply mineral make-up as a foundation, you will get the best results with what is commonly referred to as a Kabuki brush. These are similar to a powder or blush brush, but with a short, stubby handle and firm, full bristles. Mineral make-up is applied with a buffing motion, so the short, stubby handle is easier to hold and maneuver while the short, full bristles allow for even coverage.
To apply mineral make-up as a concealer, you can use your fingers (for undereye circles or areas needing more coverage) or a concealer brush (firm, narrow bristles with a rounded tip) for the undereye area or lip brush (short bristles that come to a tip) for blemishes and around your nostrils.
Mineral make-up brands will often sell brushes along with the make-up, but quality can vary. You may have to try different Kabuki-style brushes to find the one you like best.
Brands like Neutrogena and L'Oréal sell their products with built-in brushes for portability and easier application.
The Motion
Due to the loose powder texture of mineral make-up, it may be tempting to just dab it on as you would with loose powder, but don't! Mineral make-up is much less translucent than loose powder and is meant to be worn as a foundation, so you need to apply it sparingly and build it in stages to achieve the ideal look.
Here is how to do it:
Here are some tips to apply the best mineral based makeup.
Spill a small amount of product onto a tissue. You don't need much and can always add more later.
Take your Kabuki brush and dab it into the powder. Rotate the bristles down into the powder, working the product up into the brush. You want to get the powder into the bristles rather than sitting on the tips. When there's no powder visible on the tips of the bristles, you're ready to apply it.
Starting at the center of your face (your forehead is a good place to start) buff the brush against your skin in a circular motion, working towards the edges of your face.
Continue to buff until you need to add more product. You should only need to add more once or twice during the application. Less is more!
The buffing motion is key to flawless application. It works the minerals into your skin so they adhere and blend it out so that its the same consistency everywhere on your face.
To use the mineral make-up powder as a concealer, simply dip your concealer brush or finger into the powder and apply it to the area you wish to conceal. If it's your undereye, be very gentle when applying it. You can use the Kabuki brush afterward to smooth out any excess in the area.
Best mineral based makeup brands
Related articles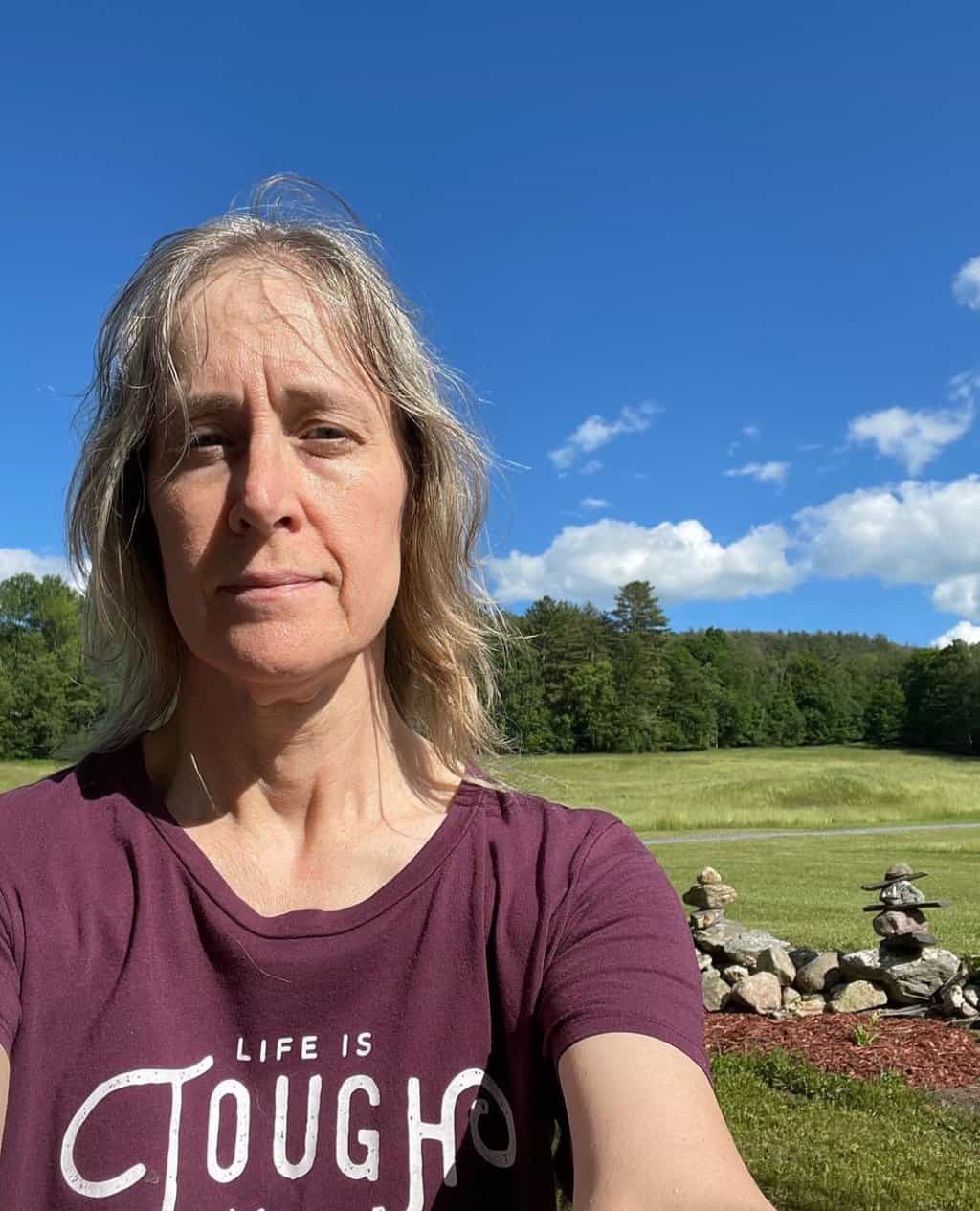 Ellen is a busy mom of a 24-year-old son and 29-year-old daughter. She owns six blogs and is addicted to social media. She believes you can feel beautiful at any age and any size. She shares healthy, realistic beauty and fashion information geared toward women over 40. If you'd like to work together, email info@the-socialites-closet.com to chat.